Father Figures: The Power of Music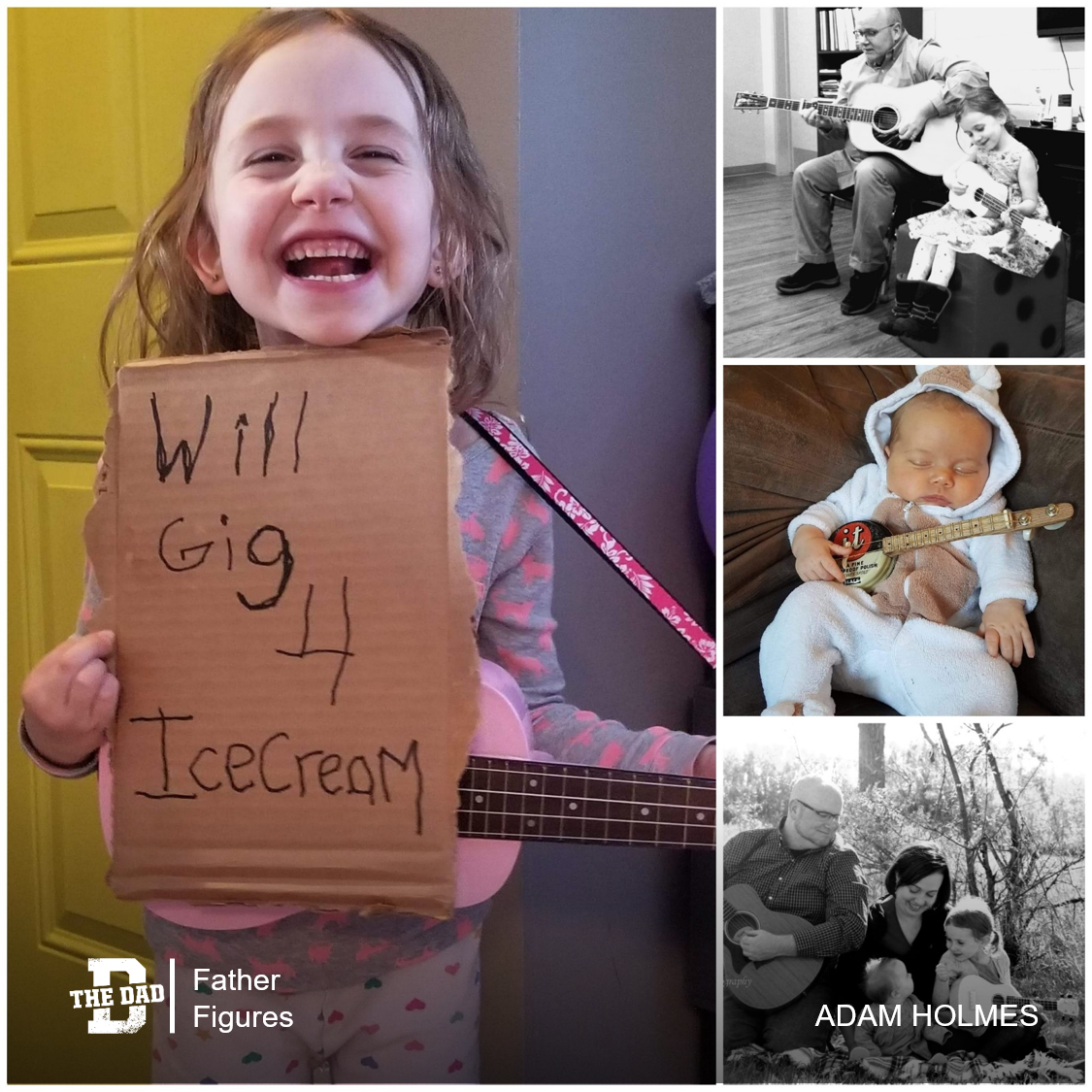 "As long as I can remember, I have always wanted to be a father. As I came from a very dysfunctional upbringing, I looked at it as an opportunity for positive change. A chance to provide a loving, supportive and stable environment for my children to grow up in. Something that I lacked as a young lad.
In my early teens, I started to teach myself how to play guitar. This gave me a constructive outlet to channel my anxiety and depression. I have always been the creative type, so having some art form to express myself made sense. In many ways, music saved my life.
It seems as though music has played a great role in my life. I met my beautiful wife one evening. As I watched her perform in her choir, something strongly drew my attention. I even went as far as to join the choir just to get to know her. It turned out that she also played piano and cello. Right away, music gave us some common ground and mutual interest.
I'm the father of two amazing little girls. Hadley (5) and Addison (2). When we found out we were expecting, I built them each a miniature guitar. When Hadley turned 3, I purchased her a ukulele. Since Hadley has been able to vocalize, she has been singing. She is always making up songs or learning the words to tunes I perform. Every Sunday morning we play music together.
It's amazing to see similar personality traits come through in your children. Hadley has my creativeness and energy and is quite extroverted, just like me. We also suspect that she also inherited my anxiety disorder, so exposing her to making music is a tool I can pass along.
When I started my band, The Lincoln Loggers, she would ask to attend our rehearsals, which I sometimes allowed. Well, it was not too long until she was bugging me to join the band. I had to explain to her that most of our gigs were past her bedtime. On the rare occasion when we were performing a daytime show, she would attend with her mom and accompany me on stage for a song or two.
I also work with adults experiencing disability and provide music programming Friday mornings in our centre. Hadley got into the habit of requesting to come to work with me on Fridays so she could sing for the group. This has become a regular occurrence.
Like any 5-year-old, persistence is a virtue. Hadley still wanted to be in a band. So, together we decided to start our own musical duo called 'Hads 'N Dad.' Like a fish in water, she has taken to performing. It seems to come naturally to her. I must say, after performing for almost 20 years, no show compares to the first time we played together on a large stage.
She says soon her little sister Addison will have to join as our Drummer and we will change the band name to 'Hads 'N Adds 'N Dad.'"
– Adam Holmes
Want to share a story about fatherhood? Email [email protected]
Check out the previous editions of Father Figures here.