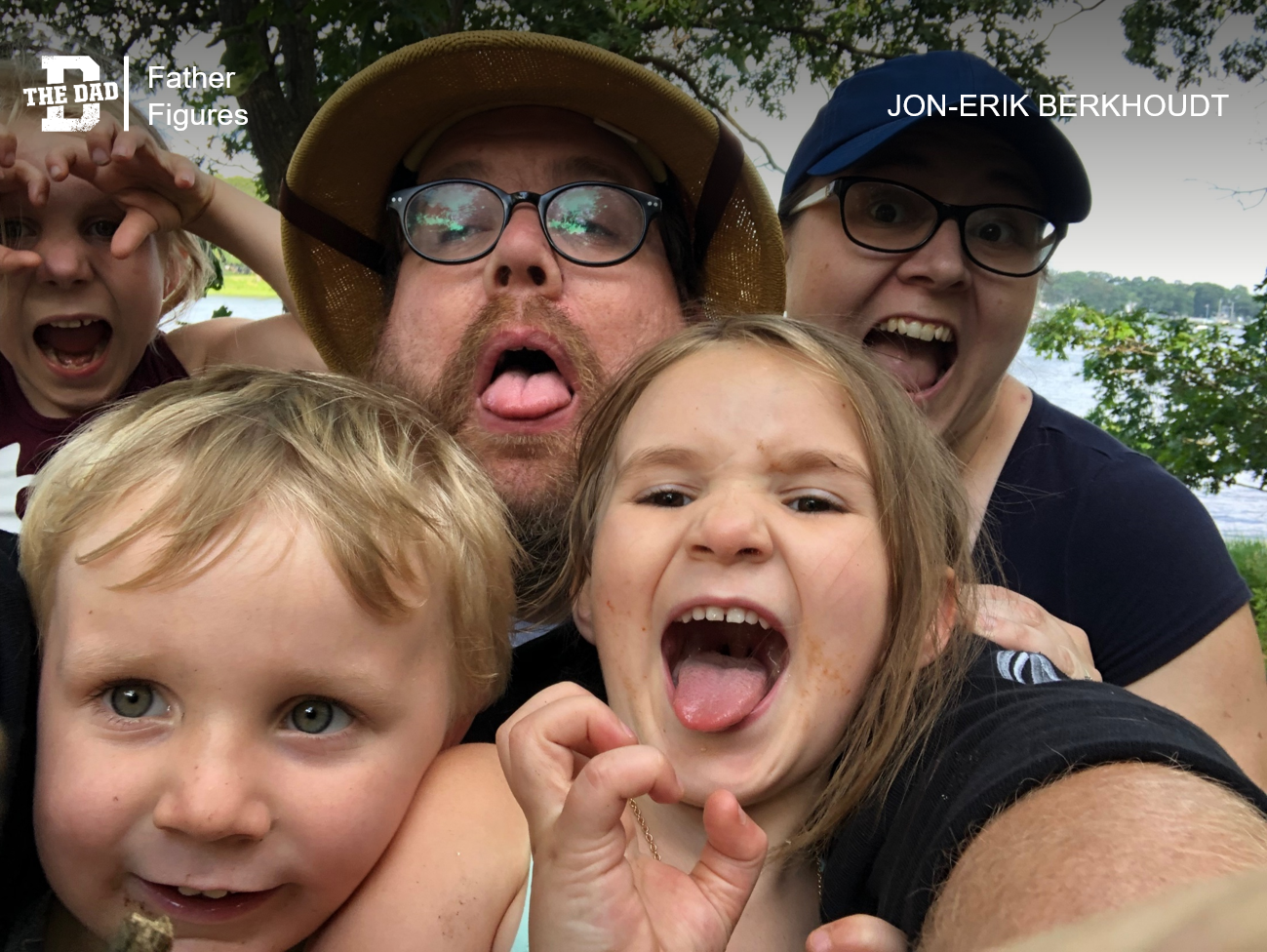 "Yesterday, July 2, was my oldest daughter's 7th birthday.
When the nurse asked, "Who wants to hold the baby?", I said "I guess I do." Scared out of my mind. Would I drop her? What happens if she cries?
Not growing up with a father (divorced parents), I had no idea on how to be a good father. I looked up to TV dads. Allen Matthew, from "Boy Meets World" was my TV dad. That's how I wanted to be with my kids.
We now have 4 children and every day I see myself in each child. Looking back on holding my first kid, scared and worried, I still don't know the answer to "How to be a good father?"
Just being there for my kids. Being there for my wife. I guess that's the real answer."
– Jon-Erik Berkhoudt
Want to share a story about fatherhood? Email [email protected]
Check out the previous editions of Father Figures here.