Father Figures: The Shock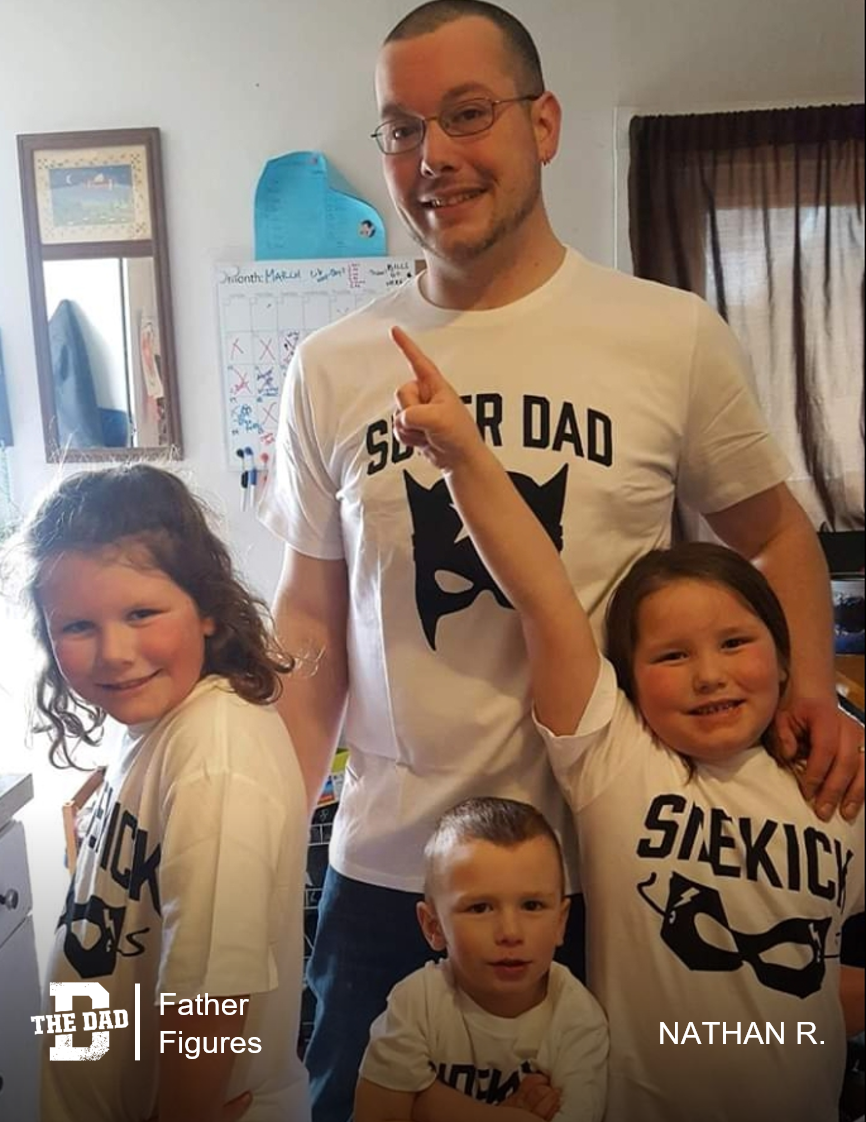 "I grew up in a pretty tumultuous home. The youngest of four siblings by a large margin. The biggest issue with this is that my dad had a vasectomy before me, so I was the product of infidelity.
Despite this nasty fact, my dad gave me his last name and raised me as his own, and in all honesty tried harder to give me a good childhood, with a father-son bond, than he did with his own children.
After graduating high school he went hard line father and said, 'You have a choice, you can get a job, or you can get out of my house.'
Like any headstrong, rebellious 18 year old, I went and got a job. While there, I met a beautiful girl. We started dating, and a year passed. We got engaged by then. It was the day before our one year anniversary, and my dad had a heart attack at work, and we lost him, complete surprise.
Without missing a beat, my wife (then girlfriend) saw my distress, and we quite recklessly made the mutual decision to have a child pretty soon after that.
10 years, and three children later, I draw from him the knowledge and strength on how and what to do. As hard as it is to face the fear of fatherhood without his guidance, I know I walk a line in his shadow I never thought myself able of accomplishing before his departure.
I'd be lying if I didn't say I'd love to see the look on his face if he saw my current path and the decisions I've made and the man I became in his absence, but I guarantee he would probably suffer another heart attack from the shock."
– Nathan R.
Want to share a story about fatherhood? Email [email protected]
Check out the previous editions of Father Figures here.