Father Figures: Through All of It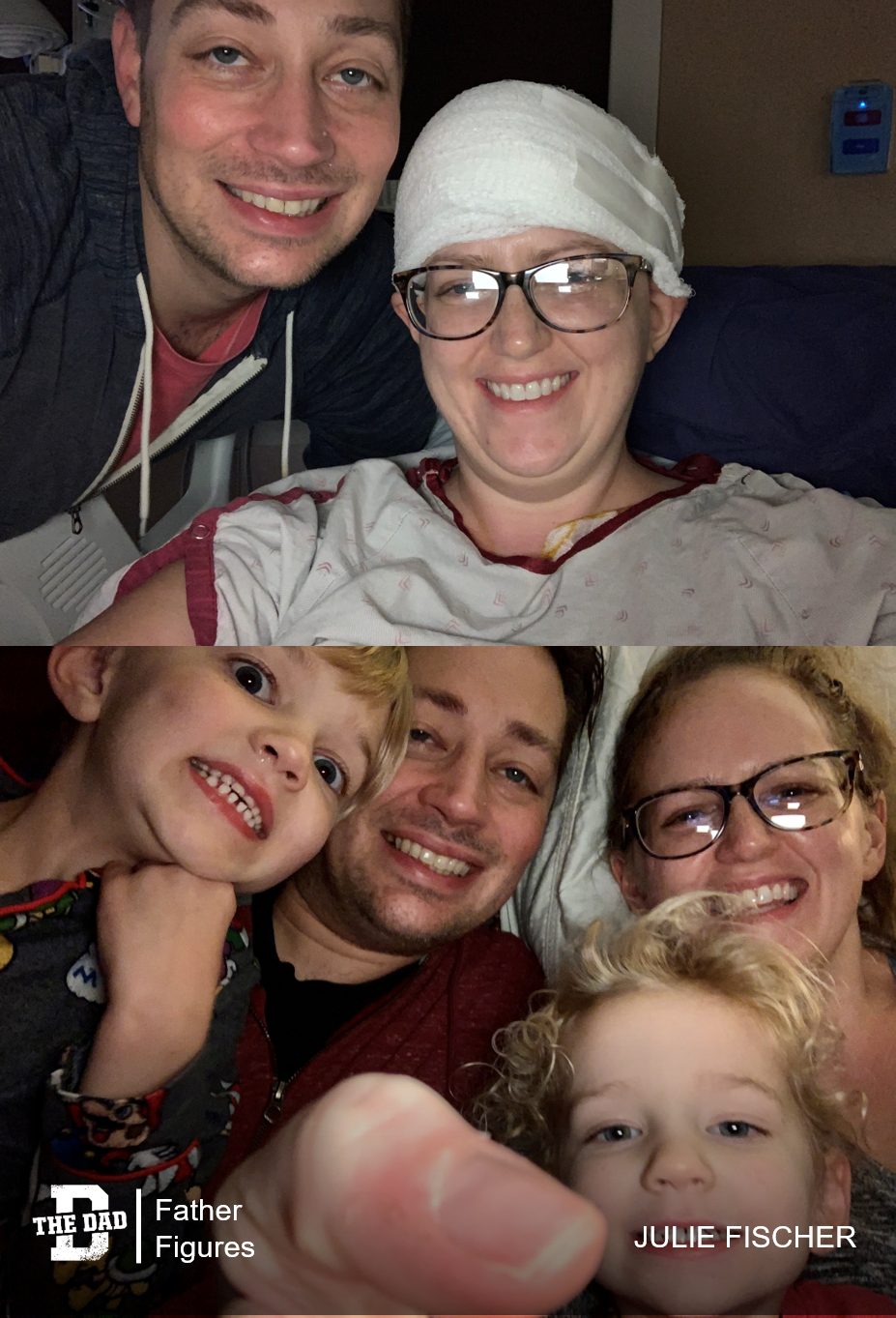 "After years of escalating headaches I finally saw a neurologist and had an MRI. What they found was a gigantic brain tumor wrapped around my brain stem.
I had dangerous swelling inside my brain. It was a miracle I didn't die.
My first craniotomy was the week before Christmas to relieve the fluid buildup and lessen the brain swelling.
My second craniotomy was after the new year, a 7-hour brain operation which left me with an 8-inch incision up the back of my head. And even then the surgeon was only able to safely remove a little over half of the tumor.
Two months later, I had Gamma Knife Radiosurgery to zap the remaining tumor and hopefully deaden it from growing any further.
Throughout this time my husband, my best friend, the person who has supported and encouraged me for the last 20 years of our lives was tasked with caring for our 5- and 3-year-olds as well as his sick wife. I spent 3 months in horrific pain, having headaches, unable to contribute to our family in any way.
So day-in and day-out, he nurtured and supported us: meals, showers, school activities for our boys; cleaning, laundry, medications, doctors appointments for me… all of it.
I still choke up thinking about how hard it must've been for him to carry his family through all that, all while dealing with the very real thought that he may lose his partner.
I'm so grateful for him! And for every day I get to spend with my family."
– Julie Fischer
Want to share a story about fatherhood? Email [email protected]
Check out the previous editions of Father Figures here.