Father Figures: Wouldn't Trade a Thing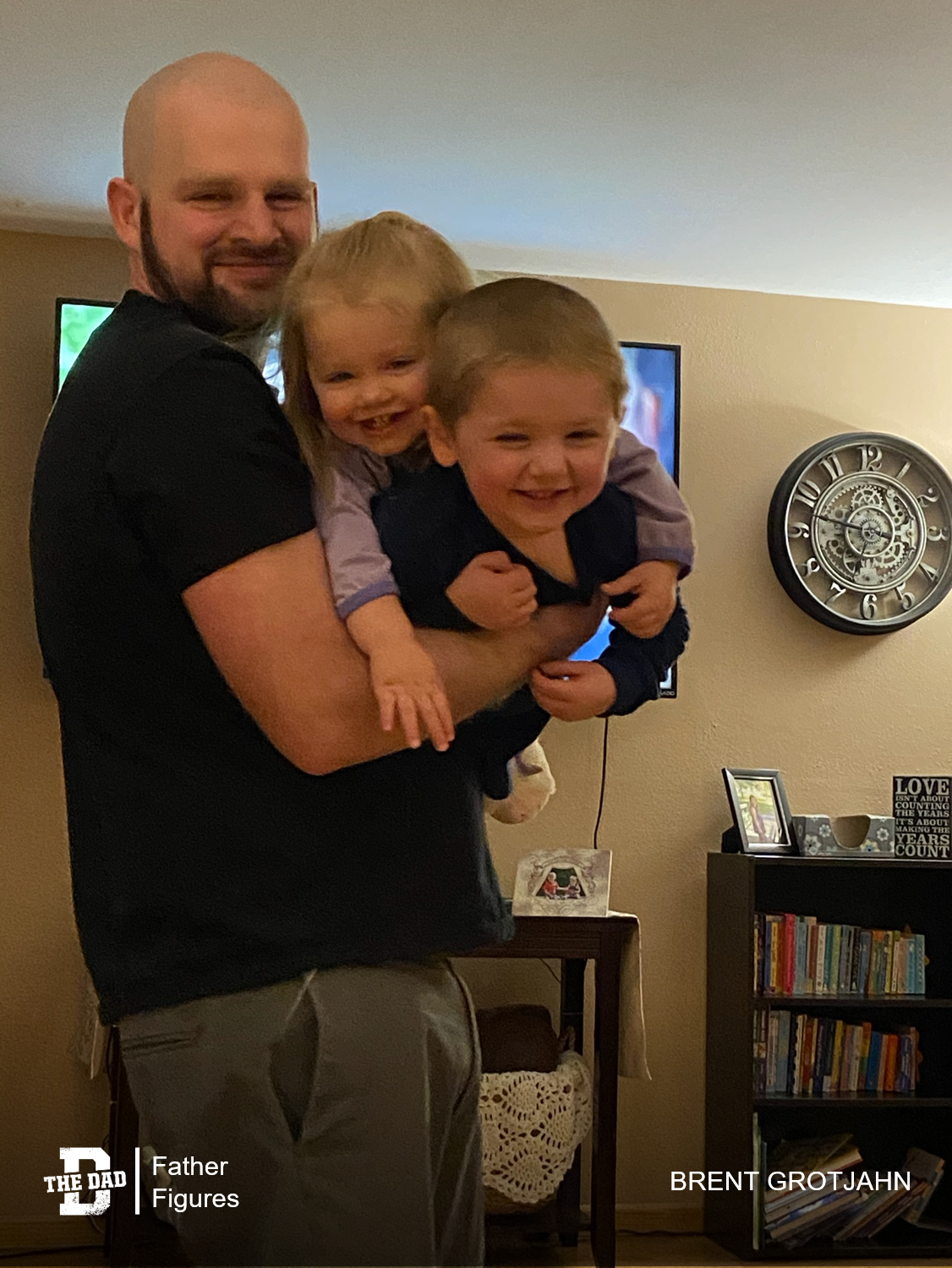 "Growing up, my dad was in and out of my life.
I would see him occasionally when he felt like it. He was one to make promises and not deliver and time after time I would be let down. It was through all this that I learned exactly what not to do to raise a child. That being said, I wasn't sure if I would ever be ready for parenthood.
My wife Erin and I married in 2014 and in 2016 our first child, Aiden, was born. The moment I saw him, an overwhelming feeling of love came over me that I never had experienced before. It was one of the greatest feelings ever that you don't truly understand until you have your first child. Two years later we had our daughter, Emmy. It was another rush of emotions and love; one can't imagine what life was like before them.
Life isn't always perfect, but these two kiddos make it all worth it. From running to the door when I get home to laughing nonstop as we play airplane and I chase them throughout the house, there is never a dull moment. I work a lot, being in retail management, so the time I have with them is limited, but I do my best to make every minute count.
I could not do it without the love and support of my wonderful wife, Erin. She is the glue that keeps the family together when I am gone, and the better part of me. She knows how to calm our kids and is always the biggest comfort for them. She plays both mom and dad when I am gone for long periods and does it without a hitch.
They say that the best in things in life you can't buy and they are right. From teaching your kids to make snow angels, to potty training, playing monster, the snuggles, and everything else in between, they truly are what makes life wonderful.
I will do everything in my power to make sure they are taken care of and that they end up having the best life they can. You can't give your children the entire world, but as long as you are present, keep giving it all your all, and helping them learn this world you are succeeding!
I wouldn't trade a thing for fatherhood and I am very blessed and proud to have these 2 kiddos call me dad!"
– Brent Grotjahn
Want to share a story about fatherhood? Email [email protected]
Check out the previous editions of Father Figures here.