Dad Reluctantly Dips Into Lawn Fund to Start Saving for Son's College Education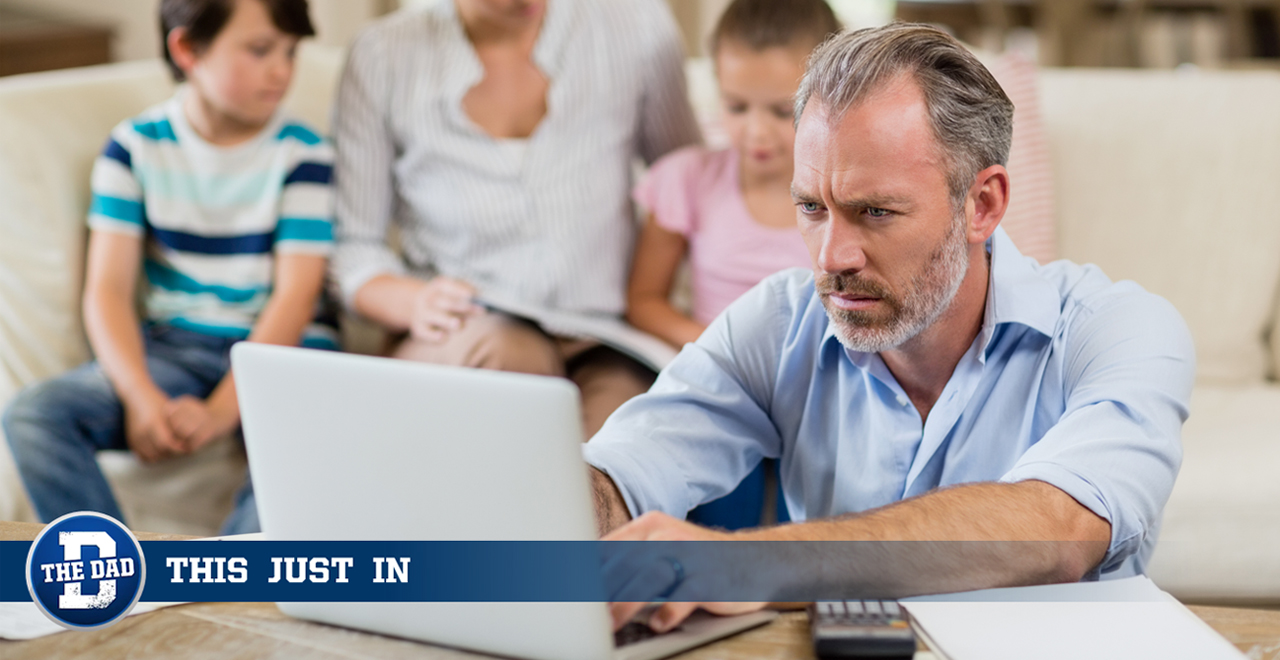 COLUMBIA, SC – Having to make a difficult decision between the two things he loves most, local father A.J. Smith reluctantly conceded that it was time to begin saving for his son's college, even if it came at the expense of keeping his front lawn lush and trim this coming summer.
"My son's education is of the utmost importance, definitely not winning our neighborhood's best lawn competition," said A.J. through his teeth, who noted that he had come in second the past several years and would probably remain the runner-up so long as the money he was saving for a new mower was instead allocated towards a future Ivy League tuition.
As A.J. began transferring funds from one account to another, he noticed his single, childless neighbor watering their perfect lawn across the street, confident that they would win this year's competition since they had no loved ones to spend money on—money that could otherwise be put towards much-needed lawn maintenance.
"Part of being a good parent is sacrificing the one goal you've been working towards for years," uttered a somber A.J., who then went over to the couch and quietly flipped through a John Deere catalog of now unattainable treasures, while his 6-year-old son gleefully ran around the living room shouting, "I'm going to Harvard! Thank you, daddy!"
It wasn't until moments later that A.J. perked up as he found a discounted lawn gnome on Amazon, which would surely solidify a top-3 finish even if it's all he could afford.
This Just In…is The Dad Faking News. Despite being completely plausible to parents, it's satire and intended for entertainment purposes only. For more stories like this one click here.