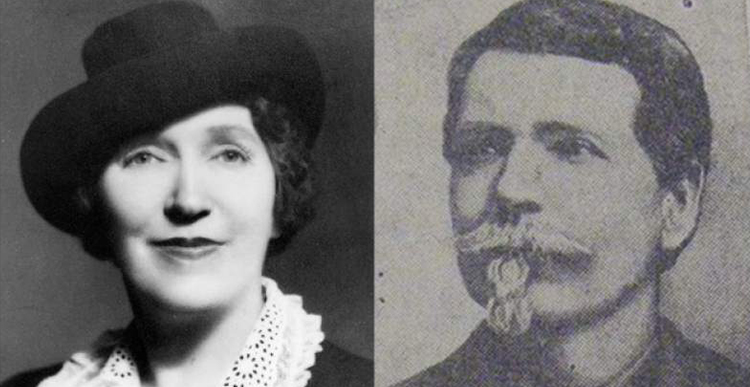 110 years ago in a small church in Spokane, Washington, Sonora Smart Dodd listened to a sermon on the newly recognized "Mother's Day" celebration. Having lost her own mom more than a decade prior, Dodd and her five siblings had been raised by her father, William Jackson Smart. A hardworking farmer and veteran of the Civil War, Smart had moved his family from Arkansas to Washington following the passing of his wife. Dodd, who held her father in high esteem, immediately felt compelled to honor him, and fathers everywhere, with their own special day of recognition.
Following the sermon, Dodd contacted the Spokane Ministerial Alliance, sharing her thoughts on the subject and suggesting her own father's birthday of June 5th as a possible date. While they agreed with her stance on recognizing dads, the church instead chose the third Sunday in June for an annual Father's Day service.
The following year, on June 19, 1910, parishioners in Spokane celebrated the very first official Father's Day. While the event continued on and gained some traction at churches regionally over the next few decades, it failed to attract widespread attention on the national stage.
In 1939, retailers from around the country formed the National Council for the Promotion of Father's Day in an attempt to… well… sell more ties. From clothiers to sporting goods stores, business jumped at the chance to have an annual mid-year, holiday-driven sales boost. Unfortunately, the endeavor would take quite a bit longer to build up steam than initially anticipated.
Decades later, President Lyndon B. Johnson signed a presidential proclamation encouraging states and municipalities to cooperate in celebrating its observance. However, it wasn't until 1972 that a permanent, nationally recognized day of observance was established by President Richard Nixon. Sonora Smart Dodd, the woman who is officially recognized as the founder of father's day, was still alive to see it, passing away six years later.
These days, over 75 percent of Americans will celebrate the holiday, spending an estimated $16 billion on gifts for dad, according to an annual survey via the National Retail Federation (NRF). "Over the past decade, spending on Father's Day gifts has increased significantly. Retailers are ready with gifts that will have no problem impressing dad," says NRF President and CEO Matthew Shay.
Father's Day spending has grown 70 percent in just the past 10 years, a trend that shows no signs of slowing, but still falls short of the whopping $25 billion we spent on moms last year.
While the commercialization of the holiday is far from what Sonora Smart Dodd had originally intended, dads around the world can thank her for having at least one Sunday on the calendar with their name on it… and a few extra silk ties in their closet.