Fearless Dog Saves Owner From a Freakin' Shark Attack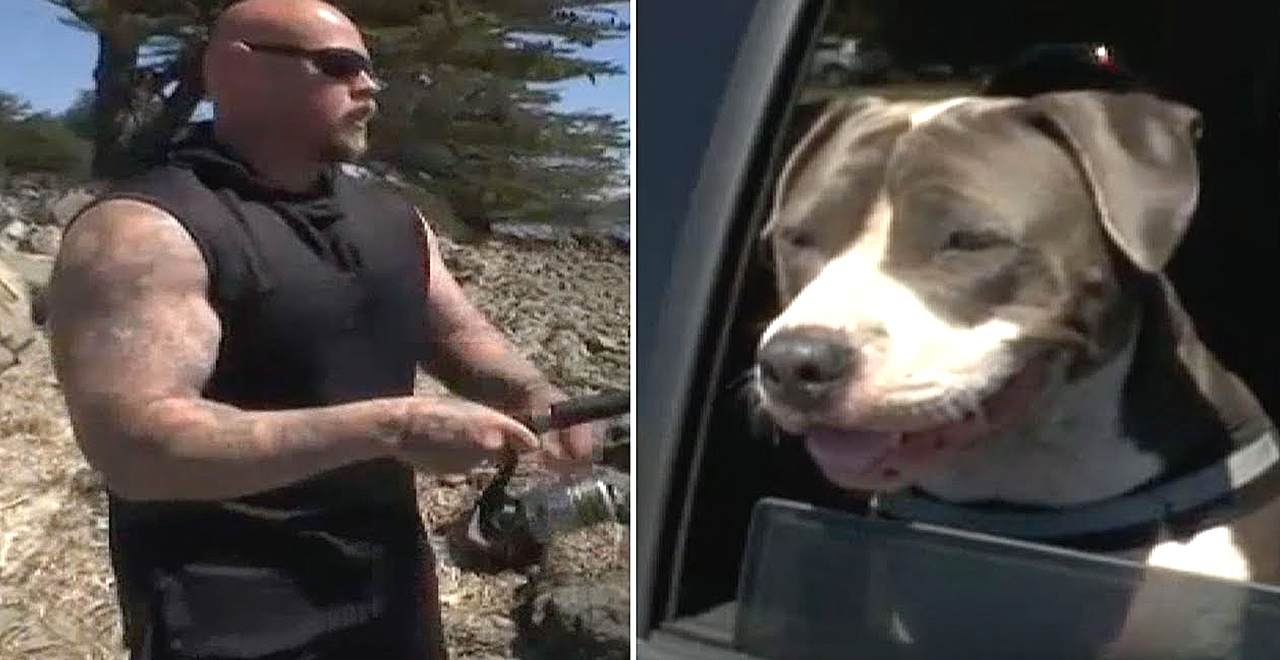 A California man was fishing on the shore at Bodega Bay when he snagged something big. After a 10-minute battle, he ended up reeling in a 6-foot shark. When he went to pull it off the hook, the shark managed to sink its teeth into his man's foot, immediately puncturing an artery.
The man began screaming for help, but his call went unheard, despite people fishing just down the shore. Thankfully the man's pitbull heard him. 'Darby' was waiting patiently in the car and answered the call. He managed to escape the car and ran fearlessly to his owner's aid. First, he bit the shark in the gills. That didn't seem to faze the shark, so the dog bit its tail and pulled it off. The man then threw the shark back in the water, and it swam away, presumably to recruit more friends for round two.
The hero here, as it seems to be reaffirmed time and time again, is man's best friend. In his owner's moment of need, the pitbull fearlessly went to war with a goddamn shark and won the round.
The man, talking to NBC Bay Area News, said of the dog "He's been a part of the family from day one. Just now a little more. If it wasn't for him I would have been a lot worse."
The moral of this story? Pitbulls eat sharks for breakfast.