Baby Shark Is Now a Cereal, Doo Doo Doo Doo Doo Doo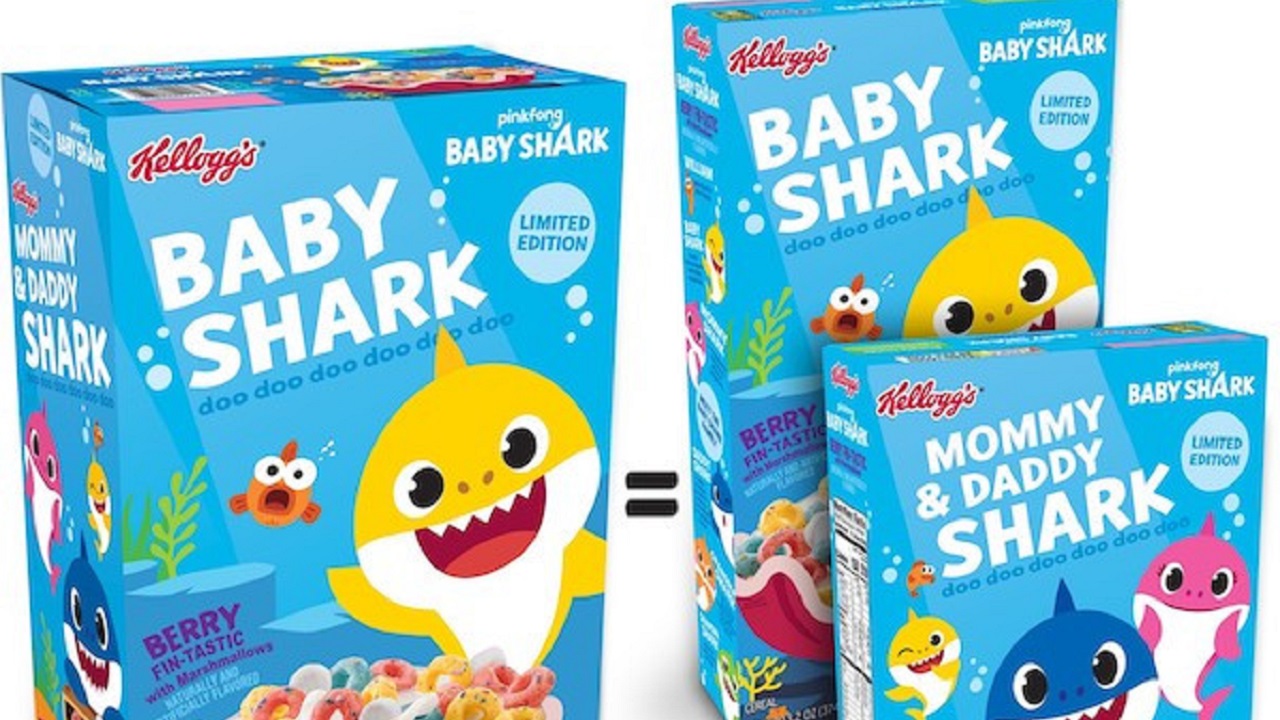 Unless you live under a rock you're probably aware of the "Baby Shark" phenomenon. It's the children's song that latches onto your brain and doesn't let go. This ear-worm has inspired a TV show, it's invaded music festivals and baseball games, and it's even made the top 40.
And if you haven't managed to get the song out of your head, this news will be tough to swallow: now you can eat it.
Coming this August 17th to a grocery store near you is the new Baby Shark cereal. It's actually only going to be available at Sam's Club at first, before migrating over to Walmart for $5.98 for a two-pack.
Kellogg's is boxing the cereal, which will have marshmallows and berry flavored loops, whatever that means. In the press release, Kellogg's marketing director Erin Storm said the cereal "was created to expand on the joy families feel in a tasty way."
This whole thing reminds me of the 80s trend of merchandizing every possible angle of a pop culture phenomenon. This is how we got a Mr. T. cereal, people. Everybody needs to relax!
And don't worry, the box won't automatically play the tune every time your kid goes for a bowl.
Yet.