Neighborhood Delivery Driver Surprises Boy With Brand New Basketball Hoop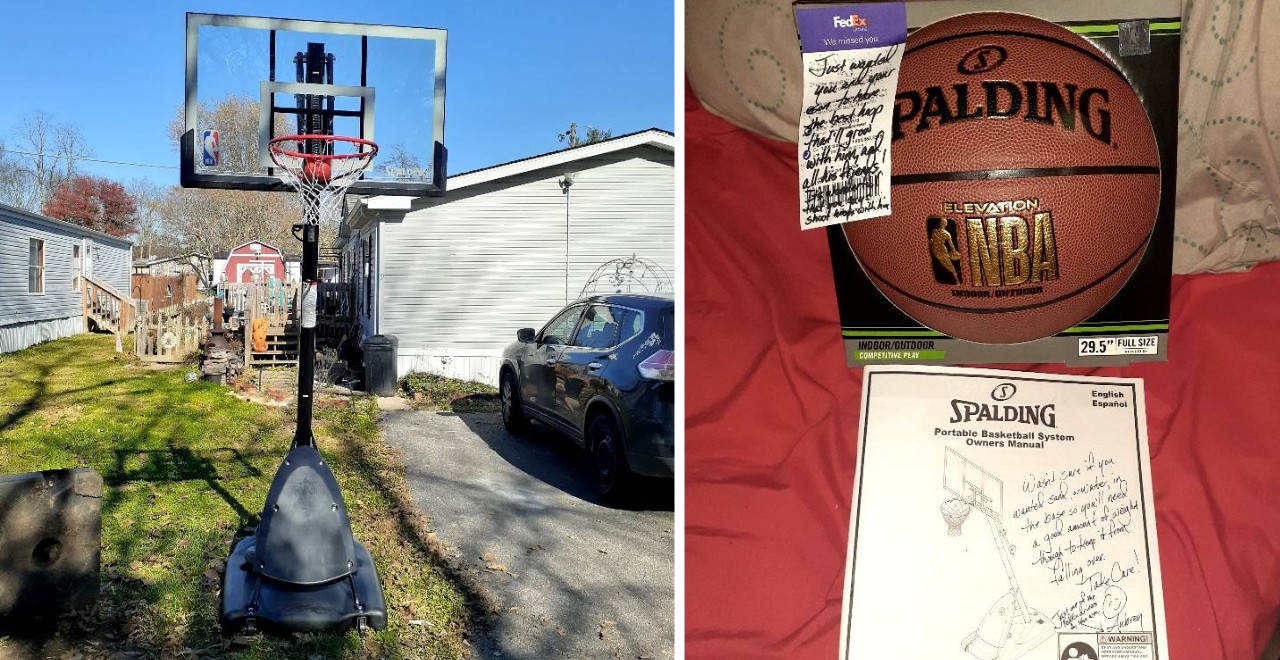 If there was ever a time for random acts of kindness, this would be it. The type of thing you do when nobody is watching, a small gesture to directly make one person's day a little brighter, the little things we can all do that in aggregate change the world, one person at a time. If you need one to remind yourself there's still good in this world, check the story of a FedEx driver in Indiana.
She would frequently make deliveries in a neighborhood where she saw an 11-year-old boy playing basketball on a pretty rough looking hoop. So she replaced it. Yep, the boy's mom came home from work and saw a new basketball with a note, not even realizing that the hoop the family played on had been replaced with a brand new one.
Let's just state for the record, this is amazingly impressive for a random gift. Truly game-changing for a kid and his daily hooping.
The driver left a note that said, in part, "just wanted you and your son to have the best hoop that'll grow with him and all his friends! It's wonderful that you guys still shoot hoops with him."
"I instantly started crying," the boy's mom said in a Facebook post. She said it was a huge surprise and much needed as the pandemic has made things tough for the family. She kept the hoop a surprise from her son, and when he came home and saw it, he followed his mom's lead and also broke down.
"Instantly he was ready to play some basketball," his mom wrote. "What an awesome, amazing thing she did for him out of pure kindness. There are very much still good people in the world."
She said she owes the driver a world of thanks, and can't wait to see her come through again.
FedEx shared the post on their Facebook page, and hopefully, have given this driver a MASSIVE raise and paid for whatever she spent on the hoop. The amount of great press this has generated for the delivery company is insane, so they better go above and beyond to take care of this genuinely good person.