What's a guy supposed to do when he has a treasure trove of LEGO but doesn't feel like dropping a cool $800 on the actual LEGO Millennium Falcon set? Pound a few Red Bulls and make it anyway, of course!
After consolidating all of the necessary pieces, Mike Marrocco spent approximately 25 hours constructing the famous Correllian freighter, resulting in an epic work of art that'll make any true LEGO enthusiast weep in reverence… except maybe Batman.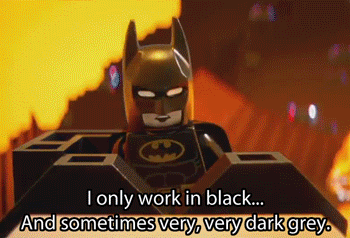 Apparently, the site rebrickable.com makes this process possible by allowing LEGO builders to enter which sets they own and then lists which sets they can build that they don't own out of their current sets. It even provides the percentage of pieces still required for any set you might have your eye on assembling. Simply purchase the remaining pieces from the site and any master builder can go to town constructing their dream building, vehicle, or hyperspace-capable starship.
"My family thinks it's very creative and it's definitely a fun conversation starter when people come by my place," Mike told The Dad. "I really just like to put my own spin on normal projects. It's not the first time I've made a multicolored LEGO set but this is definitely the largest one."
As if the story couldn't get any better, Mike's wife totally approves of the intricate projects and even participates in some of them herself. He states that they both enjoy the feeling of making something creative together.
Check out the full album of Mike's Millennium Falcon here and hit up his Instagram for more of his creative exploits.
https://www.instagram.com/p/BeGa_-nnIgb/?hl=en&taken-by=funkblast