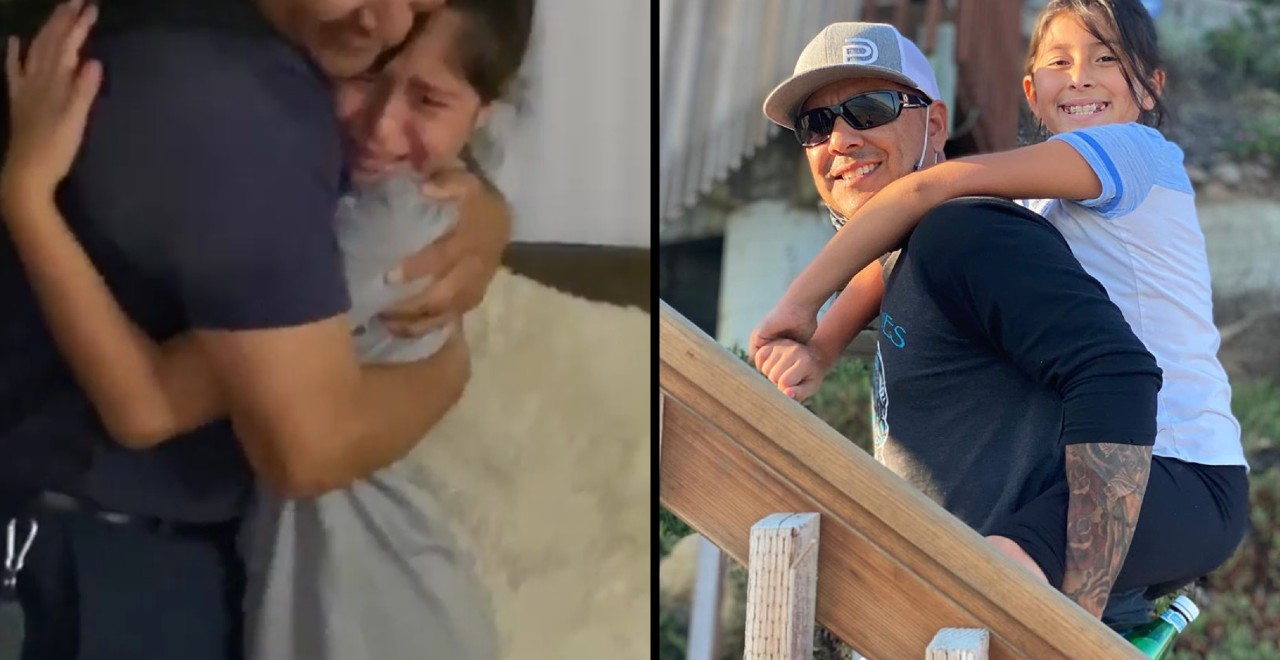 Credit: IG/Padron_Designz
Let's face it, you probably need a break from whatever it is you're scrolling through. And this is as pure as it gets when it comes to instant heartwarming internet content. A video, shared on Instagram, of a firefighter dad returning from a month, spent fighting California's wildfires and surprising his daughter with his return. Need we say more?
Joshua Pardon, a veteran of the San Jose Fire Department, spent 27 days responding to the devastating wildfires throughout California. When he found out he was coming home a day early, the dad decided to surprise his 10-year-old daughter. The ensuing reunion, filmed by his wife, is the type of returning hero, heartwarming content the internet does best.
"Daddy made a sad 10 year old very happy by making it home safe!!" he wrote on Instagram.
Pardon told Good Morning America he has an especially close relationship with his daughter.
"She's definitely my partner in crime. We do everything together when I'm off," he said. And he gave a lot of credit to his wife for keeping things together while he was gone and spoke on the impact all of it has on families at home.
"The story is the support that families have for their loved ones who are out on the front fire lines — the husbands and the wives and the children who are managing and upholding the household," he said. "Everyone is focused on firefighters and they're out on the front lines, but the support back home and the impact that it has on families is really important."