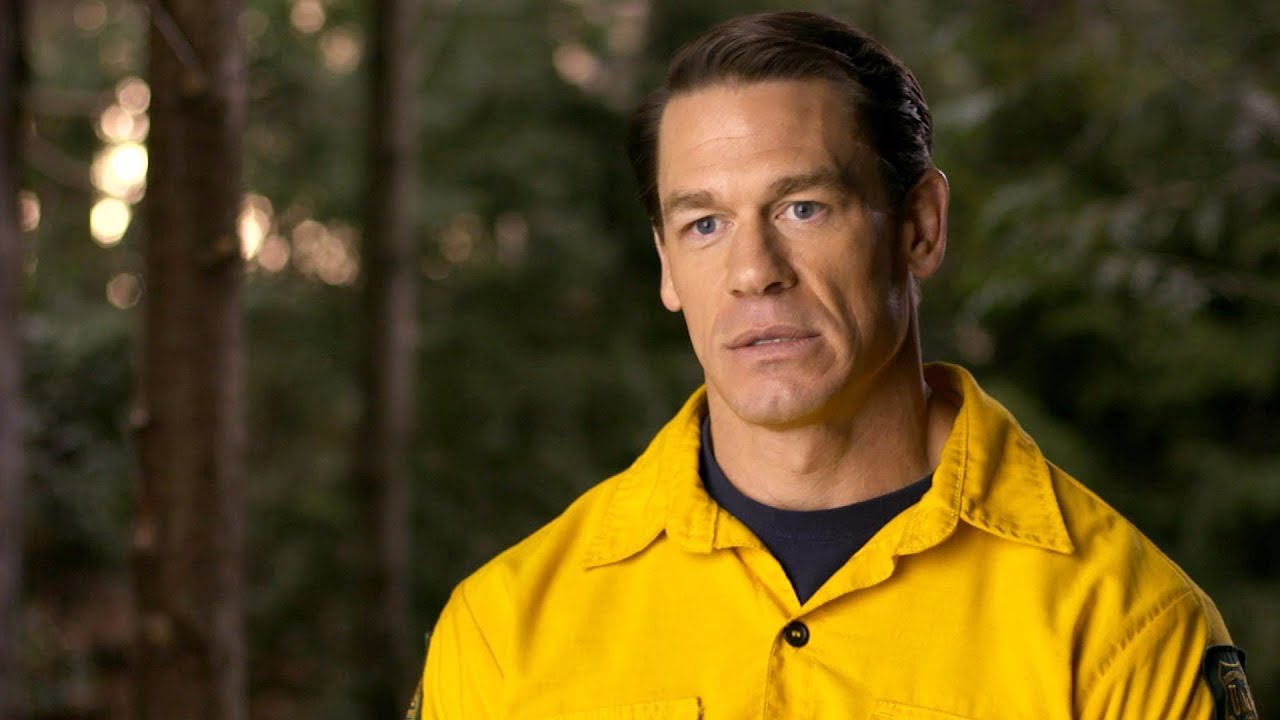 Credit: YouTube/WWE
It's surprisingly easy to fall in love with a character in a film. Someone good and kind, without the flaws of humanity that have to exist in the real world. Though there's a uniquely warm and fuzzy feeling we get from finding out the actor behind one of those roles also has kindness to spare. John Cena seems to regularly prove himself to be one of those people.
Cena is well known for his charitable work. He recently pledged to match every dollar donated to Fit Ops through November 11th, up to $1 million.
So overjoyed and thankful to all who've donated to @fit_ops helping our #veterans You have given over $500k so far and I will MATCH every dollar up to $1,000,000! Let's make #VeteransDay even more impactful and all do our best to help our heroes! pic.twitter.com/mnFTxuBW7K

— John Cena (@JohnCena) November 1, 2019
Fit Ops is an organization helping veterans with training and job placement in the physical fitness industry, and can be donated to in the above link. He also holds the record for most wishes granted through the Make-A-Wish Foundation, a foundation fulfilling the dreams of children with terminal illnesses, which can also be donated to above. Cena has granted the wishes of over 500 children.
Unfortunately, there's always another pressing issue and those in need of assistance. Thankfully there are also so many willing to help. As the California wildfires continued to burn, firemen and first responders fought on as well. Risking their lives from the infernos that destroyed over an estimated 250,000 acres in the 2019 blazes. Though there is a current reprieve, it's a desperate situation, and those that will continue to battle it at the next flare need all the help they can get. In the midst of this challenge, John Cena spoke out.
In Cena's latest film, Playing with Fire, he plays a fireman struggling to control 3 rowdy kids he and his team have rescued. On October 28th, National First Responders Day, he came to twitter with a request.
I'm asking that today on #FirstRespondersDay we do everything we can to help those who risk their lives to protect us all. pic.twitter.com/aJOmO4hkCw

— John Cena (@JohnCena) October 28, 2019
In the video, Cena states, "Right now California is in dire straits. It is burning, it is under siege from massive wildfires statewide. Which means our first responders are working around the clock, and they need our help." Paramount Pictures is the studio behind Playing with Fire, and Cena calls on them to help, with a simple request. He continues, "I want them to pick a charity. Pick a charity that aids our first responders as soon as possible. And on behalf of Playing with Fire, and out of respect to the people that I truly believe are heroes, my response will be to immediately donate half a million dollars to this cause."
Paramount actually picked two charities. The first being LAFD Foundation, an organization that "Supports the LAFD in protecting life, property and the environment by providing essential equipment, training, and outreach programs." This mission statement was taken from their website, where you can make a direct donation to help support them through the LA fire season.
The second charity selected by Paramount was the California Fire Foundation. An organization "Providing emotional and financial assistance to families of fallen firefighters, firefighters and the communities they protect." This mission statement also taken from the California Fire Foundation's site where you can again help with a donation.
Though Paramount didn't just name them, they also agreed to match Cena's $500,000 donation. The money will go to help fight the fires, and to support those working so hard to combat it. Though I know the money was so desperately needed, and will go far to make a difference, there's always a small part of me that believes, if John Cena simply punched the fire, there's no way it'd try it again.
John Cena isn't the only celebrity looking to help these firefighters. You can read all about Matthew McConaughey helping to prepare 800 turkey dinners for firehouses combatting the blaze.