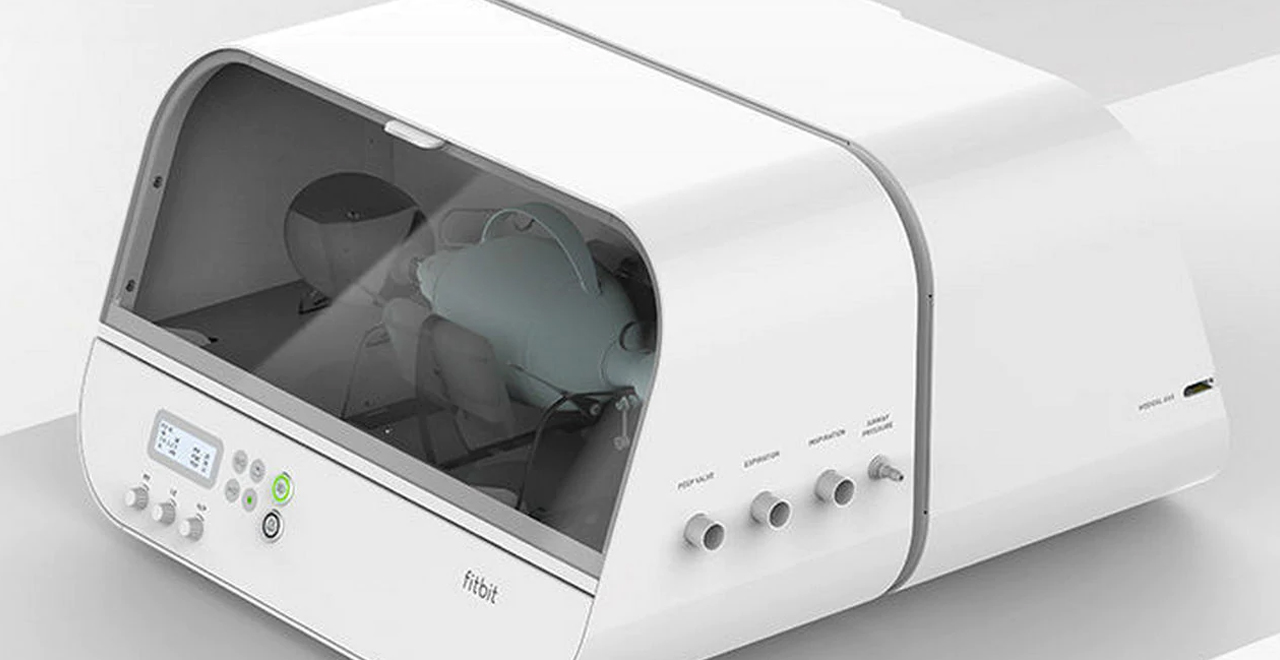 Credit: Fitbit
When COVID-19 began to spread, hospitals realized they did not have nearly enough personal protective equipment or ventilators to handle a large outbreak. Physicians in the U.S. were reading heartbreaking stories from Italy about emergency room doctors forced to decide which patients would get to live because they didn't have enough ventilators.
So communities began to shut down in an effort to "flatten the curve", buying time for hospitals to build up their supply of PPE. Companies that used to make sporting goods started making face shields for healthcare workers. Toy companies started churning out masks. And now we can add Fitbit to the list of companies giving back during the pandemic, as they unveiled a new ventilator that hospitals can use in a pinch.
The Fitbit Flow is billed as an easy-to-use, low-cost emergency ventilator that the company said was designed with clinical input from healthcare experts. It's not as effective as a conventional ventilator, but they are far cheaper and will get the job done until the necessary equipment becomes available for a patient.
The company said they are planning to use their existing infrastructure to start manufacturing a whole lot of these ventilators. It's a terrific development for healthcare workers, as the Fitbit Flow can really help during a surge situation. And with plenty of talk of a second wave of COVID-19, these ventilators may be sorely needed by the time they are available.
Fitbit's ventilator gets emergency FDA approval https://t.co/zhWVWtfqRC pic.twitter.com/JN5zevQZ6M

— The Verge (@verge) June 4, 2020
And it's not a permanent change for the company dedicated to counting your steps, but it's what they can do to help the country during its time of need.
"COVID-19 has challenged all of us to push the boundaries of innovation and creativity, and use everything at our disposal to more rapidly develop products that support patients and the healthcare systems caring for them," said Fitbit CEO James Park.
"We saw an opportunity to rally our expertise in advanced sensor development, manufacturing, and our global supply chain to address the critical and ongoing need for emergency ventilators and help make a difference in the fight against this global virus."
The new ventilator has been approved by the FDA for emergency use.