Lego Is Making Face Visors for Healthcare Workers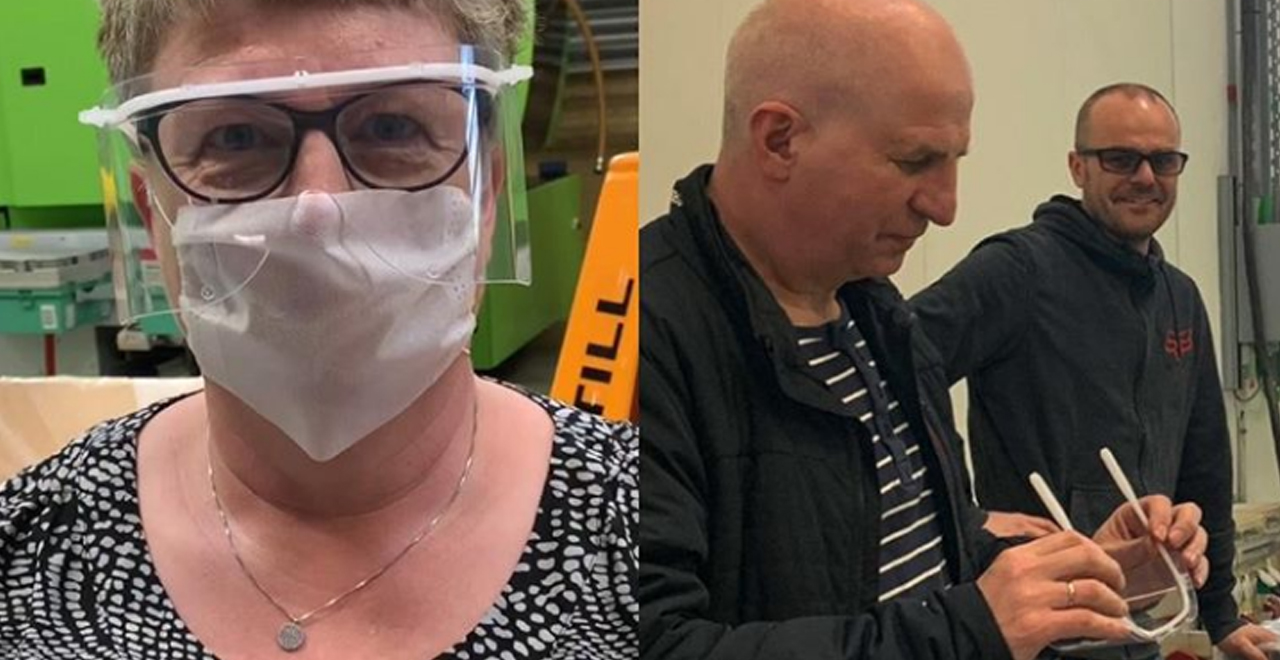 Efforts are underway around the globe to tackle the COVID-19 crisis. Some are going above and beyond, like a former NBA star trying to get his hometown's healthcare workers millions of much-needed masks. Or like sports apparel companies pivoting hard to make PPE. And now add one more company to the list of those absolutely stepping up during this crisis: Lego. The iconic toymaker announced it's going to be using one of its production facilities to make thousands of face protectors every day for hospital workers.
The toy company, made famous for making tiny things to step on and infuriate you, said in an Instagram post their factory will be able to turn out 13,000 visors daily.

"This week we began to make visors at our factory in Billund for healthcare workers on the frontline in Denmark," Lego wrote on Instagram. "We are so incredibly proud of the team who made this happen. They worked around the clock to create designs and make moulds that can produce more than 13,000 visors a day. We are grateful to have such talented, dedicated and caring colleagues."
When you hear Lego is making face visors, you probably picture some dystopian setting where hospital workers are assembling hundreds of unmarked Lego bricks into some facsimile of protection. But no, they just re-worked some of their molding machines to turn out appropriate hospital-quality PPE instead.
This news comes on the heels of Lego announcing a $50 million donation to relief efforts across the globe. The toy company also announced they will be donating half a million Lego sets to children in need. Everything is awesome! At least when it comes to Lego stepping up during this once-in-a-century health event.
Have you built a rainbow yet?! We're donating 500,000 LEGO sets to children in need of play. Join in by sharing your rainbows and getting your friends involved 🌈 pic.twitter.com/uKzfyFbOFU

— LEGO (@LEGO_Group) April 14, 2020