Flight of the Conchords' New Song 'Father & Son' Puts Fun in Dysfunctional [VIDEO]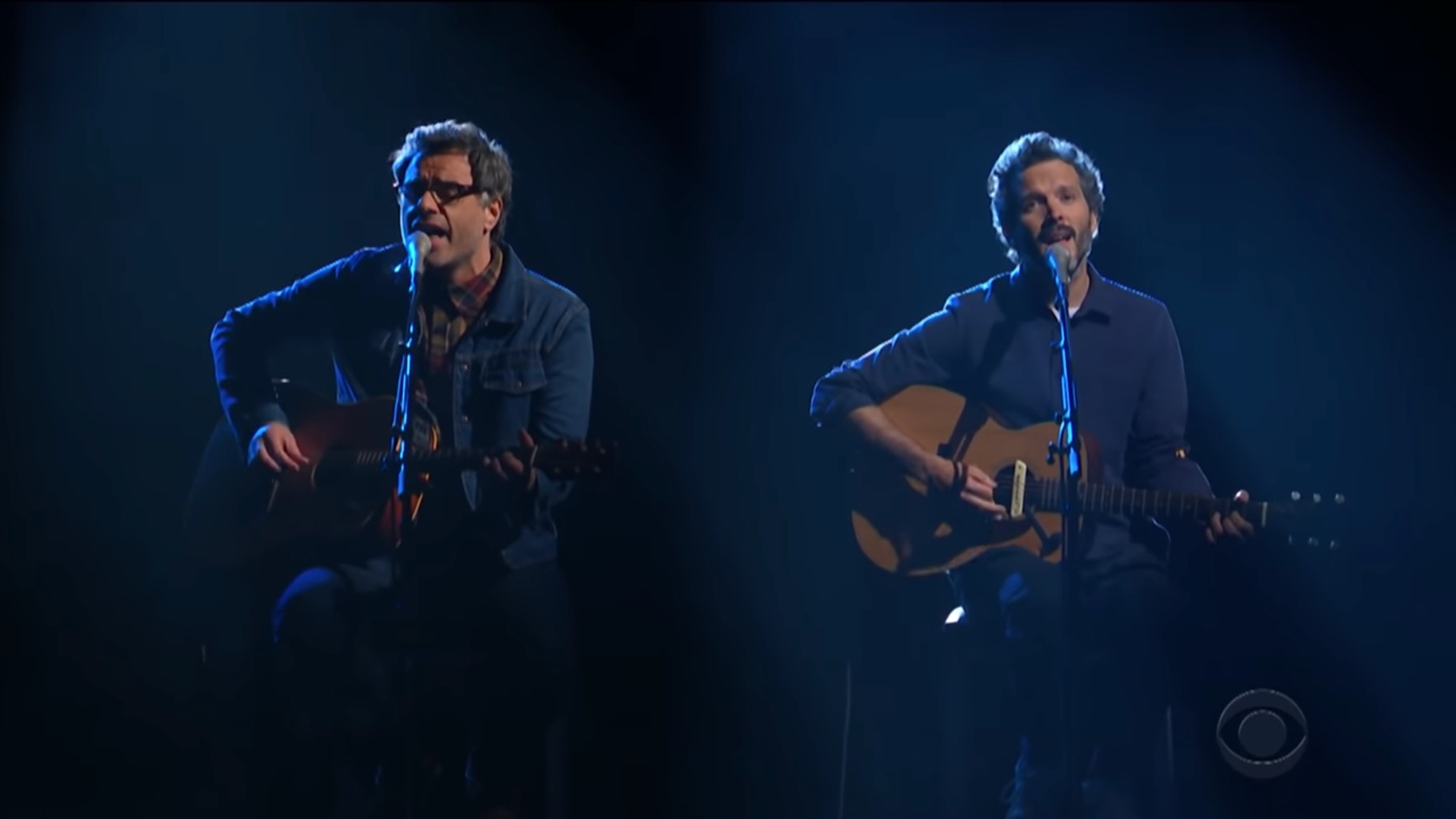 New Zealand's favorite comedy folk duo—well, fourth favorite, according to them—are officially back in showbiz after going on hiatus in 2009. They're releasing a new special on HBO, Flight Of The Conchords: Live At The London Apollo, on October 6th. To promote the show, Bret McKenzie and Jemaine Clement joined Stephen Colbert on Monday's Late Show. They talk about everything from the babies they've had (not with each other) to dinner invitations from the Prime Minister of New Zealand.
Taking the stage, the pair debuted a pleasant acoustic ballad called 'Father & Son.' A call-and-response-style tune that sounds like it could easily be slipped into a Cat Stevens album. The song depicts a conversation between "a guy and his little guy," played by Clement and McKenzie respectively.
However, what begins as a sweet conversation quickly takes a turn for the strange when the father mentions the death of his son's mother, which the son quickly rebuffs.
"You know very well, Dad, Mumma didn't die / She just hooked up with another guy / His name's Trevor and now they live together / That's why you pick me up on Friday nights"
What follows is a first-person perspective of a hilariously dysfunctional family, all through the lens of Flight of the Conchords' signature dry humor and hooky melodies.
Check out FOTC's appearance on the Late Show below.