Football Players Step In As Substitutes During "Father's Walk"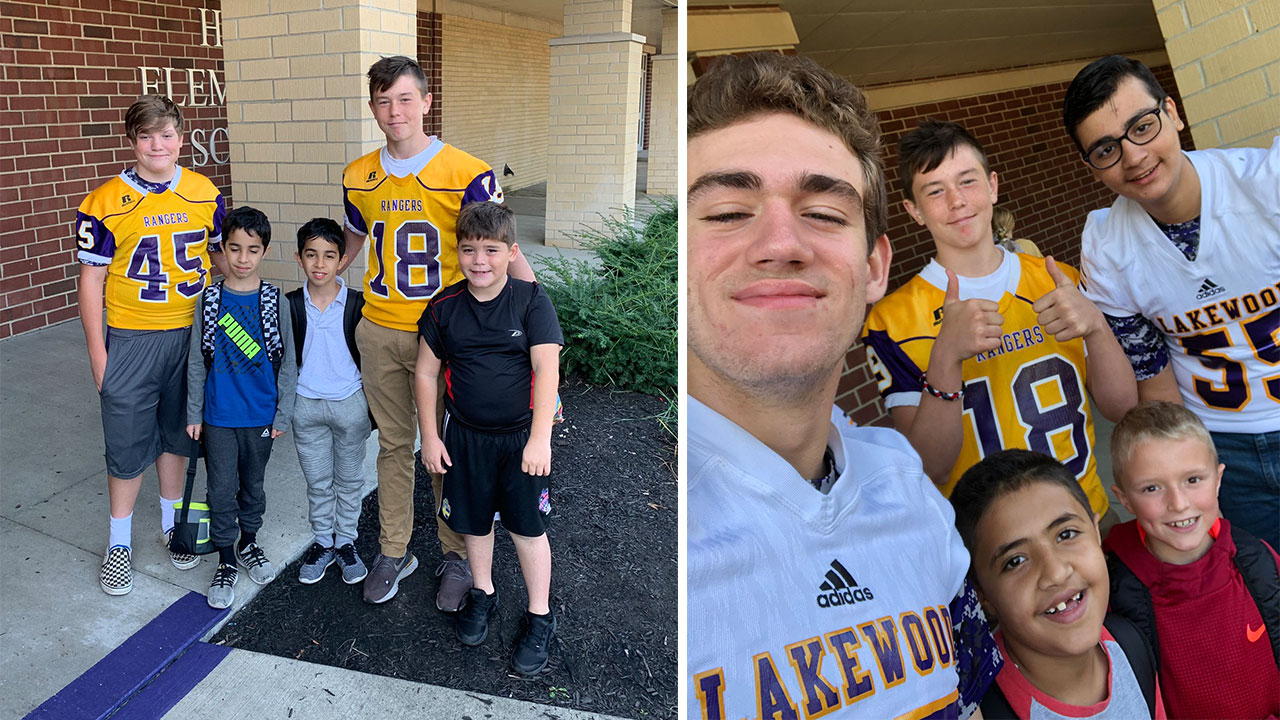 Being part of a team means standing with those around you. Learning leadership skills while embracing that you're a member of something bigger than yourself is something coaches teach right along side plays. However, seeing students put those skills to use off the field is a welcome reminder of the impact high school athletics can truly have in shaping tomorrow's leaders.
That was clearly on display recently at Lakewood High School in Ohio, where football coach Tom Thome made a special request of his team. Lakewood's annual Father's Walk was approaching, and Coach Thome along with the school's administrators noticed a trend. Many older athletes were leaving practice early in order to be home for their younger family members after school. With single-parent households becoming more and more prevalent, many of these young men were playing double duty as both siblings and caregivers.
Knowing several of his athletes were in this situation, the coach asked all his players to step up and walk with younger students who may not have a father figure in their lives.
WOW! What a truly amazing experience, thank you to all the Elementary schools for letting us be apart of Fathers Day Walk! Proud to be apart of this community @ @Lkwd_LHS @LkwdSchools @lkwdcitizen @LkwdGrant @neofathering @lkwdhmes @LkwdHarrison @LkwdHayes @LkwdSupt @LkwdEmerson pic.twitter.com/okBusMYrmG

— Coach Tom Thome (@CoachTThome) September 19, 2019
"Lakewood fans continue to come out and support our teams and we wanted to give back," said Thome. His players showed up early, dressed in their game day jerseys, ready to be positive role models for not only the kids, but the community at large. In addition, it gave the high schoolers a chance to revisit the place many of them attended in years prior, reconnecting with the teachers who helped them along the journey. "It was neat speaking with teachers who had my players and hearing about how much they have changed since those days," Thome shared.
Thome grew up in another town, but says since moving to the Lakewood district, has become enamored with the community and its small-town atmosphere. "Everybody here goes out of their way to help each other out and I'm proud to be apart of that."
It's a reminder that communities are what you put into them, and that lessons learned outside of the classroom can be just as important when it comes to raising great kids.