Annoying Store Only Lets 5 Forgetful Dads in at a Time to Buy Mother's Day Cards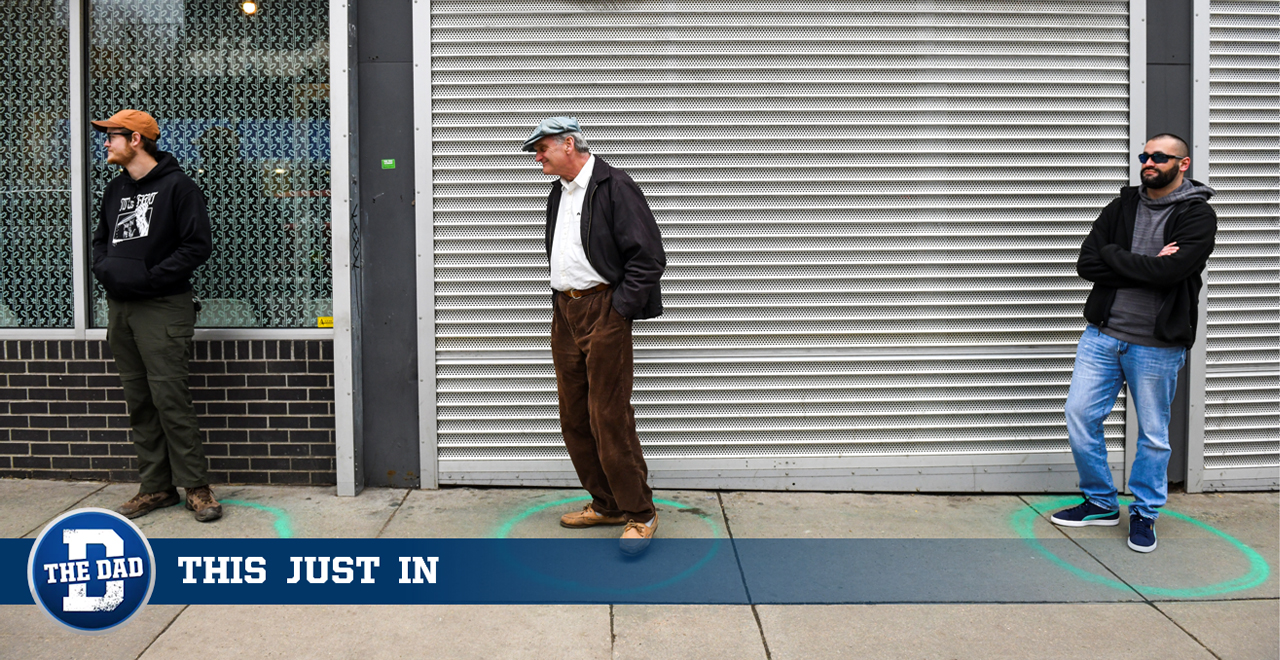 ONEONTA, NY – Taking into account social distancing recommendations from state and federal officials, one local drug store is doing what they can to prepare for what might be their busiest shopping day of the year, as employees will only allow five forgetful dads in at a time to buy Mother's Day cards.
"On Mother's Day weekend we tend to see ten times our normal daily customer total, so it's imperative we protect our community against an influx of boneheaded husbands who shouldn't have waited," said Miller's Drug Store owner Michael Miller, noting that the line of dads was dozens down the block when they opened at 8am this morning.
In addition to limiting the number of customers, the store is also taking extra precautions to protect against potential infection, such as informing men that they can no longer pick up a card, read it to see if it's perfect, and put it back if they think their wife will hate it.
"I completely understand the store's policies because being prepared is important," said customer Richard Hansen, who woke up in a cold sweat at 6am realizing he forgot it was Mother's Day and ran out the door to buy a card in a panic.
While Miller's Drug Store is doing a great job, they're not the only business in town that's taking action. In preparation for Father's Day next month, both the hardware and liquor stores down the street have also implemented similar distancing procedures.
Despite being completely plausible to parents, THIS JUST IN is satire and intended for entertainment purposes only. For more stories like this one click here.