Four-Year-Old Boy Steals Great-Grandfather's SUV to Score Candy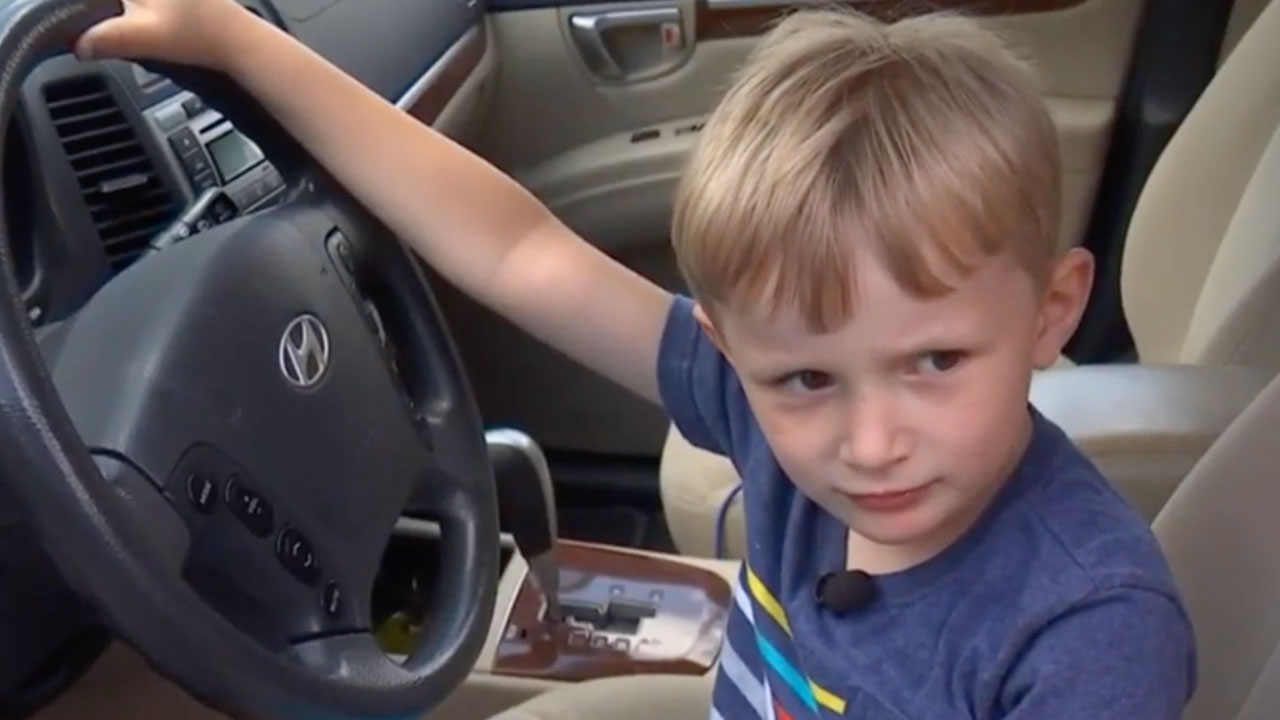 Ever have a serious craving for some Reese's peanut butter cups? Totally. Who hasn't?
Ever steal your great-grandfather's Hyundai Santa Fe to go on a candy run? No? Well, buckle up!
A 4-year-old Minnesota boy named Sebastian did just that recently, diving the stolen SUV over a mile during morning rush hour traffic to a local gas station, all in search of peanut butter cups. Luckily, this story has a happy ending as no one, aside from a few mailboxes, was injured during the candy caper.
The mischievous youngster used his great grandfather's walker to reach the keys, sneaking off without anyone noticing. His eyes barely able to see over the wheel, Sebastian made his way down several side streets before making it to University Avenue, a major roadway in the middle of busy morning drive time. Witnesses reported seeing the vehicle traveling erratically, rarely exceeding 15 miles per hour.
Eventually, Sebastian made it to the local SpeedWay where police arrived shortly after.
"We laugh about it, but it could've been very serious," Sebastian's great-grandfather Roy Becker told news station KMSP. "He could've hit a car. He wasn't wearing a seat belt. We could be talking about a funeral."
"I've never seen a driver this young before operating a vehicle," Capt. Mark Boerboom told the TV station. Thanks to no serious injuries or property damage, most are able to joke about it now, however, all involved say parents need to be aware of how quickly things like this can happen.
The family says they now plan to lock up all car keys for the foreseeable future.
Perhaps they should consider a few packages of Reese's in the freezer too… just in case.