So Far Only Kelsey Grammer Has Been Cast in the 'Frasier' Revival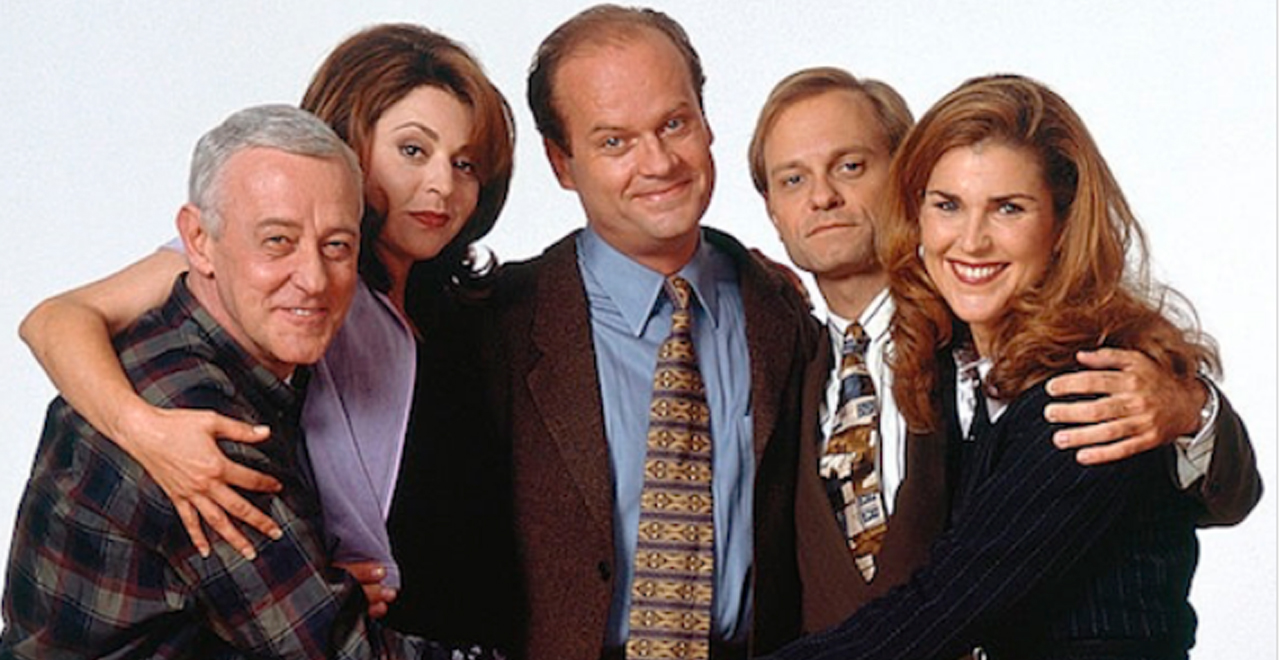 Paramount+ is upon us.
The new streaming platform is formerly known as CBS All Access will have a vast collection of content from Viacom-owned TV networks like CBS, MTV, BET, Comedy Central, Nickelodeon, and Paramount Network, plus movies from Paramount Pictures. This means everything from Star Trek and Patrick Star Getting His Own SpongeBob Spin-off Show to the new Mission: Impossible movie will be available within their vast catalog.
They're also cooking up some new recipes, including a sequel to one of the most celebrated sitcoms of all time: Frasier.
That's right, your dad's favorite sitcom is coming back just in time for your run as a father. Frasier starred Kelsey Grammer, fresh off Cheers, as snobby psychiatrist Frasier Crane. Newly divorced and on his own in Seattle, Frasier lived with his working-class father and interacted with his nurse Daphne, hung around with his equally pretentious brother Niles, and hosted a call-in radio show with his brassy producer Roz.
Variety reported the Frasier redux, but so far only Grammer himself has been cast.
"Having spent over 20 years of my creative life on the Paramount lot, both producing shows and performing in several, I'd like to congratulate Paramount+ on its entry into the streaming world," said Grammer. "I gleefully anticipate sharing the next chapter in the continuing journey of Dr. Frasier Crane."
The show ran for 11 years and dominated the Emmys for many of them, but a lot of its success was due to Grammer's co-stars, played by John Mahoney, Jane Leeves, David Hyde-Pierce, and Peri Gilpin, none of whom are attached to the show. Martin Crane passed away in 2018. Without that talented cast, both the direction and quality of the show are very much up in the air, though they apparently have a "brilliant creative plan" for the revival.
"'Frasier' is one of the most acclaimed comedies in modern television history and truly defines premium storytelling," said David Stapf, president of CBS Studios. "There has long been a call from fans for its return, and that call is now answered thanks to the amazing Kelsey Grammer reprising his iconic role of Dr. Frasier Crane and a brilliant creative plan from Joe, Chris and Kelsey. We can't wait to reveal its next chapter on Paramount +."
We'll have to wait and see if the third iteration of the Frasier Crane character can strike oil again. But no one expected a spin-off starring one of many minor characters from one of the most popular shows of the 80s to be half as good as it was, so stranger things have happened!