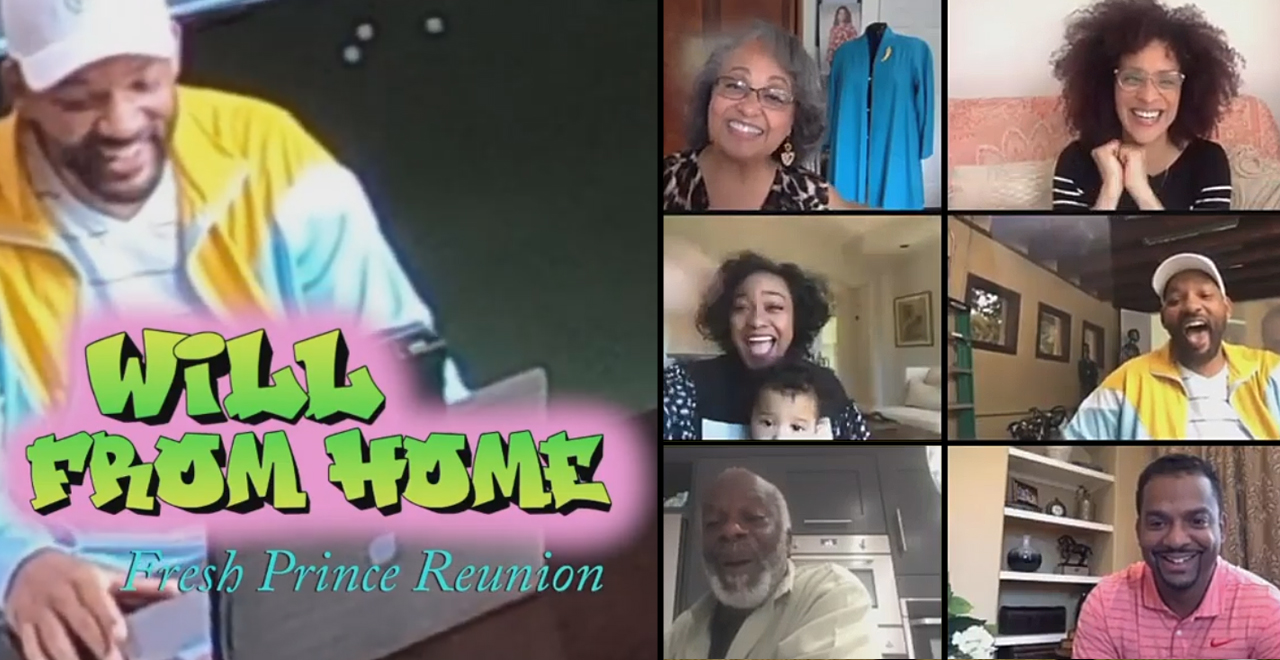 Credit: Instagram/willsmith
With movies and TV suspending production during the pandemic (with the exception of animated shows), many in Hollywood find themselves with a lot of free time. John Krasinski started a YouTube show to help fill his and to help others survive, and he's not alone. Will Smith created "Will From Home" on Snapchat to keep us, and himself, entertained.
The other day, Smith had a bit of a surprise for followers of his show, especially if they were fans of his other show, the classic 90s sitcom Fresh Prince of Bel-Air.
The cast virtually reunited on Snapchat, including the Fresh Prince himself, Alfonso Riberio (Carlton Banks), Tatyana Ali (Ashley Banks), and Karyn Parson (Hilary Banks). Joseph Marcell, who played Geoffrey the butler, Daphne Maxwell Reid (Vivian Banks), and even Smith's old musical partner, DJ Jazzy Jeff, popped by during the two-part reunion to reminisce about the good old days.
Jazzy Jeff admits to being annoyed at a particular fan request: "I got really, really annoyed that everybody wanted to do the handshake. You would see in people eyes when they were about to do the handshake and I would just grab their hand and hold it. Besides that, I'm good."
We also got a fun tidbit of FP trivia regarding Will's character's name:
Notably absent from the reunion was James Avery, aka Uncle Phil, who passed away in 2013. But the cast paid an emotional tribute to him.