'Friends' Monopoly Is an Amazon Best Seller With Nearly Perfect Reviews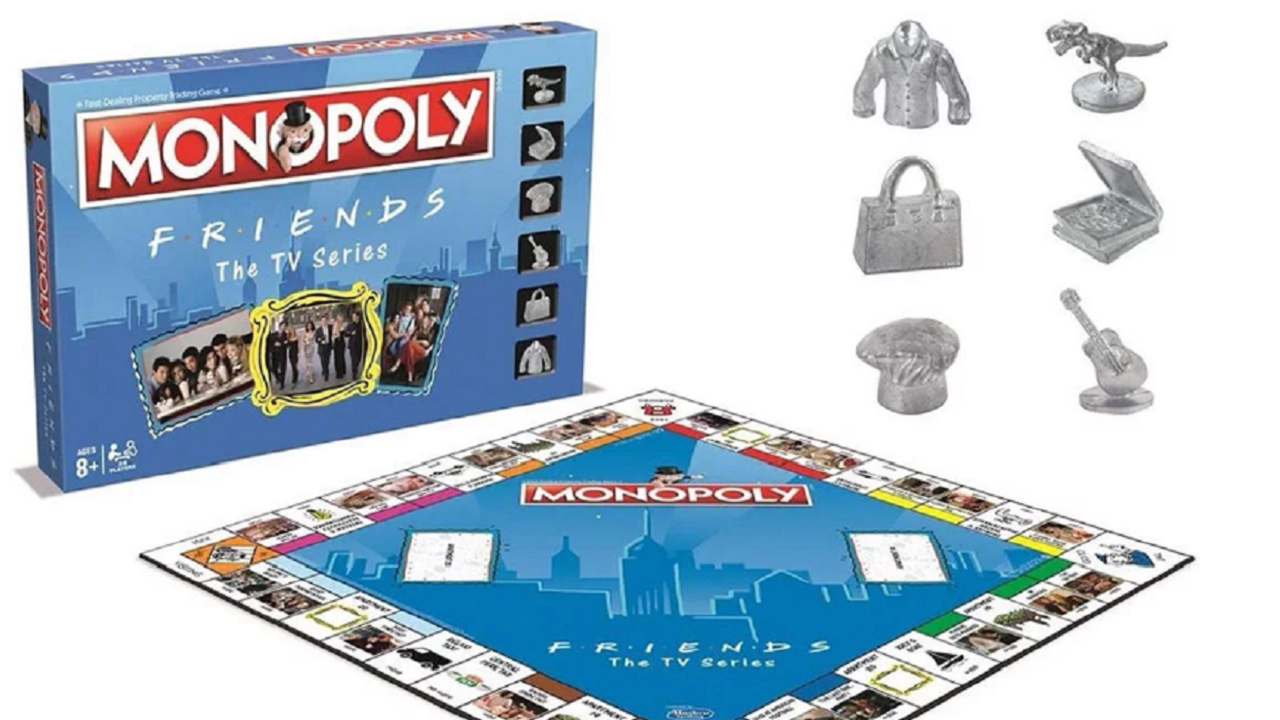 When we were kids, there was just one Monopoly. And we LIKED IT!
Somewhere along the way, between my childhood in the 80s and today, Monopoly started creating various versions based on sports teams, movie franchises, and even TV shows. There are like 300 versions of the game now, complete with customized game pieces, board spaces, and Chance and Community Chest cards to make each version of the game-specific to whatever property they're licensing.
Which brings us to the latest version: Friends Monopoly!
Like everyone else Monopoly is hopping on the Friends bandwagon while there's still time. The last few years have seen the sitcom's Netflix-based resurgence, which is cresting with the recently announced reunion special for HBO Max. Now, while you're waiting for that to hit the airwaves, you can play the Ross/Rachel/Joey/Phoebe/Chandler/Monica version of everyone's favorite let's-all-get-in-a-fight family board game!
If you can get your hands on it.
Amazon has it available as we speak, and it's already a best seller! Not to mention the near-perfect customer rating – 4.9 out of 5 stars after 180 reviews.
Some of the features of the game include game pieces that represent each character: a dinosaur for Ross, a guitar for Phoebe, a chef's hat for Monica, a pizza for Joey, a handbag for Rachel, and a sweater vest combo for Chandler. The money is adorned with illustrations of show moments, like a turkey wearing sunglasses. The properties aren't exactly locations but are items and moments from the show, like Ross' Teeth, All the Thanksgivings, Phoebe Gets Married, and the Chance and Community Chest cards are replaced with cards labeled as the friends' iconic apartments.
Long story short, if you are a Friends fanatic, you couldn't BE more in need of this game!
It's in stock on March 17 – you can order one for $49.25 here.
Just a heads up, if you buy stuff using the provided links, The Dad may collect a small commission.