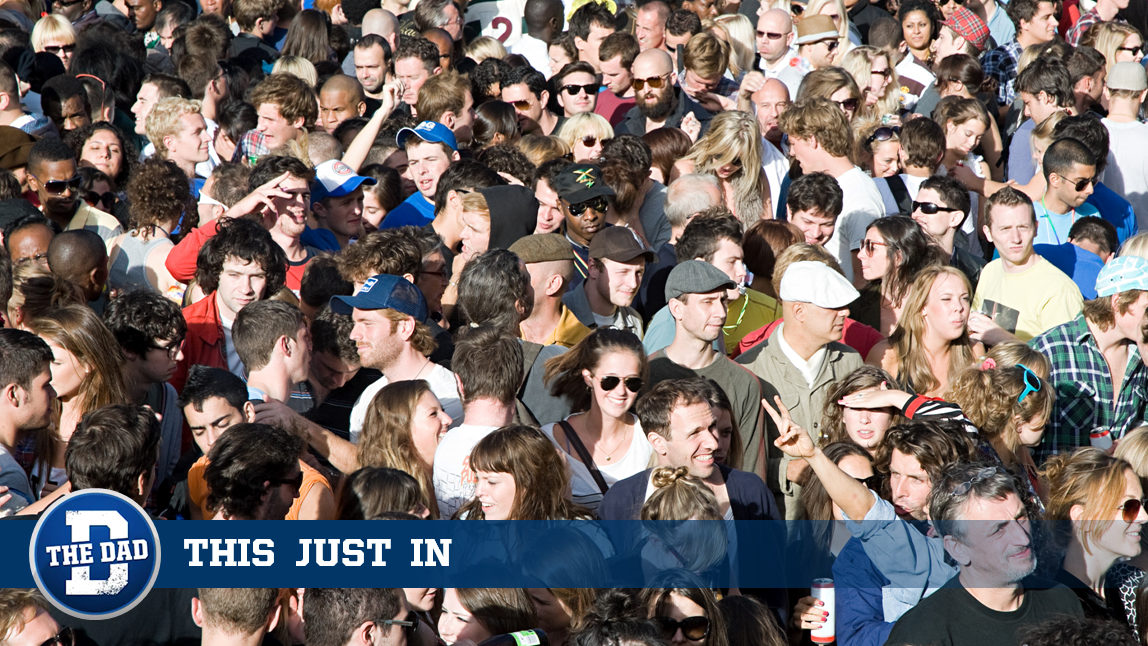 Credit: Getty/Image Source
ASHEVILLE, NC – On one suburban street people gathered en masse earlier this morning to enjoy the beautiful weather outside, as the entire neighborhood basked in the cool air after one family forgot to close the front door to their house with the air conditioner on.
"It's been a hot, muggy summer, so we're really appreciative of the Greene family's willingness to cool the entire neighborhood," said their neighbor Maria Byrd, none the wiser to the fact that 9-year-old Jimmy Greene forgot to shut the door after bringing in groceries.
As the neighbors celebrated the crisp, fall-like air, the father, John Greene was inside struggling to figure out why his home didn't feel as cool as it normally did and even bumped the A/C up to full blast in order to remedy the problem—a decision that was met with people cheering the streets.
"With the neighborhood pool closed at the moment, this is the next best way to cool off," continued Maria, who along with her neighbors considered starting a crowdfunding campaign to help cover the cost of what would surely prove to be a hefty electric bill for John.
Unfortunately, after several hours of this impromptu neighborhood block party, John finally realized that the front door was open. Much to his chagrin he had actually been paying to cool the neighborhood and money was literally going out the door. Once the door was closed the temperature outdoors to immediately skyrocketed back into the 90s.
Despite being completely plausible to parents, THIS JUST IN is satire and intended for entertainment purposes only. For more stories like this one click here.