Frosty the Snowman Stops Vehicular Vandals in Their Tracks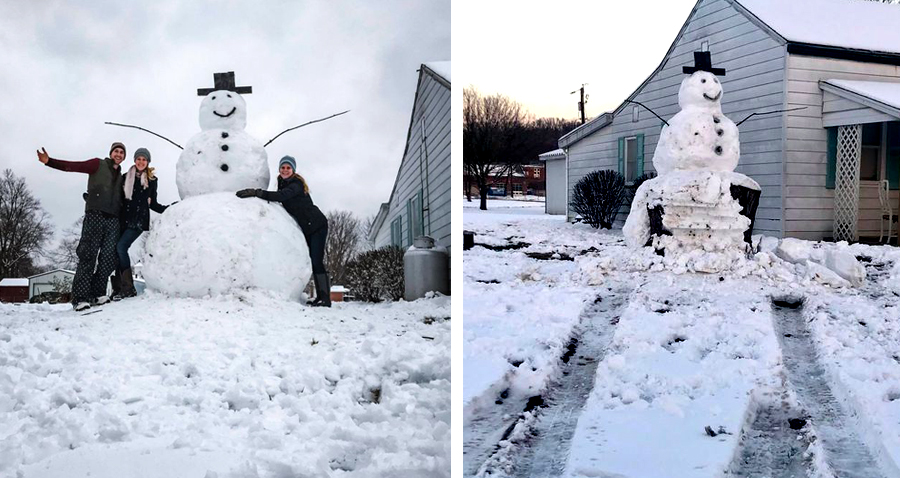 Sometimes things just work out perfectly.
Cody Lutz of Petersberg, KY enjoyed the recent snowfall in the "Bluegrass State" by constructing a giant 9-foot-tall snowman with his fiancee and soon-to-be sister-in-law.
Lutz commented in a Facebook post that his fiancee's sister was "elated to experience the biggest snowfall she's ever seen."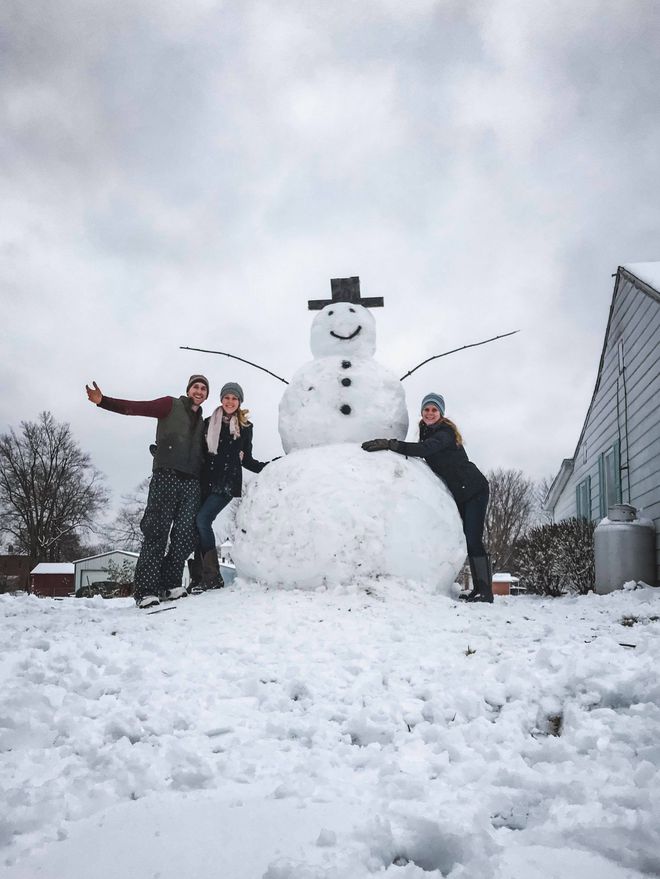 Using a giant tree stump as a foundation for "Frosty," this giant snow fellow was about as sturdy as they come. So much so, in fact, that he survived a head-on collision with a would-be vandal's car.
When Lutz cam home later that day, he noticed tire tracks leading up to the snowman from the road. Clearly, some motorist out there had vehicular snowmanslaughter on the mind but underestimated all the junk in Frosty's trunk.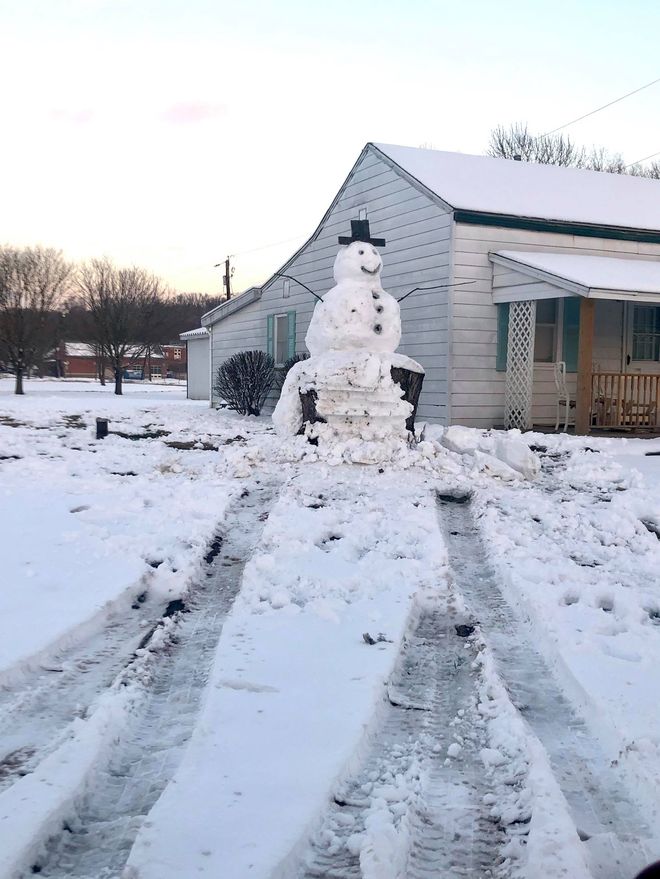 The snowman looks a little worse for wear with the tree stump in its base now exposed, but the snowy imprint of the bumper definitely adds some flair.
"You reap what you sow," Lutz said. "Still standing and still smiling, Frosty certainly had the last laugh!"