Game of Thrones' Cleganebowl Gets Upgraded with Lightsabers [WATCH]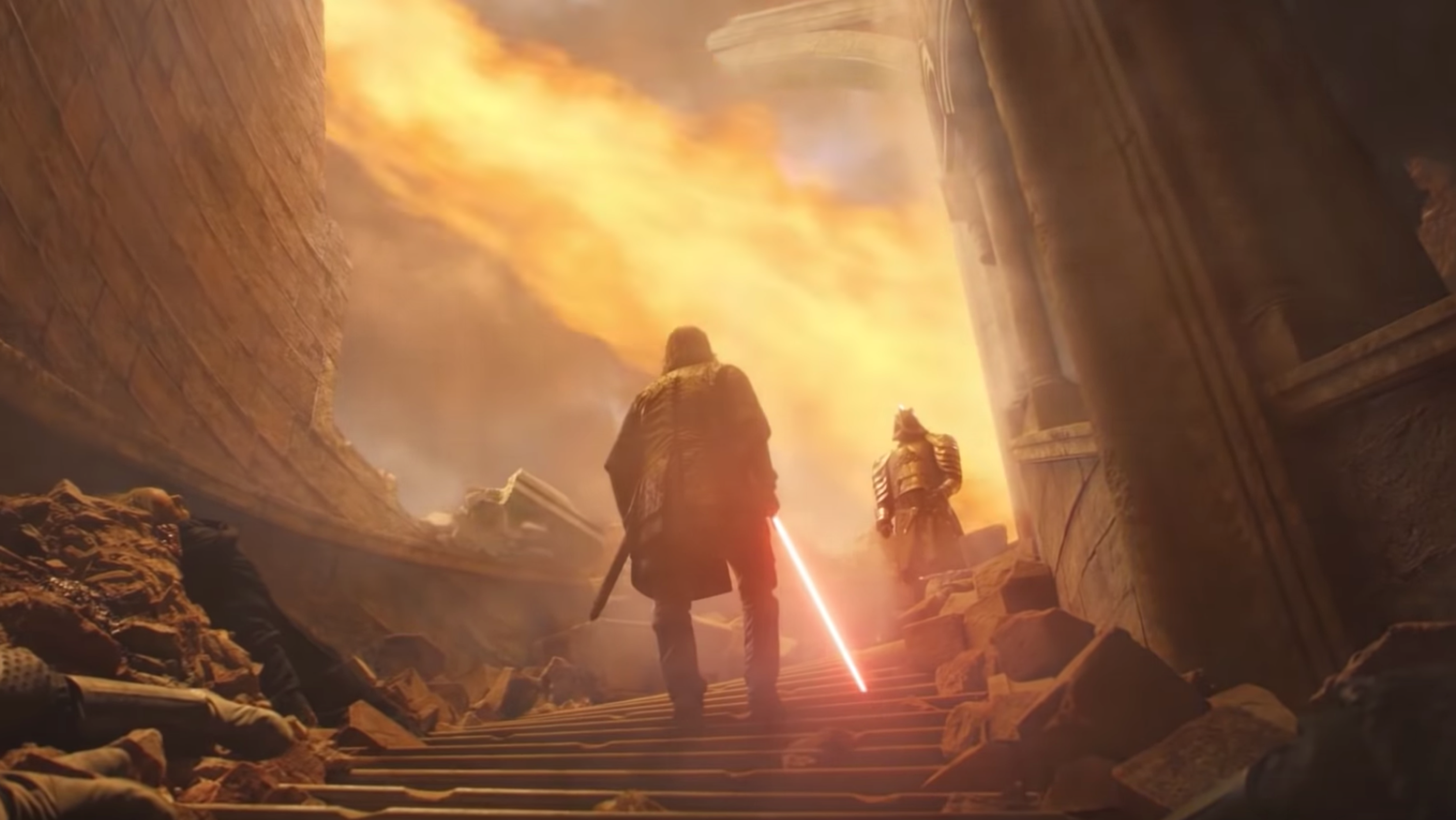 We all have our own opinions regarding the final season of Game of Thrones, but one scene that seemingly made every single one of us swell up with excitement was the epic showdown between brothers Sandor 'The Hound' and Gregor 'The Mountain' Clegane—lovingly known as "Cleganebowl."
It was the brutal fight built up over eight seasons. Two bitter rivals: One who had traveled, fought, and somehow reclaimed his humanity which he had assumed was long lost. The other, well. . . basically, a hulking zombie knight.
But of course, we nerds can't just be happy with nice things as they are—we have to nerdify them even more. Which is why YouTuber ImmersionVFX decided to make his own edit. . . with lightsabers.
Sure, you could make the case that The Hound should have a different colored blade, but in my opinion, he's still reppin' a pretty strong anti-hero status so I think the red still works.
The fight is set to the iconic "Anakin vs. Obi-Wan" music from Revenge of the Sith, another deadly duel between 'brothers' that also ended with a certain somebody getting torched by the surrounding flames.
Of course, this isn't the first Game of Thrones fight edited to feature "an elegant weapon for a more civilized age." Past sword-turned-lightsaber duels include the fight at the Tower of Joy:
A double-bladed duel between Oberyn Martell and The Mountain (minus the splatteringly brutal ending):
The Battle of the Bastards:
And Arya and Brienne's duel in the Winterfell courtyard:
Honestly, in a world filled with overpowered weapons like dragons and crossbows that can shoot said Dragons out of the sky from a quarter mile away, a few measly laser swords don't really seem all that impressive.