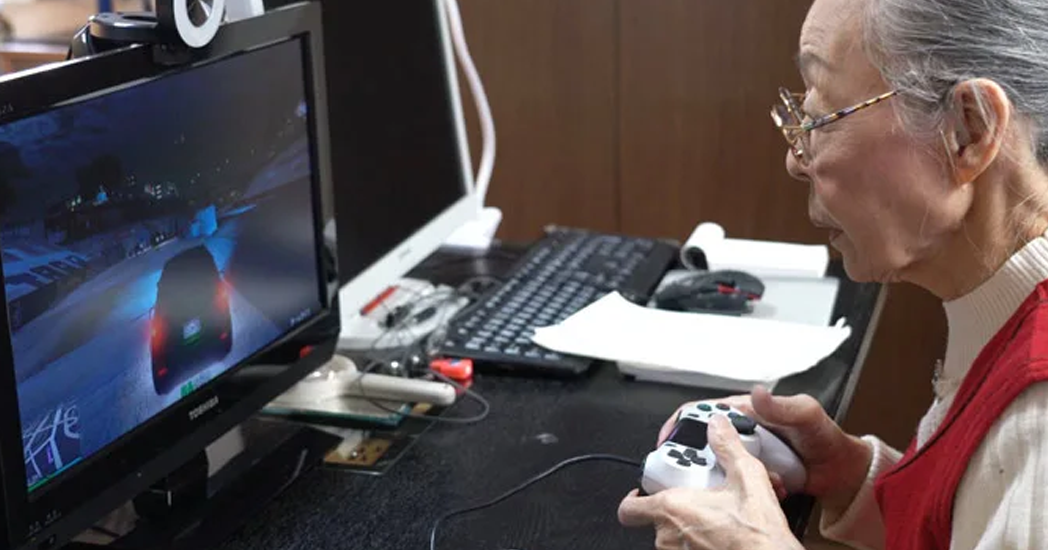 Credit: Guinness World Records
Last time we checked in on the Guinness Book of World Records they were celebrating a hero for his massive video game collection. Well, Guinness is still keeping score of the extraordinary, and the newest addition to their esteemed book series is Hamako Mori, a.k.a.
GAMER GRANDMA.
The 90-year-old Hamako's YouTube channel has amassed over 274,000 subscribers, making her the site's oldest gamer.

Hamako's love of video games started 39 years ago when her curiosity piqued at the sight of some boisterous children playing one. "It looked so much fun," she told Guinness. "I thought it's not fair if only children played it."
Her first console was a Cassette Vision, which was essentially the Japanese version of an Atari 2600. This beast:
She now specializes in Playstation 4, noting that action games have become "visually spectacular" in recent years. "They often use actors for characters," she obsessed. "So I'm really obsessed with it now."
Her current favorite game? Grand Theft Auto V. That's right. This sweet old lady's "knitting" is simulated vehicular mayhem.
Hardcore.
But at the end of the day, she says it's all for the fans.
"I receive a lot of comments saying don't work too hard. Everyone is so kind. Their comment leave a strong impression on me, and makes me want to make more videos that people enjoy. I still look forward to everyone's comments.

They also say watching my video gives them hope for the future. I feel so happy. That's why I want to create lots and lots of videos. That's my dream."
Aw. So wholesome and good. You can subscribe to Hamako's channel right here, and watch her jack an armored truck in GTA V right here: