Teacher Creates a Community Library in Her Garage Amid COVID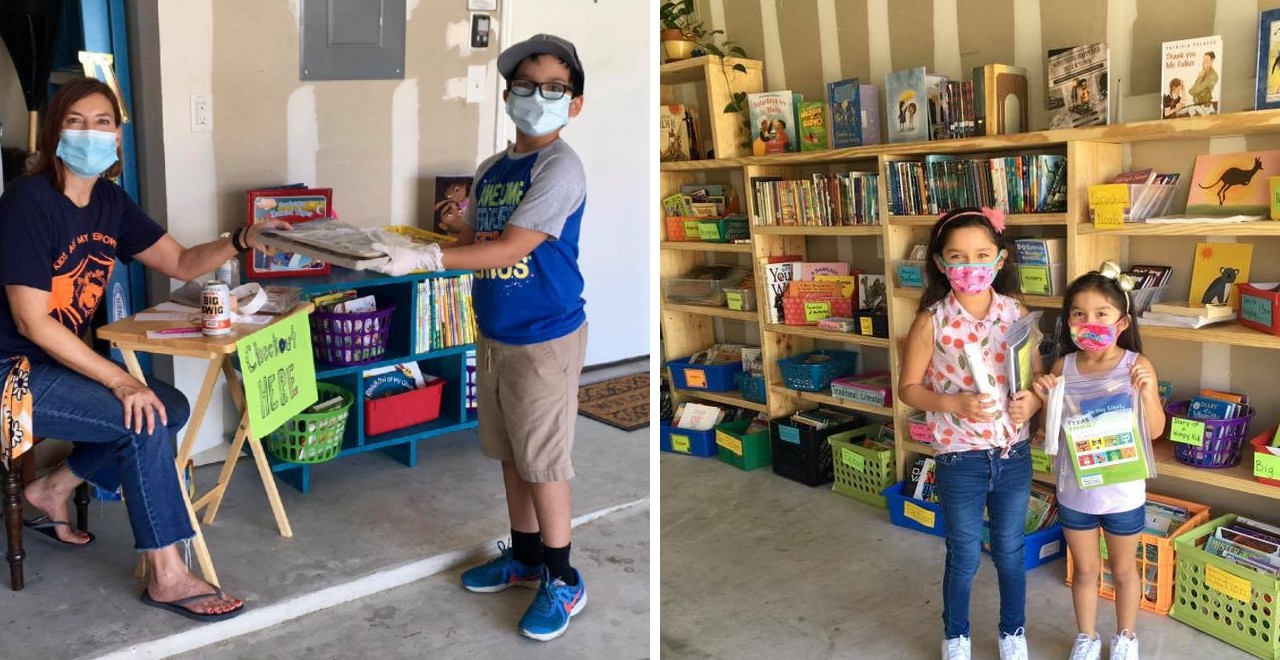 An elementary school teacher in Texas had basically accumulated a personal library for her classroom over the years. Then earlier this year COVID-19 caused her school to move to remote learning. With the closest public library inaccessible for most of the community, she wanted to help fill that void and keep kids interested in reading. And that's why she started a community library, with more than 2,000 books, in her own garage.
Teachers are amazing people. We see reminders of this constantly, as they go above and beyond for their kids. We see it in the teacher that carried a student confined to a wheelchair on a field trip. We saw it when teachers all over the state of Alabama donated sick days to a colleague caring for his infant with cancer. And we see it in the everyday actions teachers take to help kids learn.
In this case, Jennifer Martin had witnessed reluctant and nonreaders blossom into avid readers after having a positive experience with books, so that's why she got to work on her garage library. A friend built the shelves and Martin moved in her massive collection of books for kids of all ages.
Since opening the library, they have had more than 60 kids check out books (they can get two at a time, on the honor system). More importantly, it's a chance for her to connect with her students, and for kids to connect with each other (with masks and social distancing rules in place).
"During this challenging time, it's even more important to provide opportunities for connection," she told The Dad. "And there's really nothing like seeing a student's excitement about getting a new book!"
Martin has run into some hurdles, such as figuring out the best way to sort the books, but she has been blown away by the support from friends, colleagues, parents, and community members. She said she's had students she taught 10 or 20 years ago who have been donating books through Amazon or even visited the library to make a donation. Some have even come back to help volunteer at the library.
The library continues to add new titles to the mix, including more Spanish books and continues to thrive. 2020 has brought unique challenges, but it's also seen more than a few people rise to meet the challenge and help other people.
"Reading provides an adventure for the reader, and now, more than ever, we need adventures," Martin said.