Far Side Creator Gary Larson Releases First New Comics in 25 Years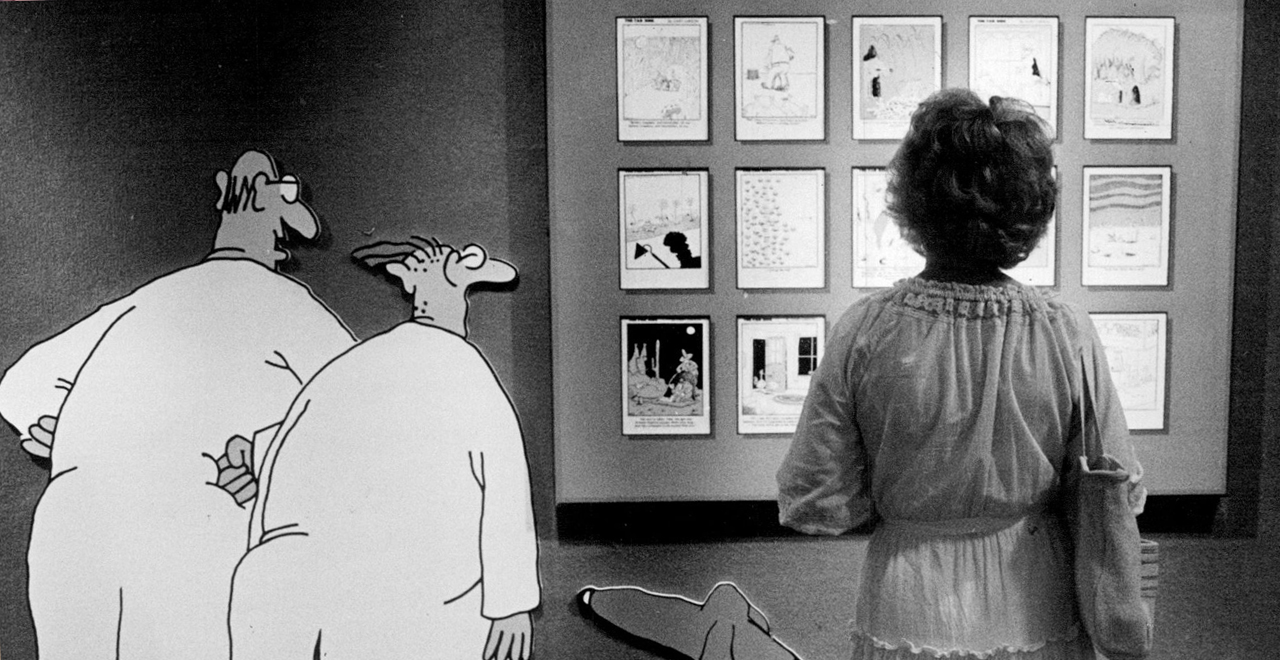 2020 already feels like a satire of itself, but there's one key element missing – the cartoonish, offbeat, often animal-centered humor that only cartoonist Gary Larson can provide. The Far Side comics ran from December 31, 1979, to January 1, 1995 at which point the beloved cartoonist decided to retire. That is, until now. Much to the delight of his fans who have been subsisting on 25-year-old material, Larson added a New Stuff section to The Far Side website.
The website reads, "I don't want to mislead anyone here. This corner of the website—"New Stuff"—is not a resurrection of The Far Side daily cartoons. (Well, not exactly, anyway—like the proverbial tiger and its stripes, I'm pretty much stuck with my sense of humor. Aren't we all?)." Larson goes on to say that he became exhausted of the deadline-oriented process of cartoon creation. The only time the cartoonist has taken on a drawing project since has been Christmastime, where he would draw a holiday card from himself and his wife. After years of frustration with his perpetually clogged pen, Larson discovered digital art using a tablet – and his inspiration, along with his passion for drawing, returned.
So now, fortunately for us, we get to join Larson as he dives into the world of digital art. We are invited to watch as he experiments with a new medium, and we will be gifted an array of new content. There is no timed schedule for the release of Larson's new comics because as he stated, the formerly schedule-driven artist is enjoying the freedom of drawing for the sake of drawing.
Fans are ecstatic, obviously.
He's back! We missed you #GaryLarson !!!! pic.twitter.com/Va0ZparjoN

— linierscartoon (@linierscartoon) July 7, 2020
Honestly, Gary Larson drawing cartoons again might just save me. pic.twitter.com/e0O4D7xxVp

— Mike Rogers (@TenTonHeart) July 7, 2020
And so are we. Welcome back, Gary – you could not have chosen a better time.