Gary Larson's 'The Far Side' Comics to Return In "A New Online Era"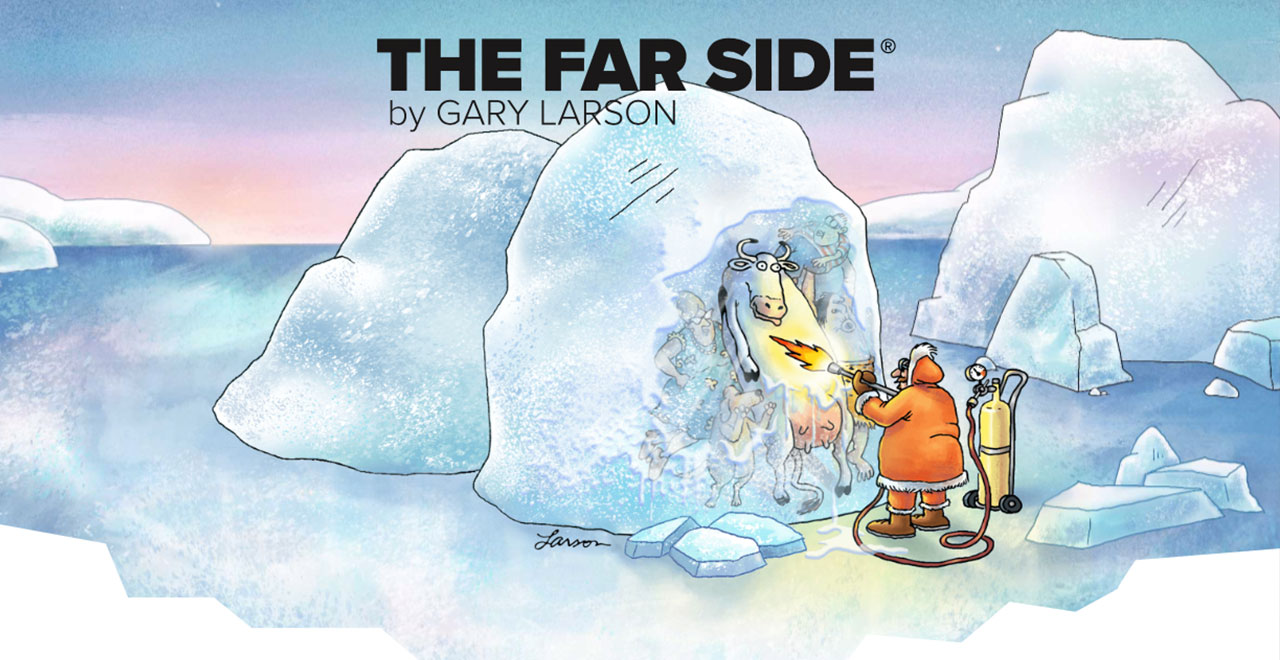 Fans of The Far Side have a new reason to celebrate. The iconic cartoon recognized the world over is making a triumphant return, not to the comics page of newspapers across the country, but to the world wide web of all places.
The news may sound minor to those not familiar with cartoonist Gary Larson's feelings on sharing "his children" on the internet. Back in 1999, Larson emailed a fan site asking them, and fans at large for that matter, to refrain from sharing his comics on what was then a relatively new medium at the time.
"…Please, please refrain from putting The Far Side out on the Internet. These cartoons are my "children," of sorts, and like a parent, I'm concerned about where they go at night without telling me. And, seeing them at someone's web site is like getting the call at 2:00 a.m. that goes, "Uh, Dad, you're not going to like this much, but guess where I am."
While keeping photos off the web these days seems unlikely if not impossible, at the time, many fans respected Larson's feelings on the topic. Books, reprints, and calendars continued to fill the void for many, while others went about sharing their favorite panels on message boards and eventually social media sites like Facebook and Instagram.
However, all of that may have changed with a recent announcement on TheFarSide.com teasing a change in policy may be coming soon.
"Uncommon, unreal, and (soon-to-be) unfrozen. A new online era of The Far Side is coming!"
Fans have reacted with enthusiasm and, of course, their favorite panels.
Hearing that Gary Larson is coming out of retirement hit me like a truck. Can't tell you how influential The Far Side was in my teen years.

— Scott Johnson (@scottjohnson) September 15, 2019
Looking forward to the return of Far Side, and Larsen trying to make sense of a world that he sarcastically predicted. pic.twitter.com/QxBDwztz0F

— Nick LS Whelan ☭ (@linkskywalker) September 15, 2019
Originally running in print form 1980-1995, Larson's single-panel comic became part of the fabric of modern humor. While details are yet to be released as to what form this new "online era" will take, chances are you'll be able to see all your favorites from the award-winning comic series is some way, shape or form in the next few months.