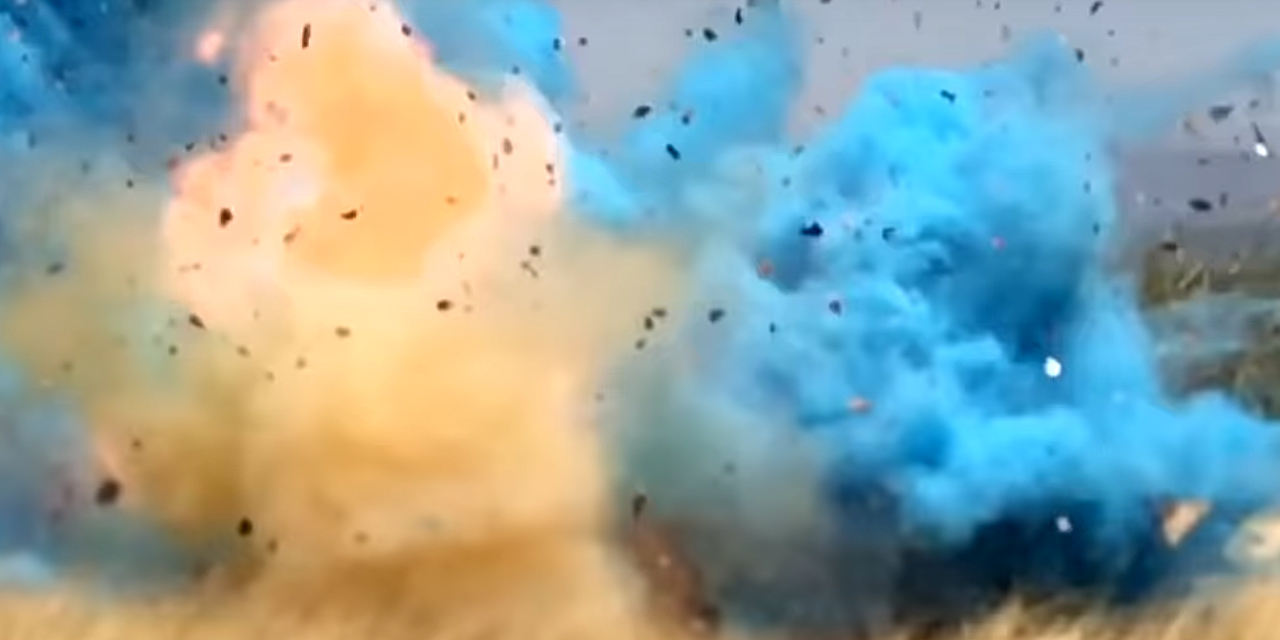 Credit: YouTube/Arizona Daily Star
With every passing year it seems that gender reveals get more and more elaborate. Long gone are the days that a doctor or ultrasound technician simply says, "Congratulations, it's a…"
These days new parents might opt to cut into an appropriately colored cake to find out the sex of their child. Others release a dole of dyed doves into the sky. Heck, one couple even used the powerful engine of a Mustang to reveal the gender.
The creativity used at these parties can be pretty impressive. But sometimes it's just downright dangerous.
Like the time a dad-to-be shot his gun at a pile of explosives that was covered in a colored powder.
If you thought that last one sounded a little too far-fetched, you obviously haven't heard about 37-year-old Dennis Dickey.
Dickey, a Border Patrol agent in Arizona, was expecting a little bundle of joy in the spring of 2017 and decided to go all out when it came to announcing this milestone in the baby's development.
In this case, "going all out" means blowing stuff up—specifically, Tannerite: an explosive designed to combust when shot with a firearm.
To his credit, he hit his target and the Tannerite did its job. Unfortunately, he didn't account for the nearby flora which is also remarkably flammable.
According to his lawyer, Dickey contacted emergency services immediately and admitted that he was the one to have started the blaze. The 40mph winds that day, however, meant that that fire was spreading far more quickly than usual.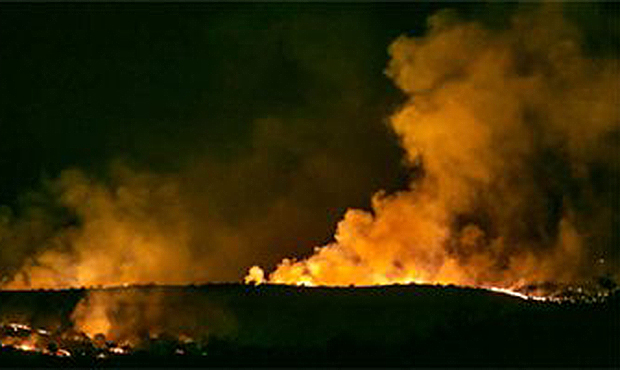 Despite nearly 800 firefighters working over the course of the week to put out the flames, the inferno ended up damaging more than 45,000 acres of land and cost the state approximately $8.2 million.
Because there were no injuries reported or buildings damaged, Dickey was only charged with a misdemeanor, but has agreed to a sentence of five years' probation and will pay over $8 million in restitution.
"It was a complete accident," Dickey told U.S. Magistrate Judge Leslie A. Bowman in court. "I feel absolutely horrible about it. It was probably one of the worst days of my life."
So if you and your spouse or partner are expecting, you might consider holding off on any reveal that involves weapons or explosives.
Update 11/27: Video of the explosion that caused the fire has been released to the public. First we see a gender labelled target, followed by a gun shot that causes a blue explosion. Flames the quickly engulf the grass. "Start packing up!" repeats one of the organizers, "Yup!" agrees another.