Charleston School's 'Gentlemen's Club' Teaches Boys Important Lessons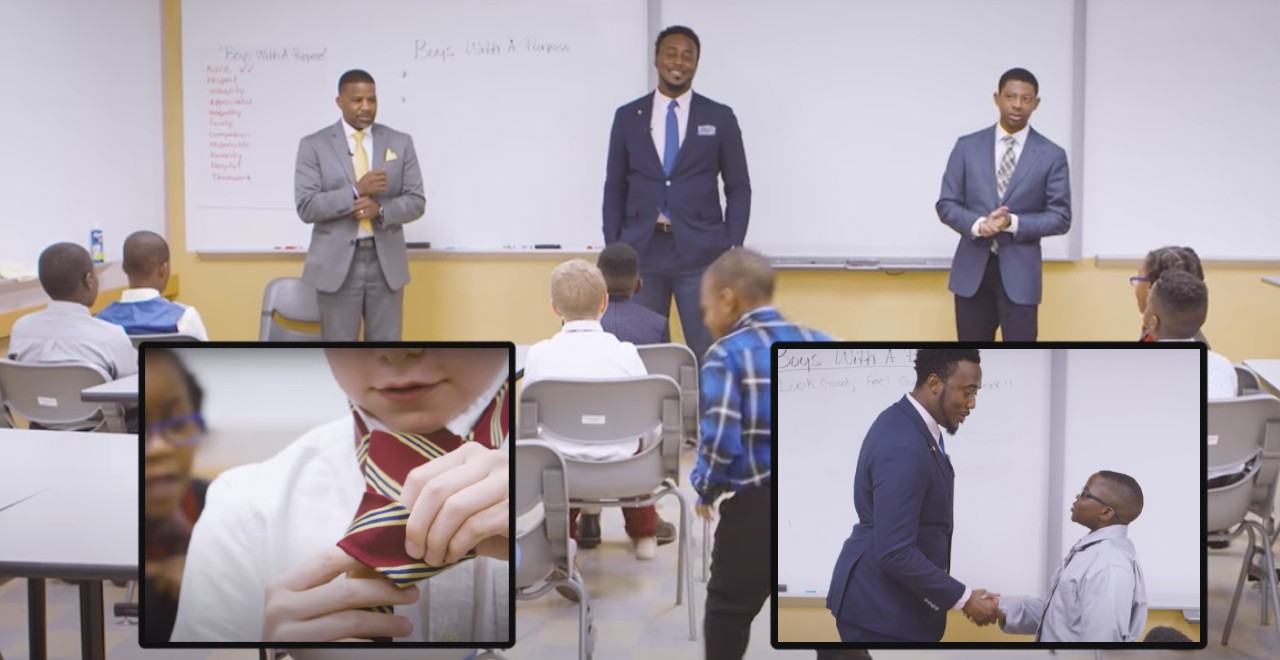 It's no secret that kids are information sponges. They spend every waking moment exploring, experimenting and learning about the world around them, as well as their role in it. Kids learn an enormous amount from their parents and role models at home – they learn how to behave, how to interact with other people, how to cope with stress and so many other aspects of everyday life. For some kids, however, tough home lives mean that they may not have the guidance they need to effectively navigate this complex world. Raymond Nelson, the student support specialist at Memminger Elementary in Downtown Charleston, South Carolina realized that several of his students didn't have male role models at home. So, he decided, he could be the one to help guide them towards being the best versions of themselves.
Nelson works with many at-risk children, and keeping them on the right path is both an important part of his job and important to him personally. Nelson started a Gentlemen's Club at his school to instill young boys with a sense of confidence, and, well – to help them act like little gentlemen. Every Wednesday, 60 of Nelson's 5th graders show up at their elementary school dressed to the nines. Dozens of little tuxedos and suits can be spotted throughout the school, worn by these self-assured young men.
"I was thinking maybe if I have the boys dress for success," Nelson told WCSC-TV. "When was the last time you saw someone fighting in a tuxedo?"
The Gentlemen's Club's motto, "Look good, feel good, do good," helps instill in young boys just how valuable they are, and just how much their actions matter. The boys learn lessons like how to treat female peers (who, according to some of Nelson's students, still have cooties), which helps them be more productive members of their school community.
When Nelson was a young boy, his mom encouraged him to join a similar type of club. To this day, Nelson sees the lasting impact those early lessons had on him. Nelson's program has had such a deep impact on the behavior and self-confidence of his students, he and another man named Kenneth Joyner (a 5th-grade teacher at Nelson's school) even started a nonprofit organization called "Boys With a Purpose". The organization helps empower other young boys in the Charleston area to "Look good, feel good, do good" – which, to be honest, is a lifestyle we could all stand to embrace.