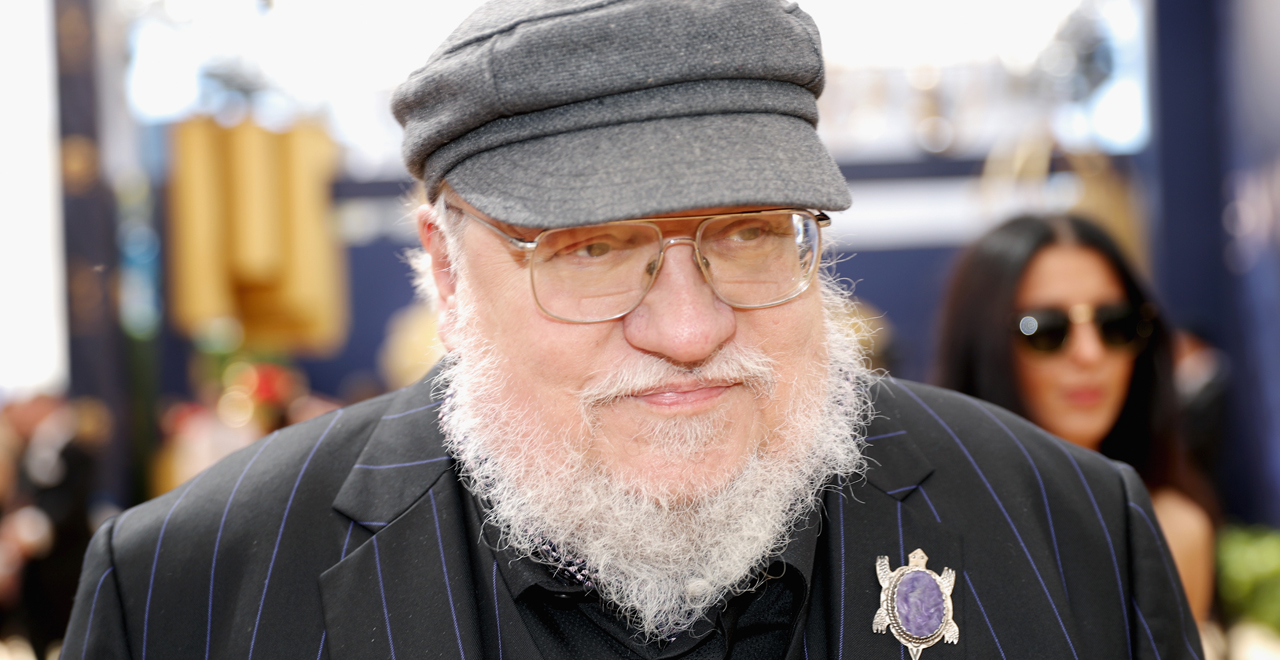 Credit: Getty/Rich Polk/Stringer
A long time ago, far, far away, there was a little show called Game of Thrones on HBO.
Fine, it was last spring. But it feels like a long time ago, right? Not as long as it's taking George R.R. Martin, the man behind the books behind the series, to finish his saga, but long enough that many fans' arguably justified anger and disappointment at the way the series finished its final (two?) season(s) has hopefully dissipated by now. After all, if the author of the books himself is good with the way the show wrapped things up, who are we to argue?
Wait a second. It seems as though George R.R. Martin is maybe not so good with it?
In a recent interview with Fast Company, Martin seemed to distance himself from the way HBO's Benioff and Weiss chose to end Game of Thrones, despite previously remaining diplomatic on the whole translation from book to screen. In the aftermath of the finale, he allowed for some leeway between his books and show, writing on his blog:
"I am working in a very different medium than [showrunners] David [Benioff] and Dan [Weiss], never forget. They had six hours for this final season…I expect these last two books of mine will fill 3000 manuscript pages between them before I'm done… and if more pages and chapters and scenes are needed, I'll add them."
But his tune has changed a tad. He told Fast Company – in an interview that only appeared in print – that season 8 of the TV show wasn't "completely faithful" and then, under the guise of speaking broadly about the creative process, aired some grievances, saying of the translation from book to screen, "It can be… traumatic."
The author went on to throw a little shade at Hollywood, and perhaps some of the choices made by HBO during the end of the show's run.
"Because sometimes their creative vision and your creative vision don't match, and you get the famous creative differences thing – that leads to a lot of conflict…You get totally extraneous things like the studio or the network weighing in, and they have some particular thing that has nothing to do with story, but relates to 'Well this character has a very high Q Rating so let's give him a lot more stuff to do'."
Let the speculation of which character got too much screen time begin! My money is on Bronn. That one scene where he somehow snuck into the castle and had a conversation with Jamie and Tyrion and then disappeared for the rest of the show was way too much fan service. Hopefully, Martin has enough left in the tank to actually put his version of the end of GoT on paper.
I hope Bran wins again because that shit was funny as hell.