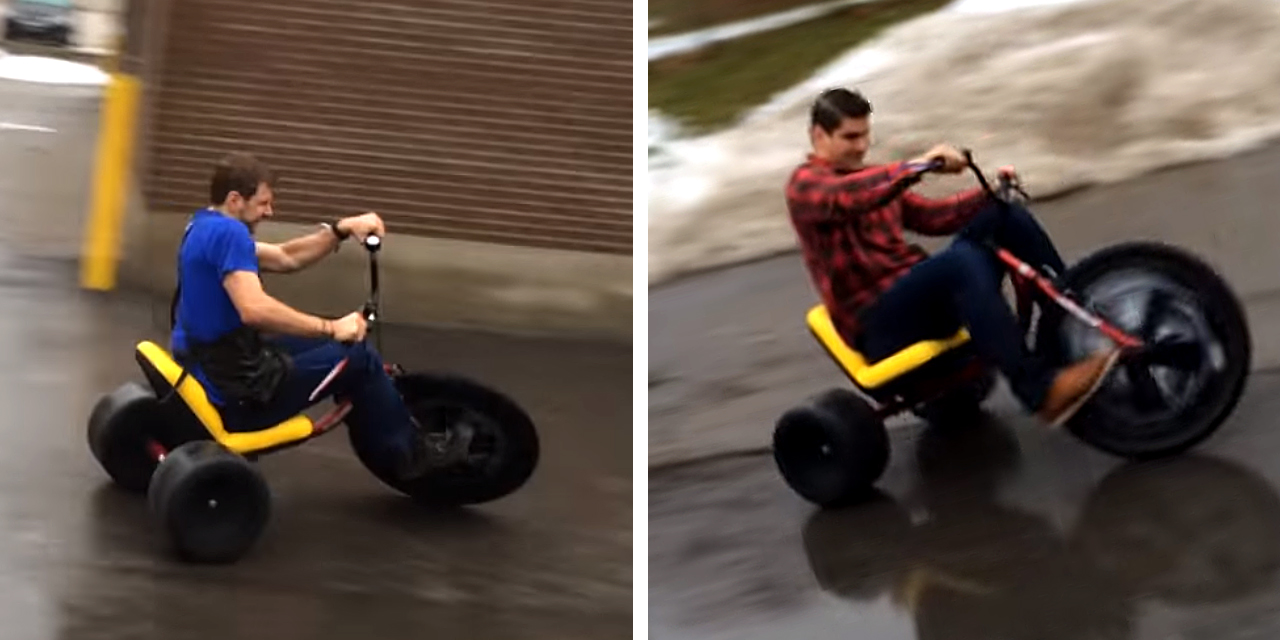 Credit: YouTube/Silent Sports Toronto
Sick of getting ties and socks and grill-related stuff for Christmas? Desperate to recapture the joy you felt as a little kid on Christmas morning, when you ran down the stairs and unwrapped the coolest new toy or the latest video game?
All is not lost.
A company named High Roller has introduced adult-sized big wheels. That's right: adult-sized big wheels.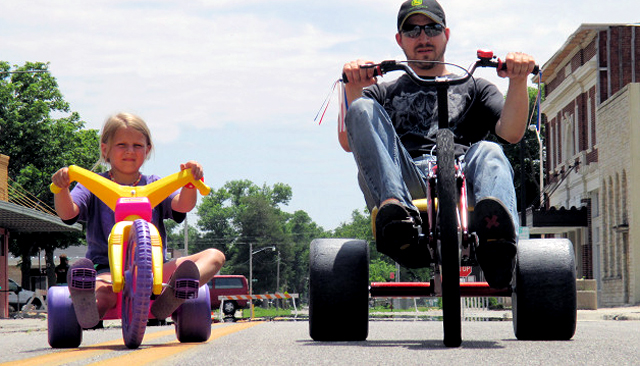 Now, instead of having a few too many and contorting your buddy to fit into the old toys your parents somehow still have on their basement, you can throw caution to the wind and buy your own modern version of the old-school child ride.
It's called the High Roller Adult Size Big Wheel Drift Trike, and here's how the website describes it:
Oh Man! Remember the thunderous roar? Remember those relentless powerslides? Well it's never too late. New for 2017, the crack engineers at High Roller Design Labs bring you the latest in the High Roller line, the Mark 2.0! With all the enhancements and upgrades that you've asked for! Been adulting too much? Let's ride.
It runs a cool $699, which you'd think might dissuade some adults from recapturing their youth, except according to the High Roller site, demand is so "overwhelming" that orders are delayed until May of 2019.
One can only assume that $699 includes insurance and perhaps your own personal medical team for when you and your friends have an old-school demolition derby with your new toys.
Check one out doing its thing, here:
One also made a cameo in this 21 Pilots video: