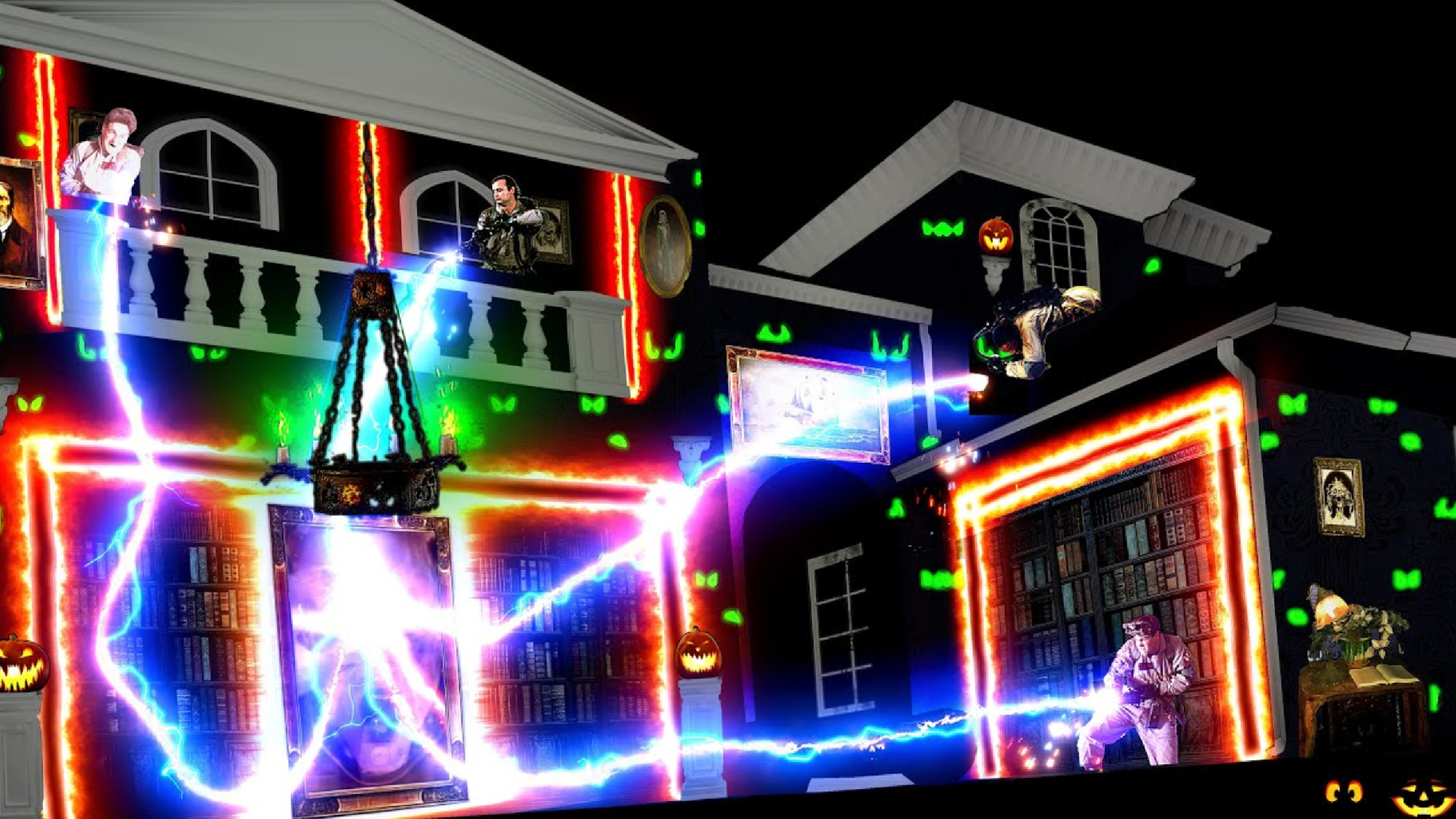 Credit: YouTube/Seasoned Projections
While Halloween is still a distant second to Christmas in terms of decorations, one California family went ALL OUT with this truly amazing Ghostbusters projection display. Seasoned Projections is behind this show, and it's Ghostbusters to the max. Halloween Projection Mapping of the Ghostbusters doesn't just include the original stars, but we also get an appearance from Vigo, a Dana cameo, the Demon Dogs, and even our old friend Slimer. And the show ends with the Stay Puft Marshmallow Man.
It is truly a masterpiece of holiday decoration. It takes an enormous amount of work to pull something like that off, especially when those proton packs get fired up.
It's been a while since we've seen Ray, Egon, Peter, and Winston in action together in a new battle, so even if it's projected onto a home, it's still a pure hit of nostalgia. As we get closer to the premiere of Ghostbusters: Afterlife each spectator's walk down memory lane is just as pleasing as the last. The company had a great show last year themed around Michael Jackson's Thriller, but that one doesn't come close to touching this year's Ghostbusters version. It will make you want to quit any decorating you've planned for the holiday.