Giant Lifeless Rat Found in Sewer, Martial Artist Turtles Are AWOL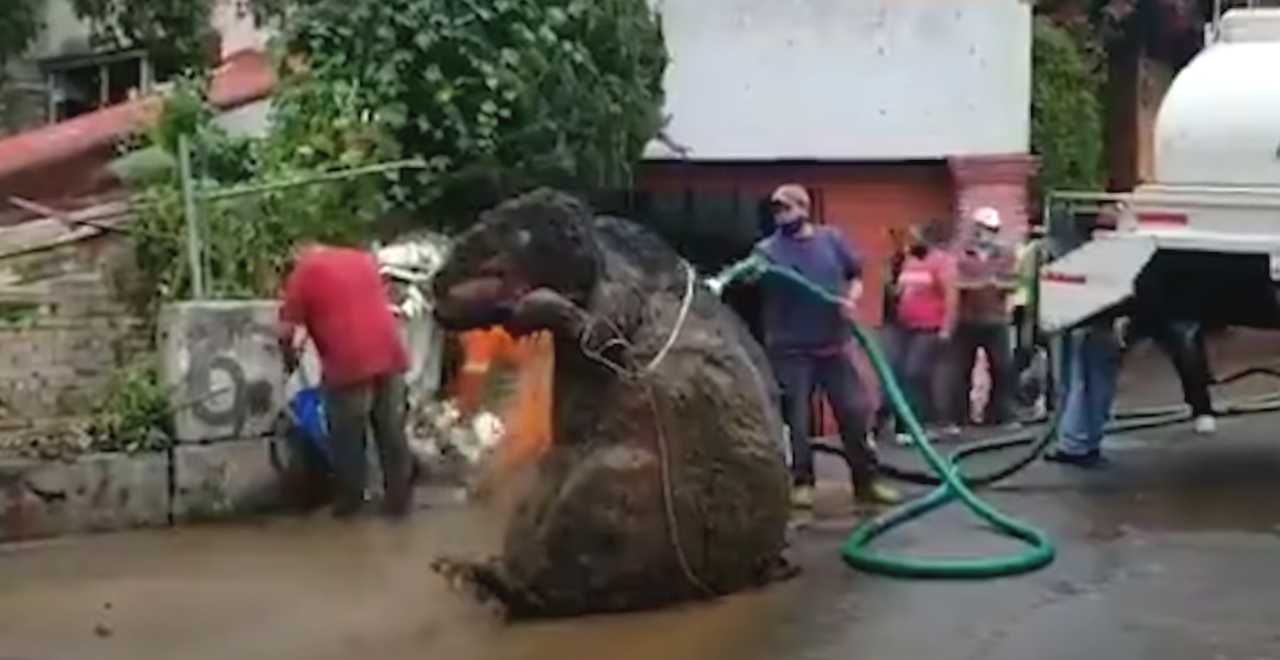 Workers in Mexico City were cleaning out the sewers when they encountered a literal nightmare: a giant drowned rat. This enormous, rat-like rat monster was just waiting for them in the sewers beneath the city, as the workers were removing litter from a recent storm. They just turned the corner and there he was. Sure, it is "reportedly" a Halloween prop that was lost in a storm years ago. Or was it? (it was).
There are just so many questions after something like this. Did they find any evidence this giant rat knew how to do martial arts? Did they find any empty pizza boxes or weapons, or perhaps any sign of a lair when they discovered him? Were there any hero turtles lurking nearby?
The government will probably cover this up. They've already started, as a woman came forward claiming this was a prop she made from scratch for Halloween and lost in storms years ago. But just look at this (allegedly) fake thing.
4 turtles won't be happy about this.https://t.co/zKI00YDRu1

— 9GAG (@9GAG) September 26, 2020
A proper investigation would focus primarily on the Foot Clan. Round them up, see what they know. Have a couple of detectives interrogate Shredder, sweat him for a while, and see if he slips up. But if this was foul play, there are probably already four vengeful ninjas working on delivering justice (and some catchy punchlines along the way).
Who knows what will happen to our giant rat friend? Some have suggested using him as a Halloween decoration again. I'm all for second chances and recycling, but when you pull something from the ground that looks like a monster from hell, the best option is to destroy it (or really lean into our TMNT fanfic and create some giant turtles for him to pal around with).