Gibberish Dad-Son Duo Talk Their Way Into Father's Day Denny's Ad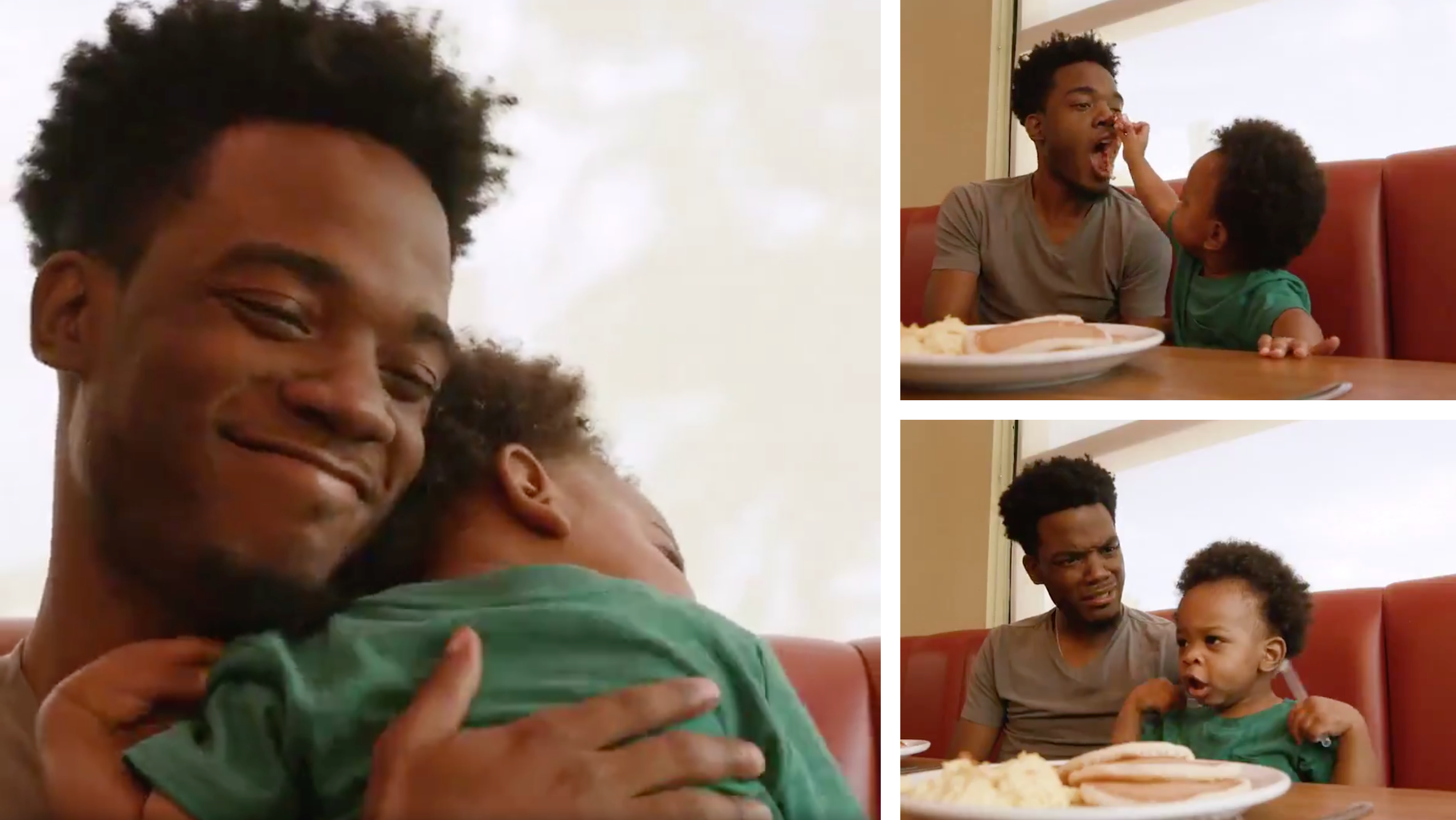 You probably remember a couple of weeks ago when comedian DJ Pryor and his baby son had a gibberish-filled conversation with one another. The video absolutely exploded and people couldn't get enough, including us.
Now Pryor and his 19-month-old son, Kingston, are back and chatting it up once again, this time at their favorite breakfast spot.
Denny's knew an opportunity when they saw one and offered to highlight the father-son duo going ham on some bacon and pancakes for Father's Day, and the results are just as adorable as you'd imagine.
find cute baby from viral video and bring him to Denny's … ✅ pic.twitter.com/f6BvdfnzaB

— Denny's (@DennysDiner) June 16, 2019
Pryor shared the feature on his Instagram:
"Absolutely Blown Away!!!! We Partnered With Our Favorite Spot @Dennysdiner to have a Little Booth Chat! Very Important For Father Son Bonding. HAPPY FATHERS DAY!!!! From Mine to Yours!! Go Get A Grand Slam from Denny's! Love Y'all!!!"
Pryor is a comedian based in Clarksville, Tennessee along with his wife, Shanieke, and children, 8-year-old Jabari and, of course, Kingston. Since all of the viral attention, he's planning on adding more lovable dad material to his routine.
Based on these videos, it's bound to be a gold mine.