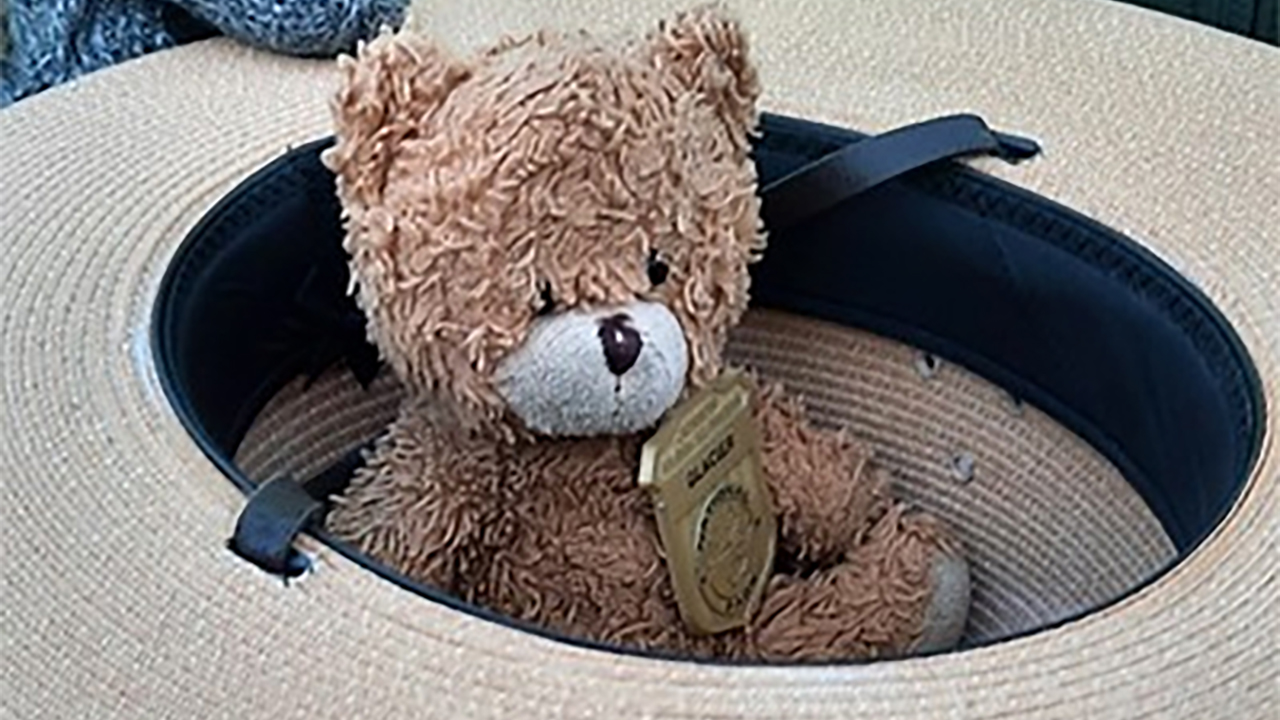 Credit: Facebook/Glacier National Park
A young girl in an orphanage in Ethiopia was given a teddy bear by the couple that planned to adopt her. The gift was originally meant to keep her company until she settled in with her new parents in the U.S. But once she did, the bear went everywhere her, on all their family adventures. And then she lost it in Glacier National Park.
She was devastated, but by the time they all realized the bear was missing, it was too late to go to parts of the park. And yet, in the strangest of circumstances, that stuffy would survive the winter, be discovered and saved by a park ranger, and later spotted by a family friend.
After an epic one-year journey, the young girl, Naomi, was reunited with her long-lost bear.
It sounds like a Disney+ reboot of Toy Story. Girl's beloved stuffed animal, on its own, trying to survive a cold winter in the wilderness. A park ranger found the bear, which was in rough condition, during post-season cleanup. Typically, they would've disposed of it. But the ranger just couldn't part with it.
"Bears are my passion, I just didn't have the heart to throw him away," park ranger Tom Mazzarisi said. "There was something special about this teddy bear, so I adopted him." The ranger is charged with monitoring bear activity, so he put the stuffed animal on the dashboard of his truck. According to the park's post, the two kept visitors safe from bears for a full year.
In the next most bizarre twist, a family friend visiting the park the next fall saw the toy in the patrol vehicle when she was hiking. She sent a picture to Naomi's parents for confirmation, and once she had it, the rangers helped her get the toy home safe to its original owner.
"Last night, Teddy made his way into Naomi's arms after a year of being separated," the post concluded.
Any parent knows how hard it can be for a kid when they lose a beloved toy, even more so when it's something with so much meaning behind it. That reunion had to be something incredible.
Overall, just next-level service from the parks workers, and the happiest "bear encounter" those park rangers have likely ever had.