'Go the F- to Sleep' Gets a Threequel: 'F-, Now There Are Two of You'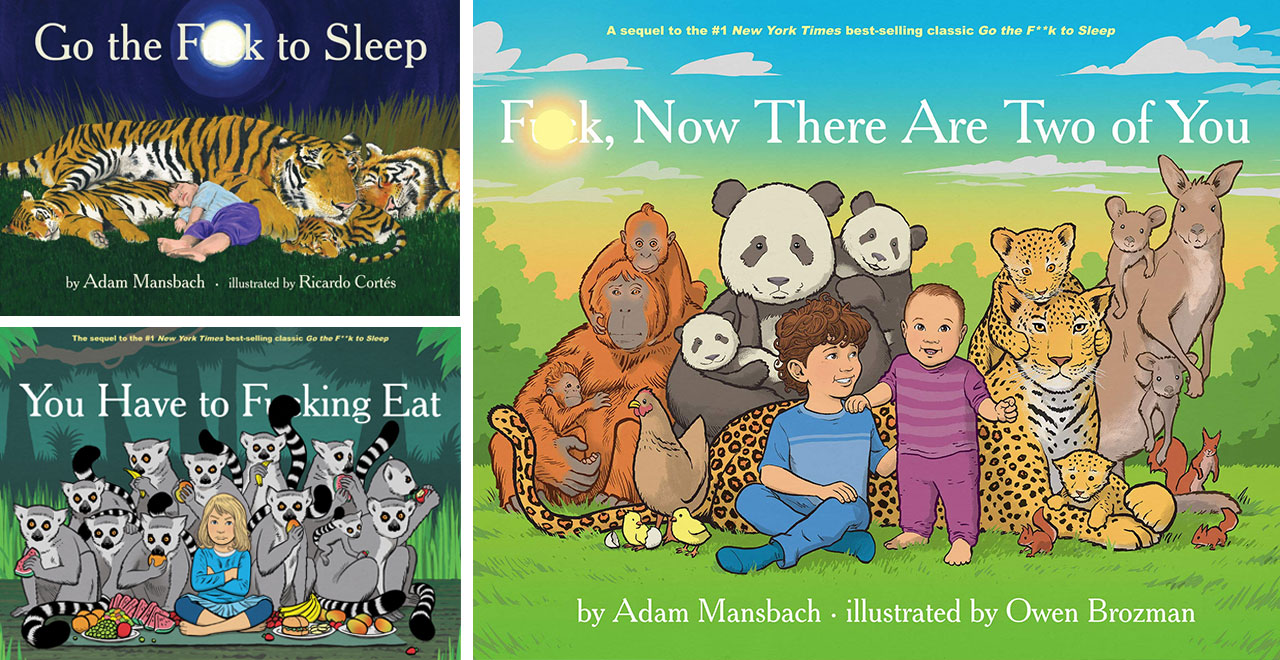 There's some big effing news for parents and lovers of literary expletives. Author Adam Mansbach has released another follow up to his New York Times Bestseller "Go the F—- to Sleep," and parents everywhere will undoubtedly relate and rejoice.
Illustrated once again by the talented Owen Brozman, the author's new "adult bedtime story" highlights the struggles and headaches of transitioning from one child to two. "So, 'F–k, Now There Are Two of You,' is very much my reality," Mansbach shared in a press release for his new book, adding in that "somehow, two is a million more kids than one," something any parent will attest is true.
View this post on Instagram
According to the publisher "Fuck, Now There Are Two of You is a loving monologue about the new addition to the family, addressed to a big sibling and shot through with Adam's trademark profane truth-telling." An audiobook will also be released with Seinfeld creator Larry David narrating, which honestly seems spot on. David telling Entertainment Weekly "As the second-born child, I'm sure my parents experienced feelings similar to those of the narrator in this book," adding "Is it any wonder I'm so fucked up?"
Manbach's first book, 'Go the F–k to Sleep,' was recorded by Samuel L. Jackson.
While Breaking Bad Star Bryan Cranston lent his voice to Mansbach's 2014 'You Have to F—ing Eat.'
This latest book is narrated by Larry freakin' David.
Since finishing his new release, the already exhausted author has welcomed a third child. While Mandbach may release another book, the author says there's currently no plan to further expand his family, joking in a statement "I'll probably leave a few copies at the doctor's office when I go in for my vasectomy."
While it's likely not suitable reading for your little ones, this title is sure to find it's way onto slightly-out-of-reach bookshelves in homes across America.
'F–k, Now There Are Two of You' will be released on October 1st. It will be in stock on Amazon on September 23 and you can currently pre-order it for $14.36.
Just a heads up, if you buy stuff using the provided links, The Dad may collect a small commission.