God of War Artist Creates Hyper-Realistic Super Smash Bros Roster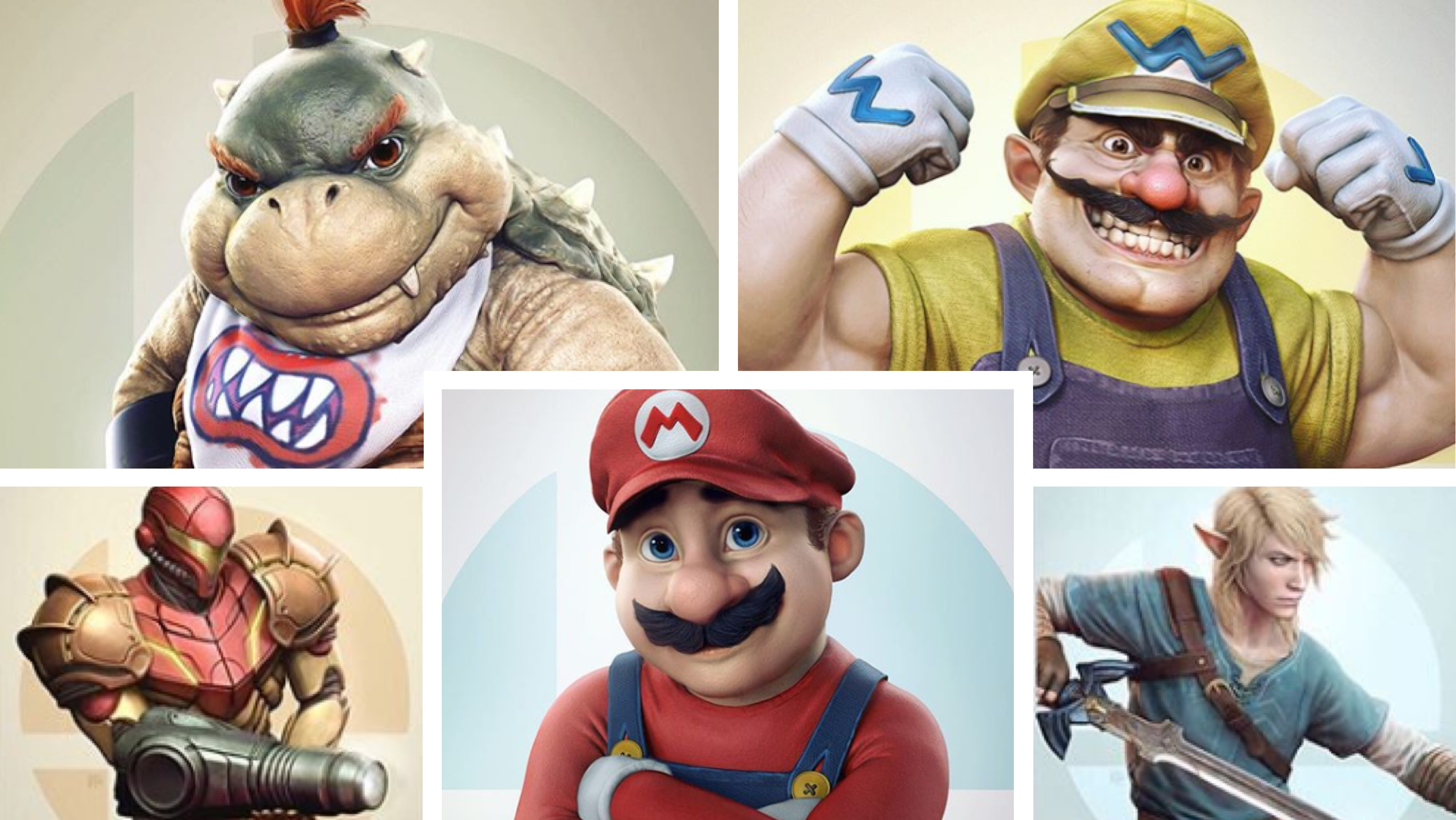 Video game characters each have their own design aesthetics that make them unique and instantly recognizable. No one is going to mistake Mega Man for Master Chief even though they're both bad boys who shoot guns and wear armor. That being said, something special happens when someone branches out to give iconic characters a new artistic direction.
Raf Grassetti, the artist attached to the most recent God of War game, is known for his intricate and near-photorealistic character models, but he's recently been trying his hand at something more cartoonish.
The Super Smash Bros. roster is full of characters of all different shapes and sizes, ranging from your run-of-the-mill humans to little pink blobs with eyes. Putting his detailed hands to work, Grassetti has begun re-creating these characters in his own style, maintaining what makes them unique but grounding them in reality.
Mario, for example, is instantly recognizable from his outfit, facial hair, and body proportions, but I'm pretty sure this is the first time I've seen the pores on his oversized nose. It's unnerving, but incredible all the same.
Grassetti's most recent post features a group shot from the Mario universe, highlighting Mario, Luigi, Yoshi, Wario, and Bowser Jr., all overshadowed by a fearsome version of Bowser that looks more like a match for Godzilla than an Italian plumber.
Scrolling through the corral of photos, you can see his other stunning re-creations from the Super Smash roster, too.
"It's such a nostalgic feeling for me to be able to reproduce and do my own take on some of my favorite characters," Grassetti wrote on Instagram. "And now more rewarding than ever since I'm sharing this moment with my son, it's awesome for me when I get messages from people that are sharing my work with their sons and enjoying it."
Skimming through his other characters, it's impossible to miss the painstaking detail and appreciation Grassetti believes these characters deserve.
Now, we just need Nintendo to give him the green light for the first hyper-realistic Mario game. Hell, Grassetti already designed Kratos's new battleax—let us fight Bowser with that.