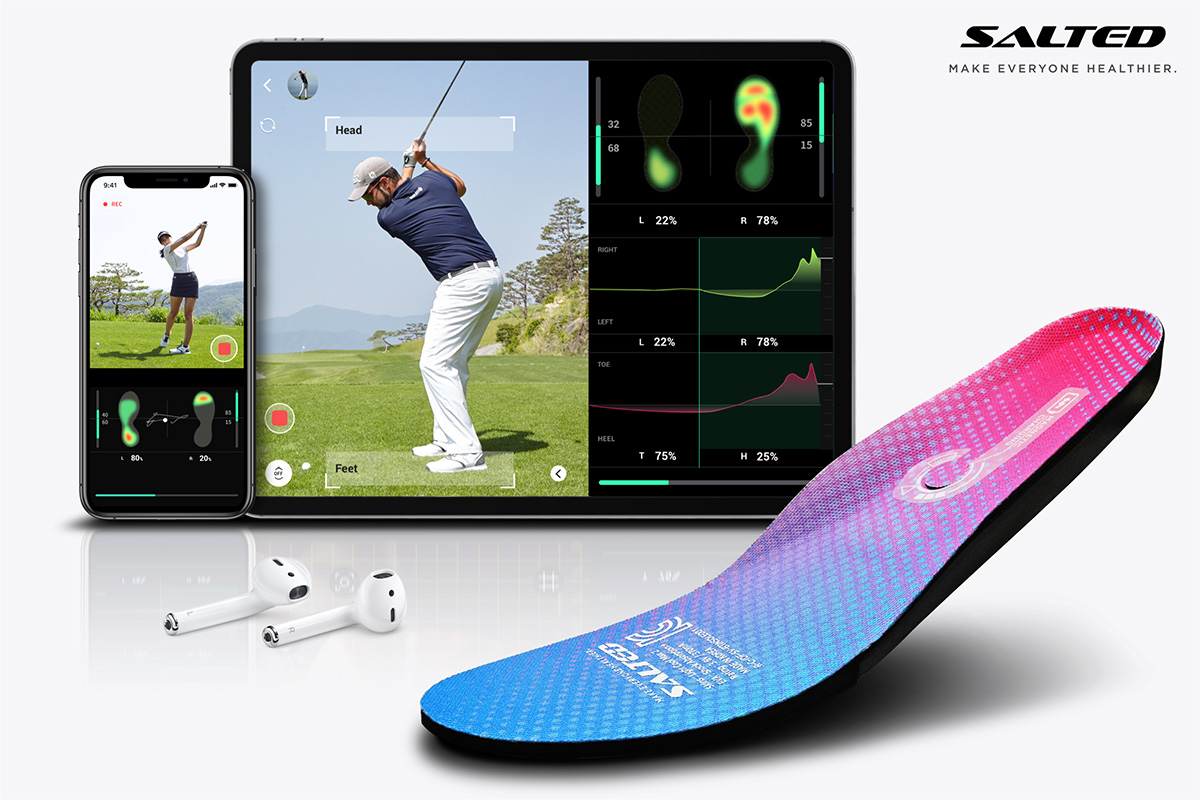 Credit: StackCommerce
With all the twists and turns 2020 threw at us, we're all just happy to arrive at 2021 healthy and in one piece (especially after all the time we spent stuck inside with the whole family). But one thing that certainly took a hit over the last year is our golf game since we weren't able to hit the green like we used to. If you're worried your skills have suffered — or you just want a swing as impressively as this 2-year-old's — you'll want to check out SALTED Smart Insoles. They're insoles that go right in your shoes and can miraculously benefit your golf game.
Yep, we've reached the point of technology where a simple insole can track your posture, balance, and golf swing orbit data and deliver that info via a companion app. These futuristic shoe insoles typically retail for $229 but are currently on sale for 13% off at $199.99.
With an impressive 4.1 out of 5 stars on Amazon, the SALTED Smart Insoles have found quite the fan following thanks to the very simple way they can improve your golf game. They're made to improve your balance at the address and the moment of impact as you play golf (or do other fitness activities) by analyzing your body's balance and foot pressure. How do they do it? They come equipped with SALTED's patented pressure sensor technology, which tracks your foot pressure, gait pattern, bodyweight imbalance, and muscle movement easily.
By tracking your data as you move, SALTED gives you feedback that grants you self-awareness and self-correction of posture and swing orbit. You can then use the companion app to receive both balance data and swing analysis, which can turn you into a better golfer as you play. Just place the SALTED Smart Insoles in your shoes, and they'll connect easily to your smartphone via Bluetooth. From there, you can open the app and start tracking your balance and swing analysis with real-time feedback instantly.
SALTED Smart Insoles have a 72-hour battery life and include a magnetic charger to power them up. They're also super comfortable, as they're constructed from ultra-thin, lightweight EVA. They come with a 1-year warranty as well, so you have peace of mind with your investment.
Get the SALTED Smart Insoles today for just $199.99.
Prices subject to change.
Just a heads up, if you buy stuff using the provided links, The Dad may collect a small commission.