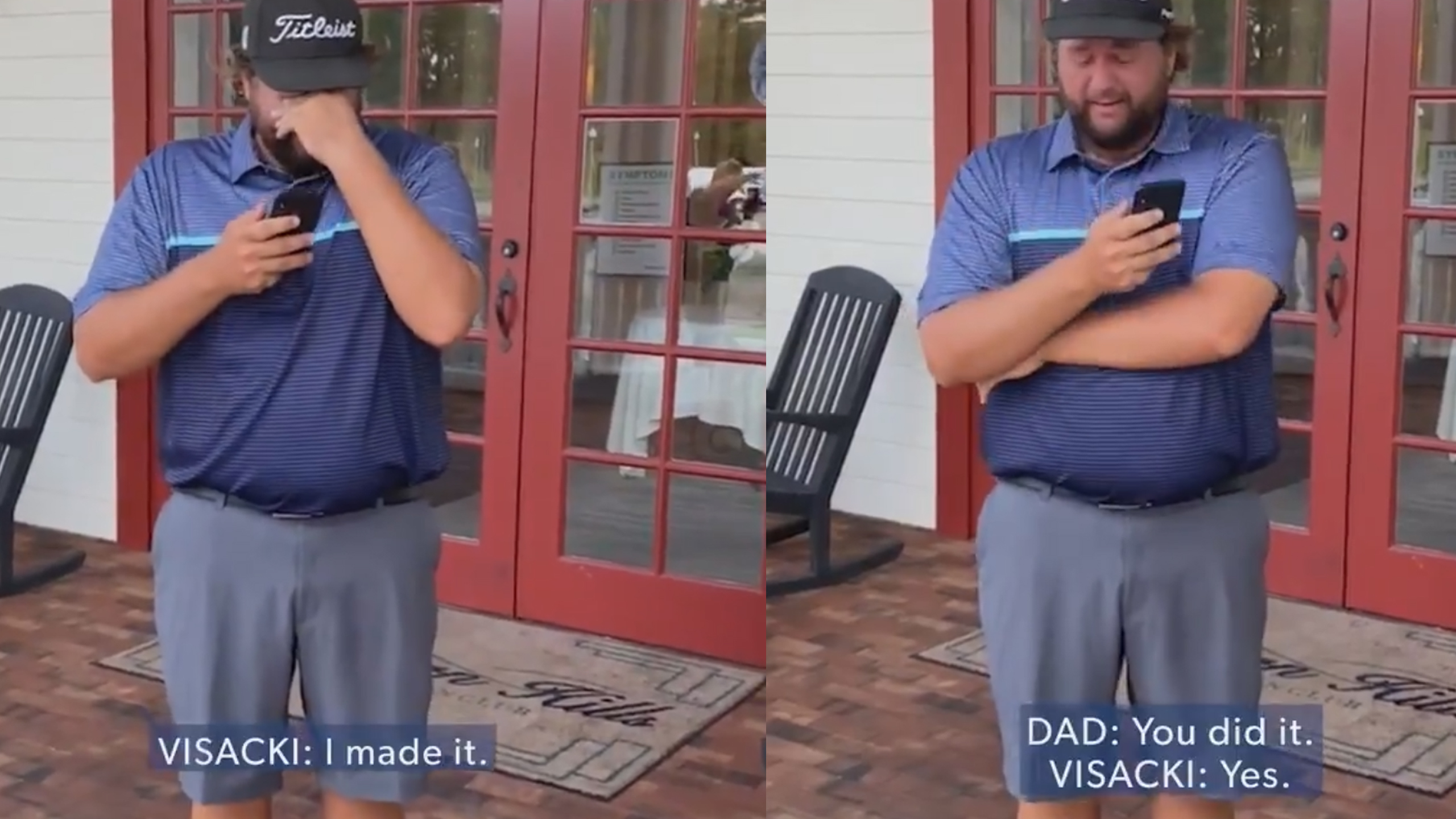 Credit: Twitter/PGATour
After pro golfer Michael Visacki sank a 20-foot putt in a playoff, he accomplished his lifelong goal of qualifying for a PGA event and immediately got on the phone to tell his dad.
Watching him break down in tears is something that will hit you right in the feels. A son at his pinnacle, sharing the moment with his father who has supported him since he was 8 years old.
"I made it." ❤️

Michael Visacki fights back tears as he tells his father that he's reached a lifelong goal of competing on the PGA TOUR.

He successfully Monday-Qualified for the @ValsparChamp. pic.twitter.com/5ci5L1KoLp

— PGA TOUR (@PGATOUR) April 26, 2021
"I made it," he said to his dad as he was choking back tears. His dad's eyes weren't any drier.
"You did it," his dad said. "Oh my god, oh my goodness, I'm crying. Congratulations."
Later, Visacki said in an interview that his parents went above and beyond in supporting his passion at a young age, taking him to tournaments he qualified and helping grow his passion, even when it strained the family budget.
"They have given up everything for me," he said. "They knew I was able to do it and they were always there for me. My dad cried, my mom cried, and I cried."
It's a testament to fighting for your dream and to the difference a parent can make in that journey. It's one of those cool moments in sports, where you get to see the moment a person accomplishes a near-impossible task.