Golfer With No Hands Just Won His Club's Championship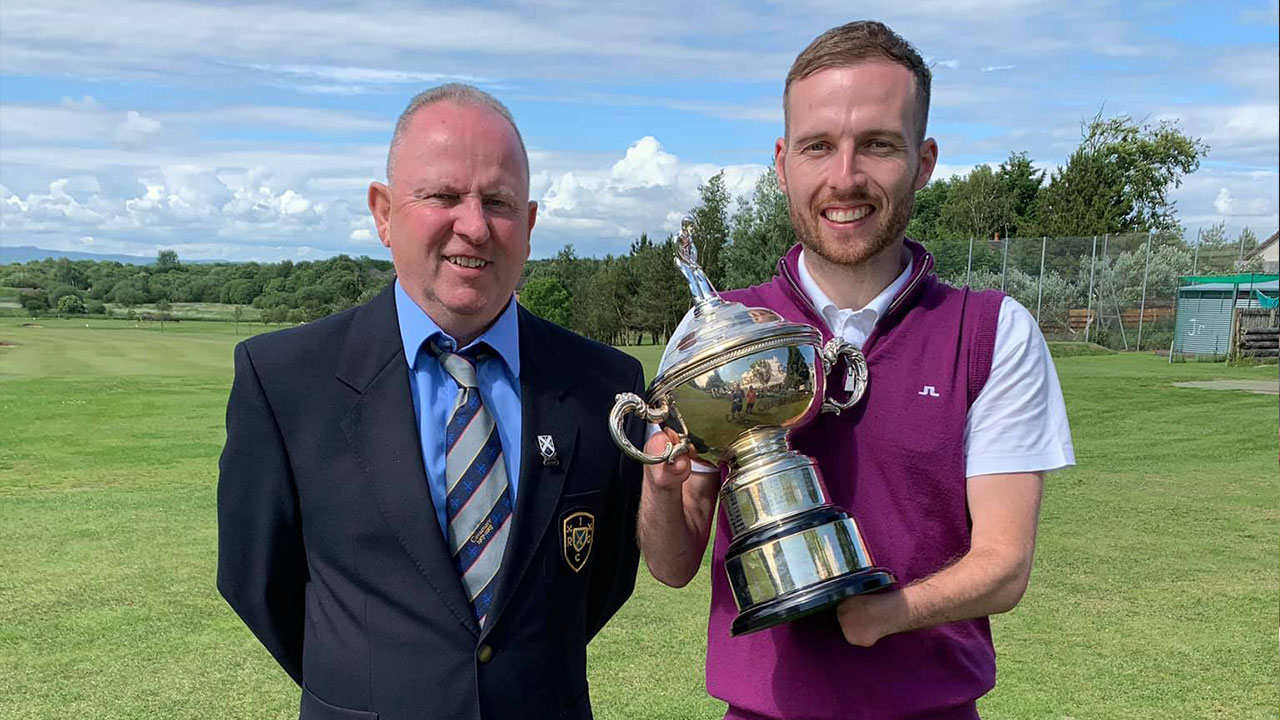 As a golfer, winning your club's championship is about as sweet as it gets. Becoming club champion at the age of 26 is even more impressive. Now here's the real story: Alasdair Berry did it with no hands.
That's right. Berry was born without fingers, but thanks to a custom attachment designed by his father, Eddie, Berry has been winning tournaments and receiving accolades since his early teens.
In 2012 at just the age of 20, Berry competed in the Disabled British Open and bested an extremely talented field, eventually clinching the title by six strokes. His father, Eddie, who has always been his biggest supporter, was there to witness it all. Berry recalls his last shot: "I had a two-footer to win and as I stood over the putt all I could hear was my dad crying."
While the trophies and medals have continued to accumulate, Berry says it's reactions like that from his dad that brings him the most joy. "That's the most satisfying thing about the win, to give something back to my dad because without his ingenuity I'd never have been able to play."
His father not only designed the specialized equipment, but he also got it approved for use by the UK's governing body, opening the door for Berry to compete in major tournaments around the country.
In his latest triumph, the Irvine Ravenspark Championship, Eddie was once again watching as his son knocked in the winning putt at the 14th green. Both father and son are members at the club, so the win, while gratifying, will likely cost them both a decent bar tab at the clubhouse for the next few weeks.
Berry thanked his father, his fellow competitors as well as his boss, for allowing him the time off to compete in the week-long tournament. Off the links, Berry works as a department leader at Irvine's Asda supermarket.
In a past interview with the DailyRecord, Berry said: "The only thing I still can't do is tie my laces but like everyone else in life you get on with what you've got," advice we can all live by.
Cheers to Ally, Eddie and all the other athletes and parents who refuse to let disabilities define their path.