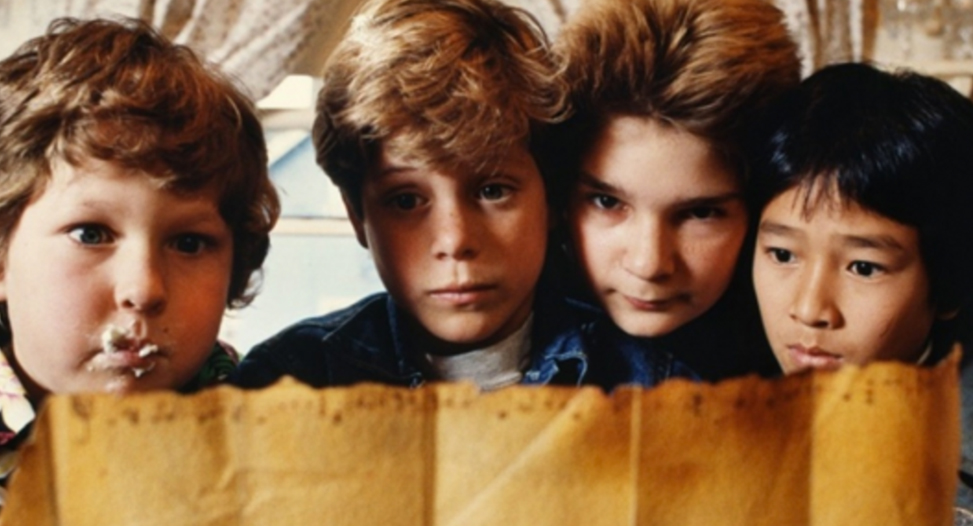 Credit: Amblin/Warner
For years, fans of the classic 80s flick have been wondering if there'd ever be a sequel to The Goonies. It hasn't seemed likely for quite some time (recently, stars Sean Astin and Corey Feldman discussed their failed pitch), but that hasn't stopped people from clamoring for more Goonies material.
Earlier this year we learned that a new TV series would revisit the movie, sort of. The show will follow a group of kids who are trying to remake the movie on their own. The meta-approach seems a bit strange, but it's probably better than a straight-up remake, which would surely divide audiences, as such things often do.
The reality is that fans really want to see the original cast back together, as they are what made the Richard Donner film so special. This summer is the 35th anniversary of The Goonies, and while most anniversary celebrations had to be called off because of COVID-19, there's one impromptu one that is going to happen.
TODAY! At noon!
Josh Gad (aka Olaf) hosts a YouTube series called "Reunited Apart" and he just announced on Twitter that the next episode will feature the gang from Astoria, Oregon, including Sean Astin, Corey Feldman, Jeff Cohen (Chunk!), Kerri Green, Ke Huy Kwan, Martha Plimpton, and Josh Brolin.
Gad announced the reunion with some help from Mikey himself, Sean Astin, who delivered his famous speech!
There is one movie that defines my childhood. One movie that defines my personality. One movie that defines me. Tomorrow, please join me at 9 AM PT/12:00 PT EST in support of #TheCenterForDisasterPhilanthropy as I reunite the ENTIRE CAST of #TheGoonies https://t.co/UI9oshVHAu pic.twitter.com/LQ90oghrJ0

— Josh Gad (@joshgad) April 27, 2020
Gad promised many surprises as well, so you'll want to tune in just to find out what that means. Unfortunately, it won't mean a visit from Sloth, as John Matuszak passed away years ago. Hopefully, he won't go unmentioned, as the gentle giant was a key reason The Goonies is such a memorable adventure.
You can tune in on YouTube here: