Grandfather With Vitiligo Crochets Dolls for Kids With Same Condition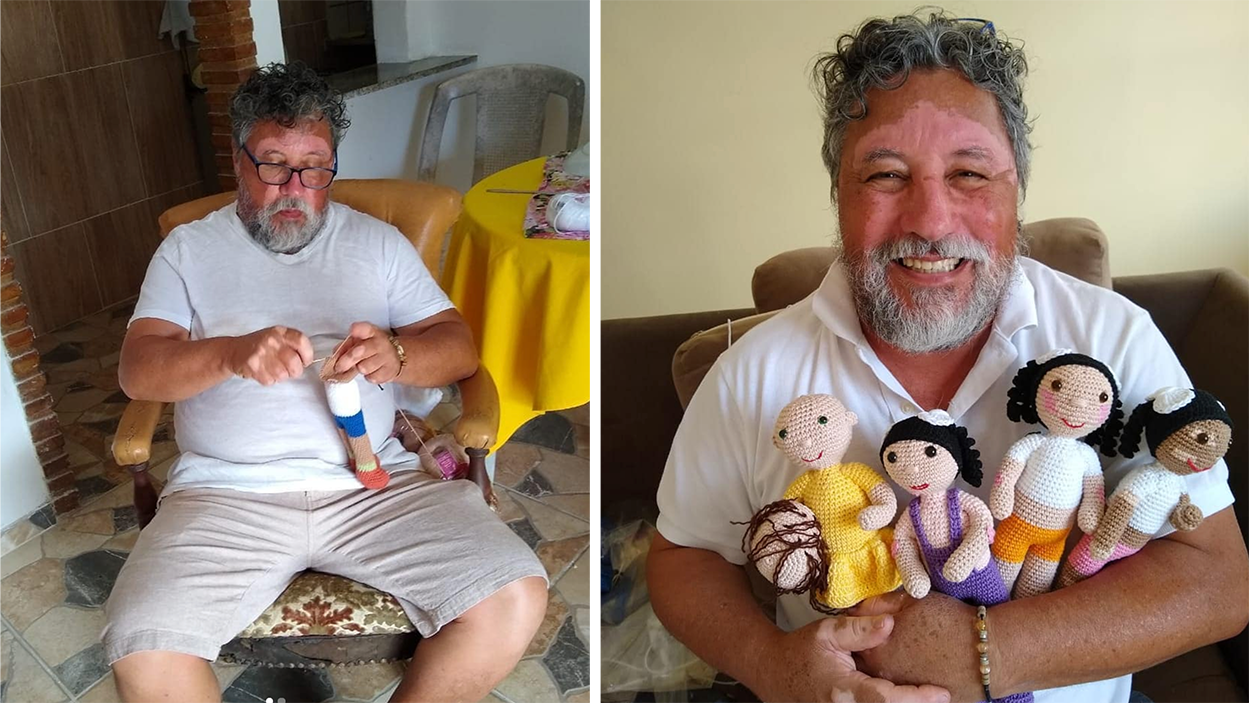 In a world that emphasizes beauty like it never has before thanks to social media, it's no wonder why a long-term skin disorder like vitiligo would cause young people so much stress and insecurity. It's a condition that affects 1% to 3% of people and, while physically harmless for the most part – pigment cells die and cause the skin to turn lighter.
João Stanganelli Junior, a Brazilian grandfather, is among those affected and has dealt with the unfortunate consequences his entire life. Plus, it's only gotten more prominent as he has gotten older.
After Stanganelli retired, he decided he needed to pick up a new hobby so he joined his wife and took up crocheting. To his surprise, he took to it rather quickly and decided to make something special for his niece.
View this post on Instagram

It was the first doll of many that we would create, and he added a few patches of vitiligo to remember him by. It was then that Stanganelli realized how powerful such inclusive dolls could be.
View this post on Instagram
In order to help kids with certain conditions and disabilities feel more valued, Stanganelli began his own line of crocheted dolls, including a wheelchair doll and vitiligo dolls. Unsurprisingly, they have become a hit among his target community.
View this post on Instagram
"I have a son with vitiligo and put up with a lot of mean comments throughout his childhood," one grateful parent wrote. "This is very sweet of you to do for these kids!"
Putting his retirement to good use, Stanganelli can usually be found sitting on the beach with a drink and a ball of yarn next to him, creating more and more dolls for kids to love and truly making a difference.
View this post on Instagram
Make sure you check out his Instagram for more awesome creations.