Grandma Texts Baby Announcement to Stranger, He Brings Baby Gifts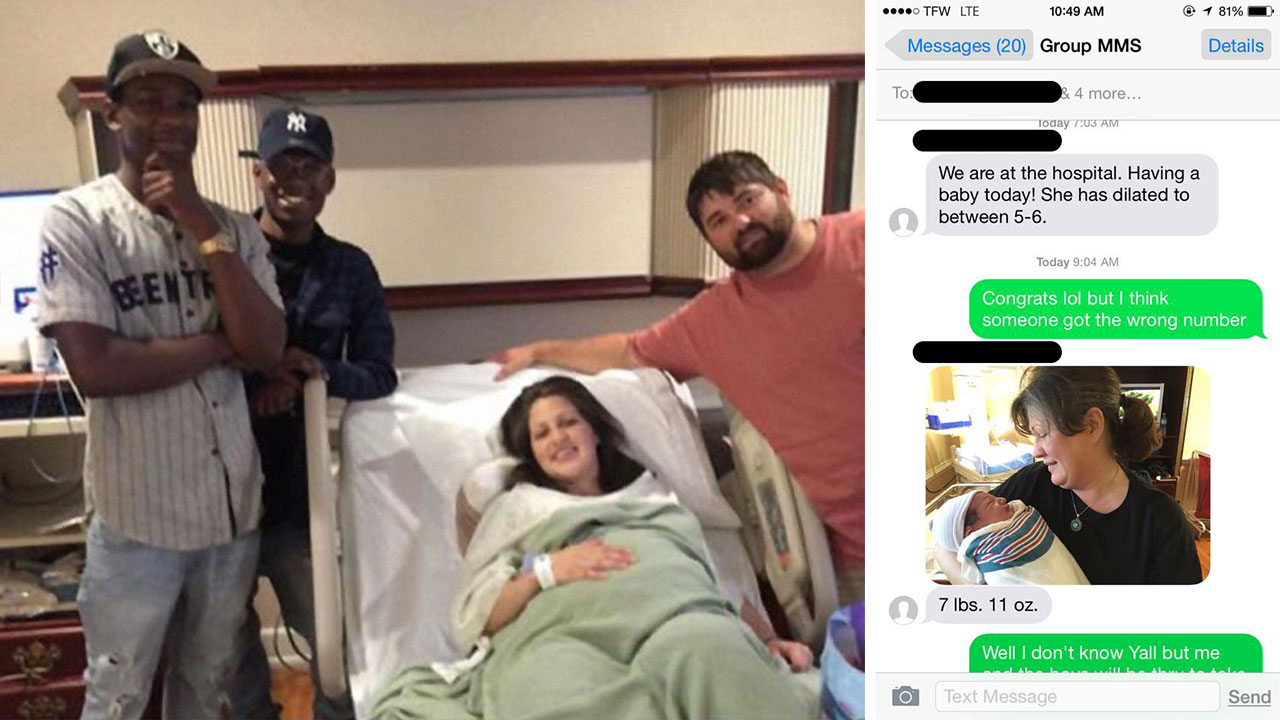 Getting pulled into a group text message is hardly the highlight of anyone's day. That is unless it's close family and friends sharing great news with their loved ones. Welcoming a new addition is likely the one instance where most folks are glad to be notified.
So when new parents Lindsey and Mark Lashley welcomed their son Cason into the world, Mark's mom Teresa, like any new grandmother, was excited to share the big news. However unbeknownst to grandma, one of her contacts had changed their phone number. Instead of Mark's cousin, grandma was inadvertently texting updates to the number's new owner, a total stranger named Dennis Williams.
Teresa, who subsequently sent several updates and photos to the group, didn't realize she had included the stranger until Dennis and his brother, Deorick, showed up at the couples hospital room bearing gifts for the newborn. The exchange and resulting visit were shared by Williams in a post that has since been shared over 200k times.
Mark told the Daily Mail that his mother didn't realize at the time that she was inviting a stranger up to the couple's room. "It was different. I mean, my friend just walked in and said: 'There are some more people coming down the hallway,' and we didn't know who they were and they said, 'Oh, we're the ones who got the random text message.'
While Mark admits he likely wouldn't have invited strangers to see their newborn, both he and his wife for grateful for the gifts and well wishes. "I don't think we would have randomly invited them over but we appreciate it and the gifts. You don't hear about much compassion in the news anymore."
With the recent "number neighbor" posts going viral on Twitter, this story is an early example of how perfect strangers can create some damn fine shareable content.