Grandpa Sends 'Low-Tech' Memes to Grandson's Parents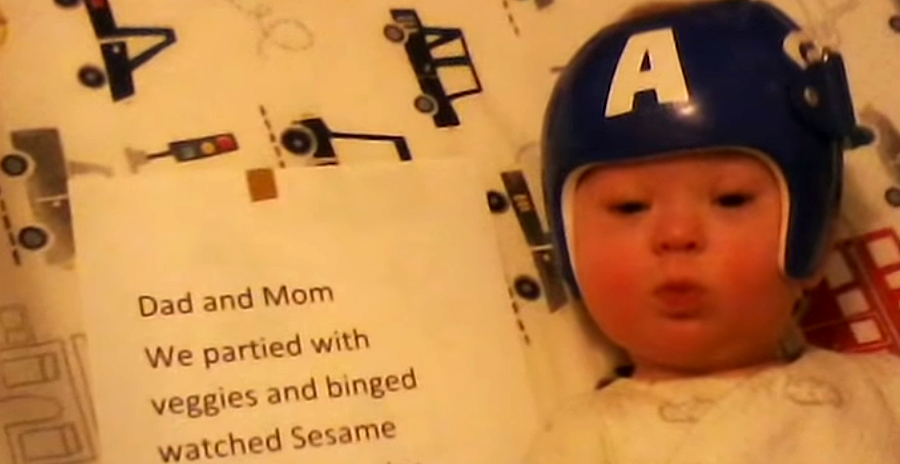 Leaving your pride and joy with anyone is always stressful, especially when that person might be a little out-of-practice. So, when baby Ty's parents, Stephanie Waterhouse and her husband went on their first solo trip, they were a little worried. 8-month old Ty's "PawPaw" absolutely loves him but it didn't stop his parents being nervous as they left.
However, after just a few hours they knew that Ty and PawPaw (aka David) were already getting on like two peas in a pod.
It didn't take long for PawPaw to start sending printed-out letters from Ty, taken on a flip-phone to the anxious parents.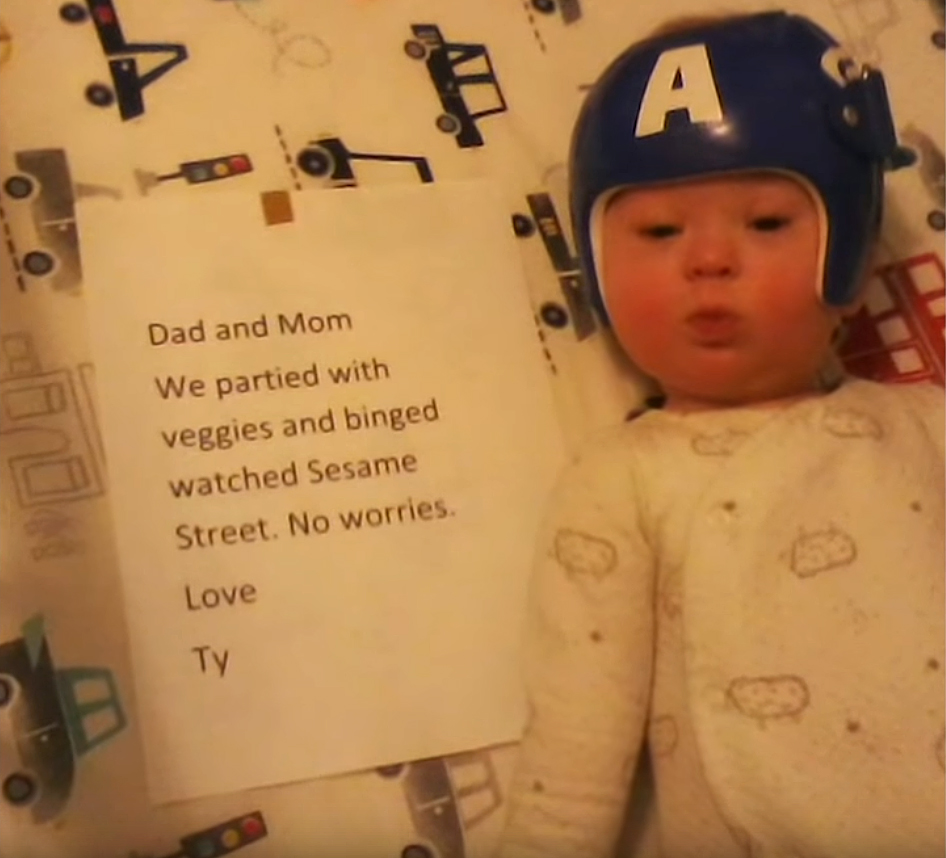 They even did some mingling.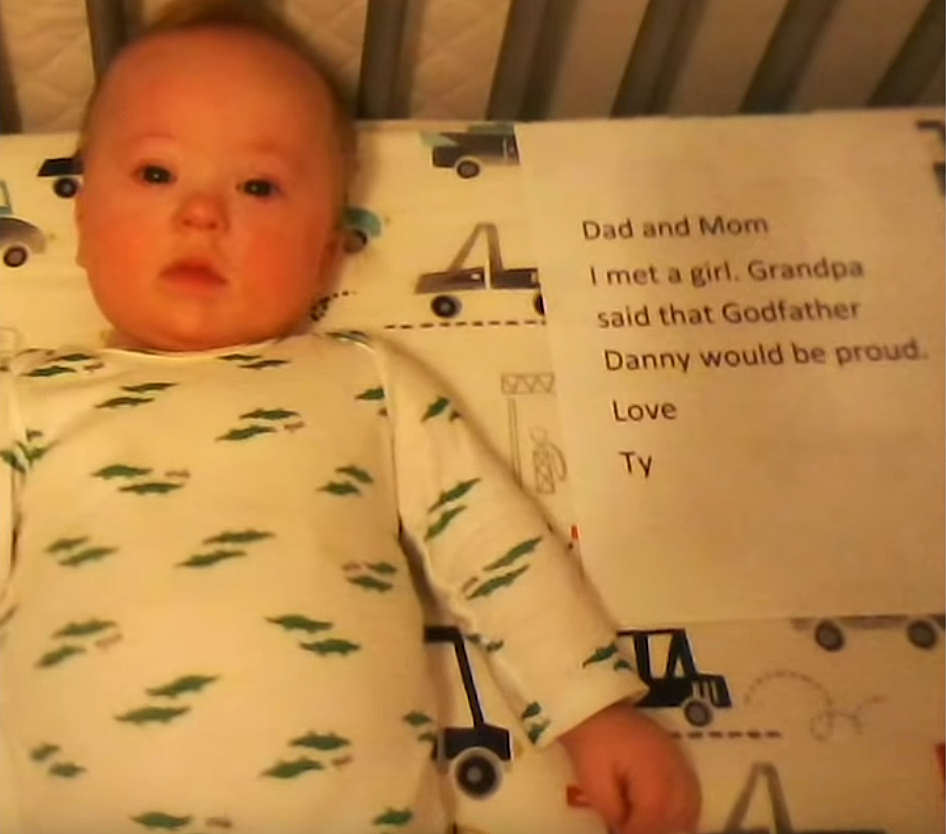 Checked out some cars.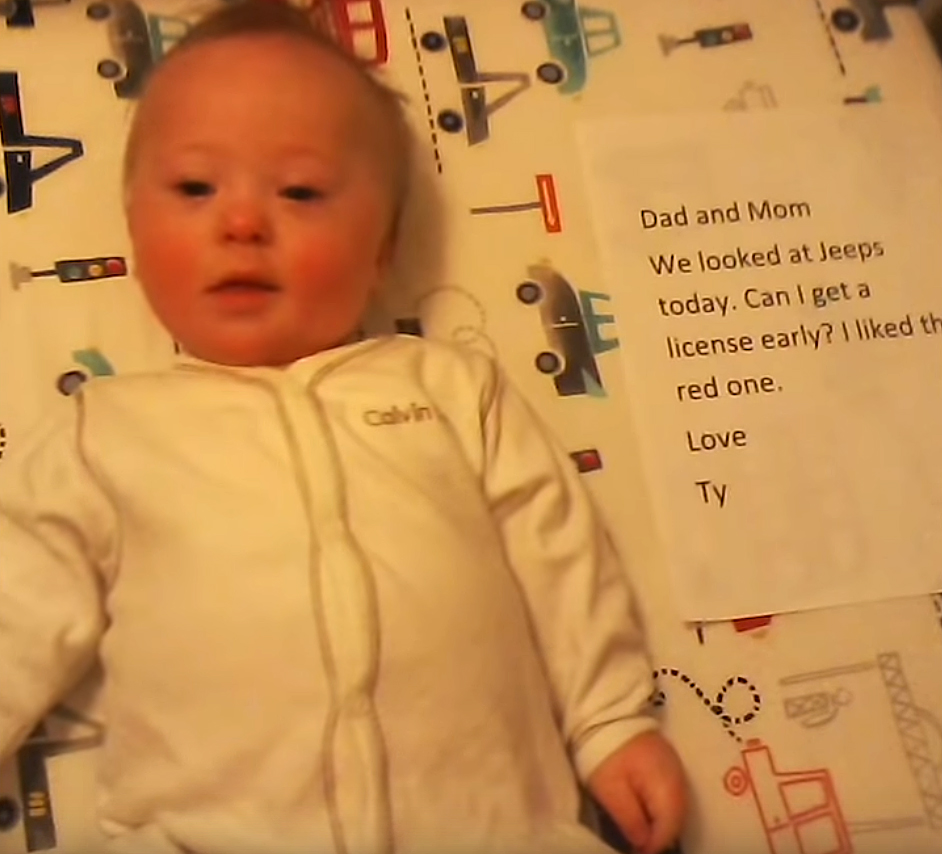 And then things escalated very quickly.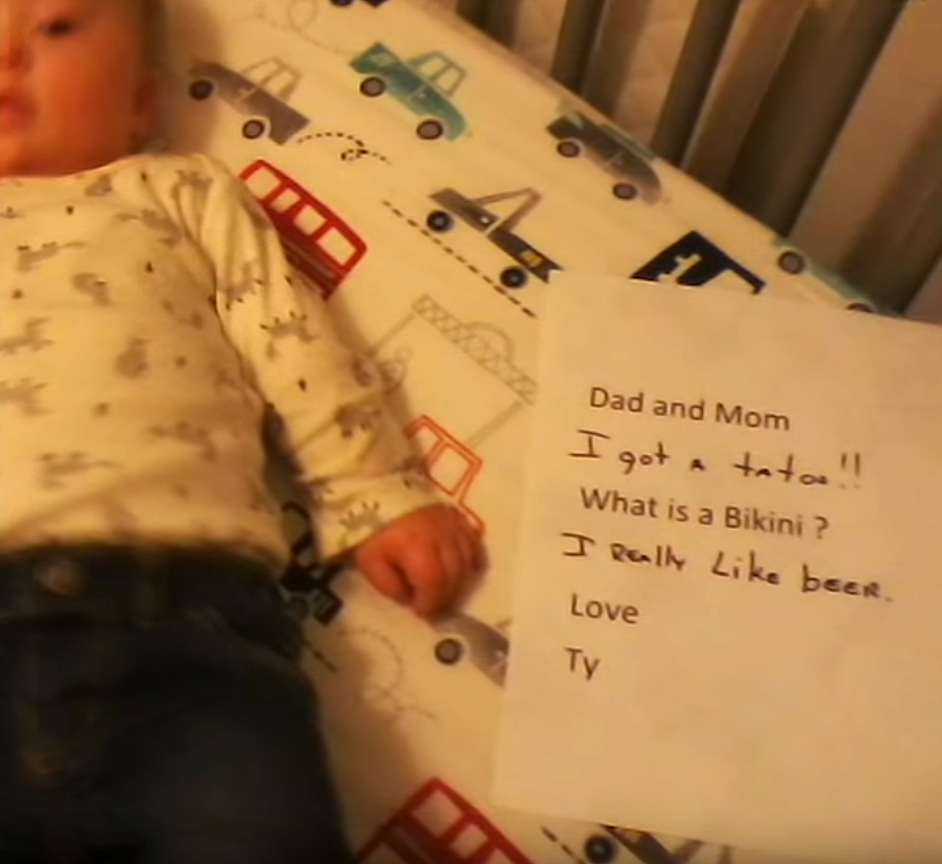 Stephanie, Ty's mom said "My dad is low tech…He refuses to get a smartphone and is very proud of his flip phone without internet. I once emailed him and asked for a shrimp scampi recipe. He couldn't find it so he printed out similar recipes, scanned them in, and then emailed me the scanned recipe. He had no idea he could just copy the URL."
"He [PawPaw] absolutely loves being a grandfather and loves spending time with Ty. Stephanie said. "I love that I'm able to just relax and know that my son is having the time of his life with his amazing Pawpaw."
It looks like David was born to be a PawPaw.
Want to see more Grandpas being awesome? Check out how this Grandpa ends teen's basketball career with a single move.