Grandpa Ends Teenager's Basketball Career With a Single Move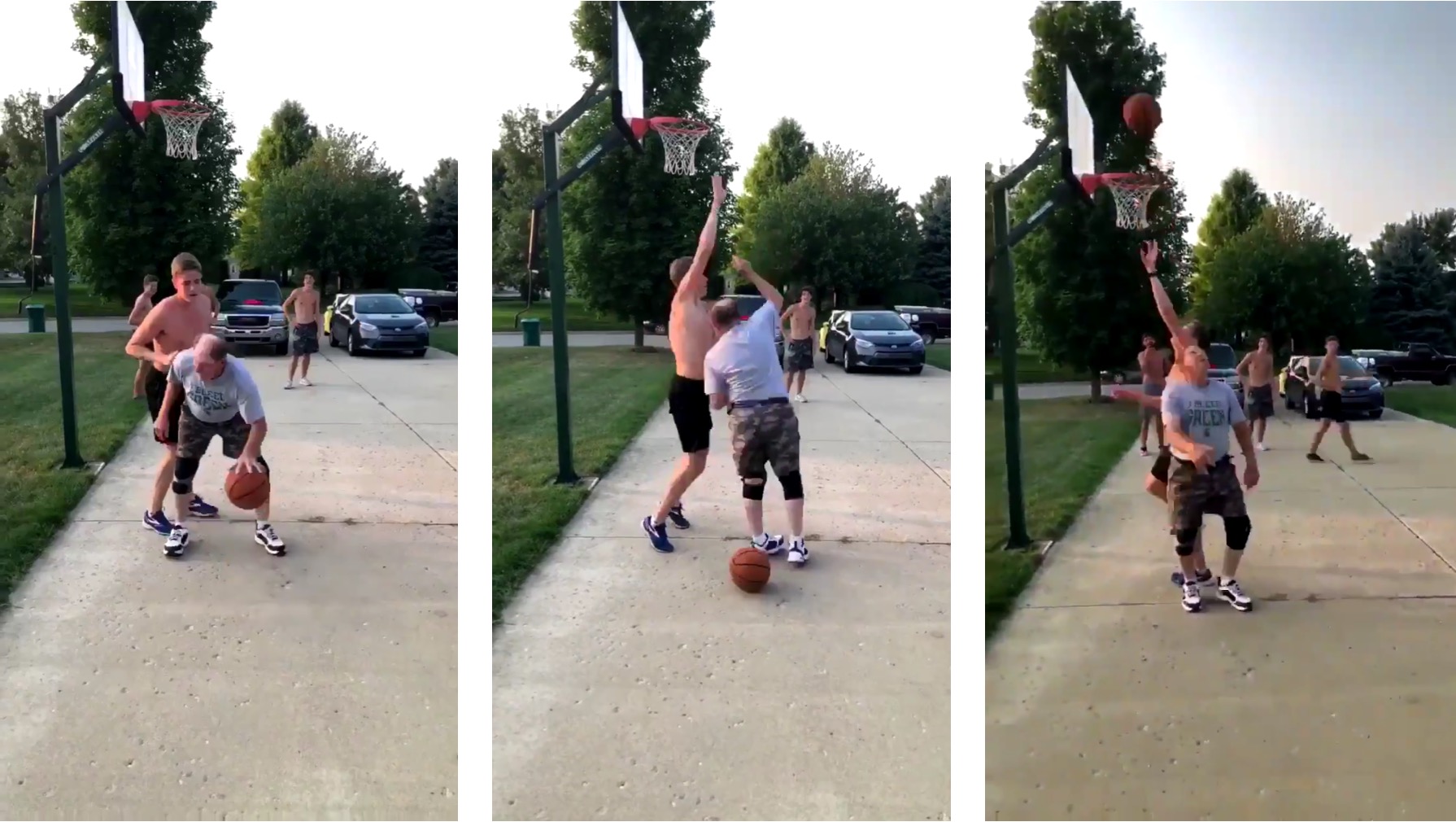 When Andrew Menard decided to go one-on-one against Leroy "Papa Lee" Martens, he had no idea what he was in for.
MUST WATCH!! #SCtop10 pic.twitter.com/fMJeN9vd3T

— Trevor Luznak (@Trevor_Luznak) August 13, 2018
With one simple move the wily veteran proves that skill and guile always trumps speed and strength.
The video—taken by Menard's friend Trevor Luznak—instantly started going viral when it was uploaded to Twitter on August 13th and has since been retweeted over 40,000 times.
Despite his utter annihilation on the court, Menard was a good sport about it all. He was found participating in his own memorial service the following day.
In memory of @AjMenard16 #grandpagotgame @ViralHog pic.twitter.com/6tCgCQ7ZpN

— Trevor Luznak (@Trevor_Luznak) August 15, 2018