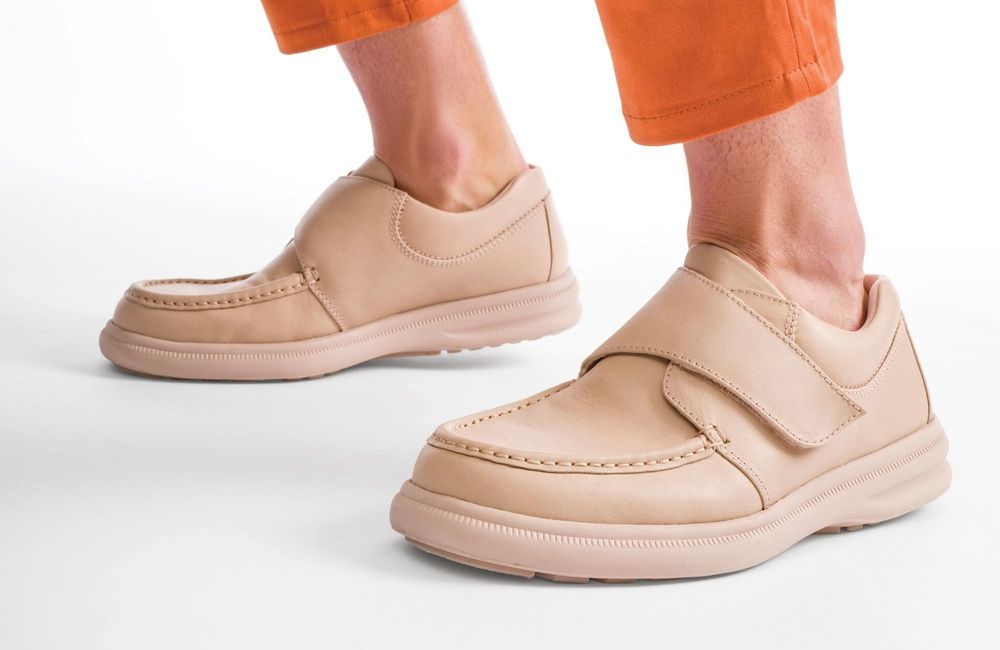 Credit: Hush Puppies
As you might have noticed, a 'dad sneakers' trend has been going around recently. Now, whether or not you've been living it up in the limelight with your chunky soles and wicked arch support, you should know that another trend is apparently right around the corner and ready to one-up all of our dad kicks: Grandpa shoes.
Tapping into the more senior patriarchal style, a bunch of fashionistas are excited to show off this new buky, velcro-laden style by Hush Puppies.
Sure to inspire many an early morning jaunt around the mall, the appropriately named "Gus" and "Gil" Power Walkers are ramping up in popularity and are apparently good for more than just a jaunt to Monday's regularly scheduled Bingo Night. They are specifically designed for a long day of commuting and being on one's feet (however old those feet may be).
Wrapped in comfortable full-grain leather, these bad boys have actually been available since 1999, but are only now gaining popularity with young folks after Hush Puppies recently introduced a line of limited-edition colors—surf blue, seafoam, or the deliciously pink shade, shrimp.
They'll even put a little spring in your step due to the brand's "Bounce" technology nestled in the shoe's footbed.
You will still have to decide between the traditional lace-up version or going full-geriatric with the velcro straps though, but that's more of a personal decision.
"While I didn't opt for the pair with Velcro straps and went for the traditional laces instead, looking back I think I would have loved the Velcro," Madison Alcedo wrote in her review for Yahoo. "Yes, they really do look like the shoes that only your grandma or grandpa could pull off, but I'm totally here for the straps' convenience and ease of slipping on and off.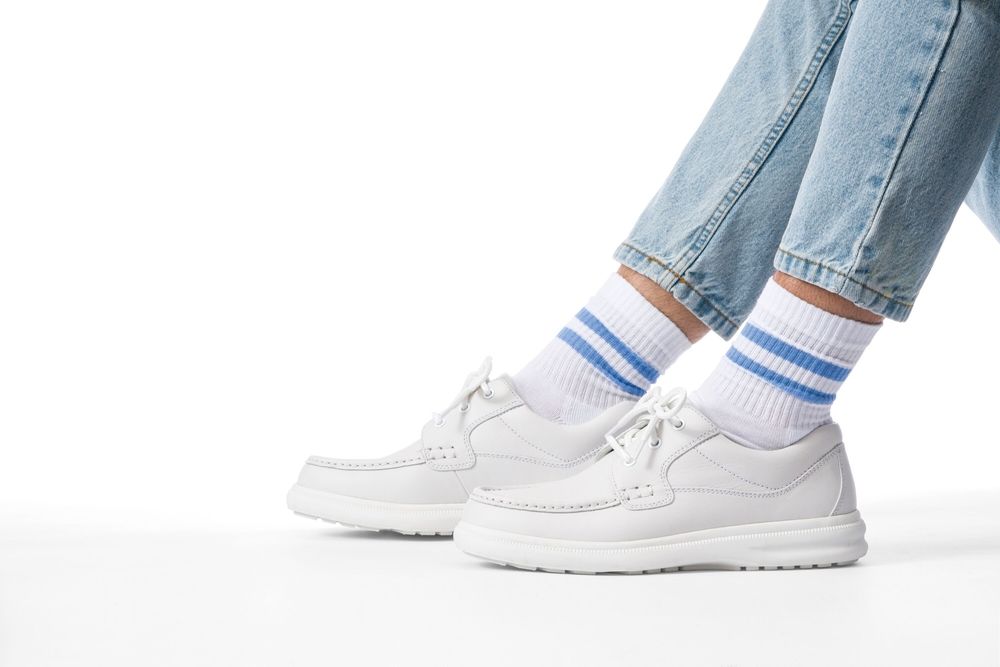 If you're down to rock a pair of comfy-as-hell grandparent kicks, it'll run you back a cool $100. Just don't forget to pick up a tasteful cardigan to match.