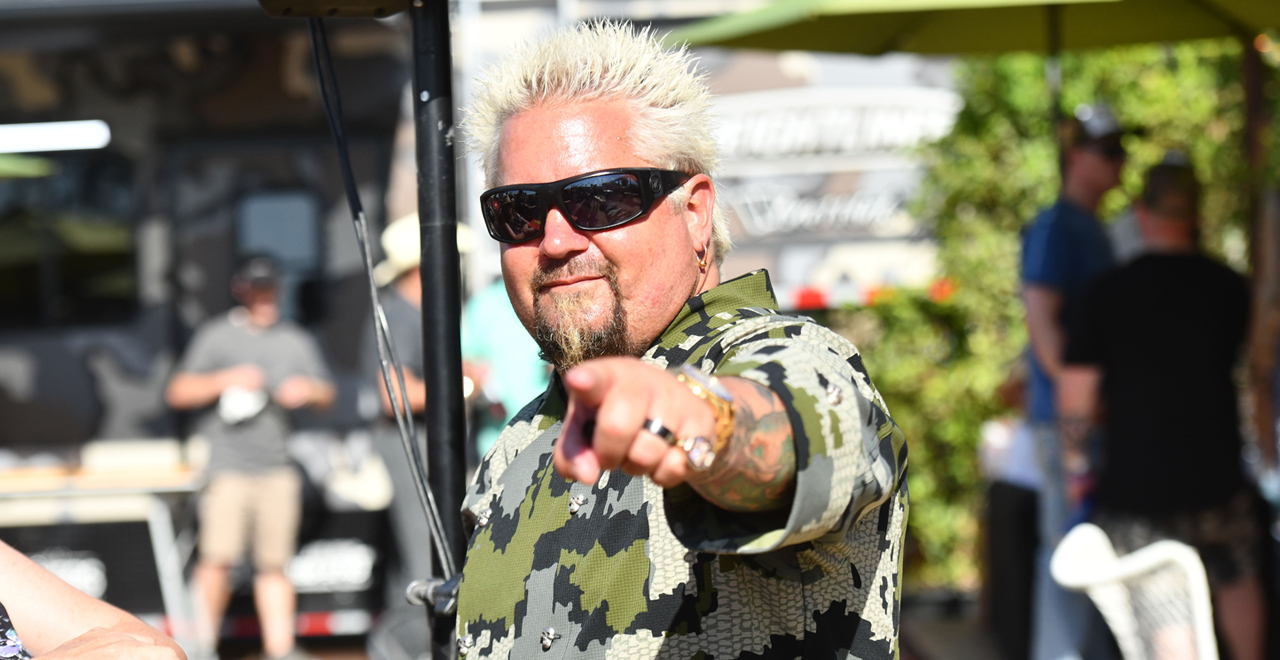 Credit: Getty/Scott Dudelson
Guy Fieri is many things. He's a famous chef, the host of a popular show, the Mayor of Flavortown, and, sometimes a bit of a punchline. His bright blond hair, his goatee, his flame-based style, all of these things make Fieri an easy target.
You might want to ease up on the jokes for a bit after you learn what the host of Diners, Dives, and Drive-Ins has been up to over the past couple of months: the celebrity chef just helped raise $21 million for restaurant workers affected by the pandemic.
Fieri appeared on TMZ Live last week to discuss his efforts.
He told TMZ that he partnered up with the National Restaurant Association Educational Foundation to launch the Restaurant Employee Relief Fund. Then he went around calling major corporations that are involved in the restaurant and hospitality spaces and somehow managed to raise 20 million bucks in a mere two months.
The Fund has already given away more than 40,000 one-time grants worth $500 each to workers within the hospitality industry who are facing hardship due to the COVID-19 pandemic. (You can apply for one of these grants here.)
Fieri also discussed the future of the restaurant industry, and you can watch the interview here: