80 Hacked Teddy Ruxpins Are the Stuff of Nightmares [WATCH]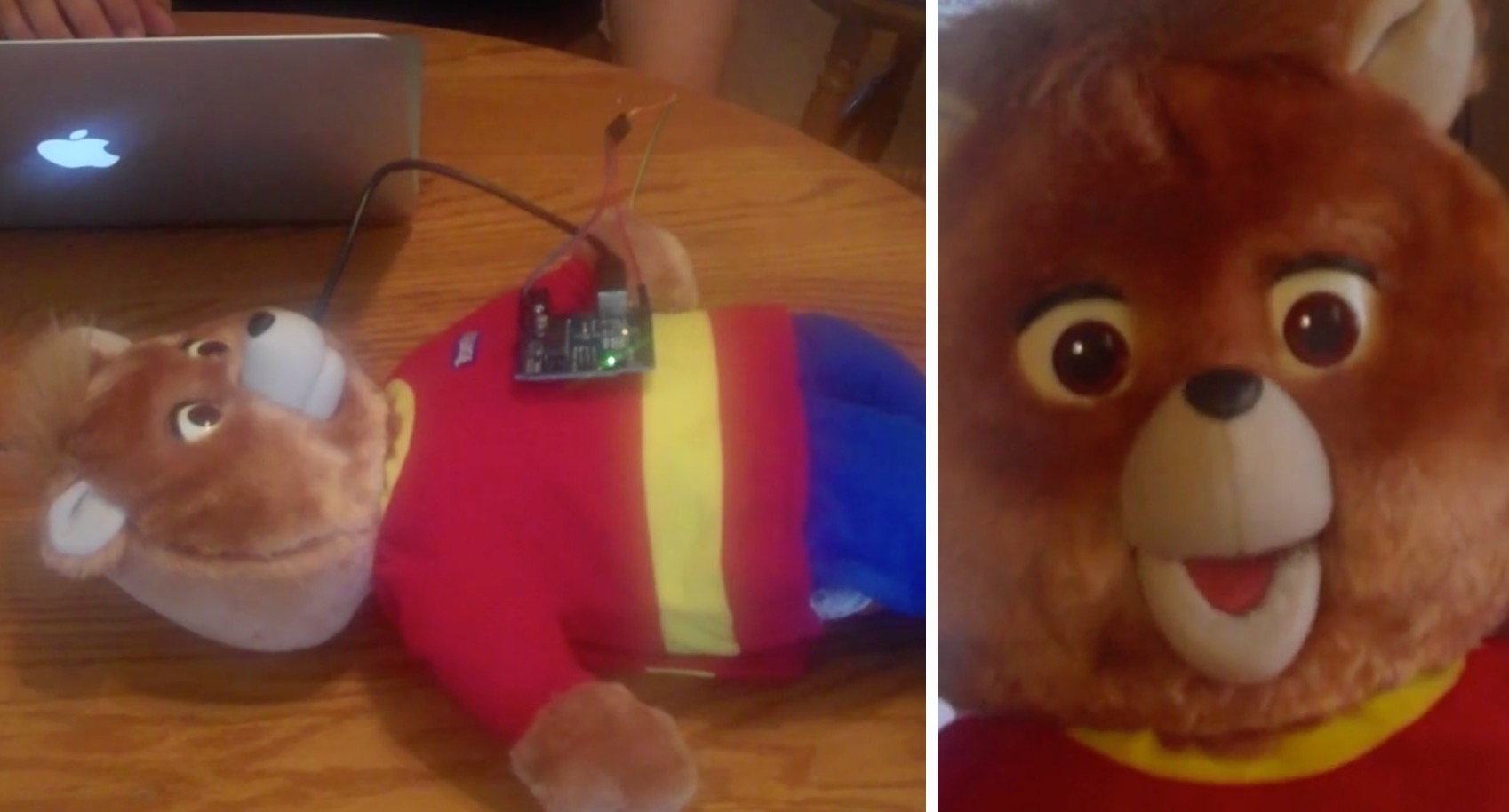 The classic Teddy Ruxpin was unnerving enough as it read children's stories with its occasionally blinking dead eyes, but Portland native, Sean Hathaway, still felt the need to up the creep factor.
Using Arduino microcontrollers, he was able to hack the talking Teddy—colloquially called "BearDuinos," in this case—and assemble "T, E.D." (Transformations, Emotional Deconstruction), an installation of 80 hacked bears originally displayed in 2012.
"As a child, I was scared of these bears (I'm not alone) for their vague and gross mechanical representation of a living thing, but this is a character I find very suiting for the installation," he wrote in an explanation of the installation.
The bears were programmed to recite content from WeFeelFine.org—anonymous blog posts categorized by emotional content and gender. Their voices are accompanied by eerie music and spotlights were implemented to highlight each bear when it spoke.
The other Teddy's hang ominously, eyes closed, in what looks like some sort of suspended animation prison, waiting for their servos to once again imbue them with this sick imitation of life.
As you might imagine, the results are. . . unsettling.
Hathaway has given away several of the bears and even published the open-source code that makes them speak in their nightmarish manner.
Still need more haunting BearDuino content in your life?
Here's a video of a bear reciting hair-raising poetry (including the famous "Tears in the Rain" monologue spoken by Roy at the end of Blade Runner!)
And here's a more technical breakdown of what's going on inside these toys.